Why Leningrad Cowboys Go America remains over favourite music biopic4e5731c46ff202203adbffb2387aaa5d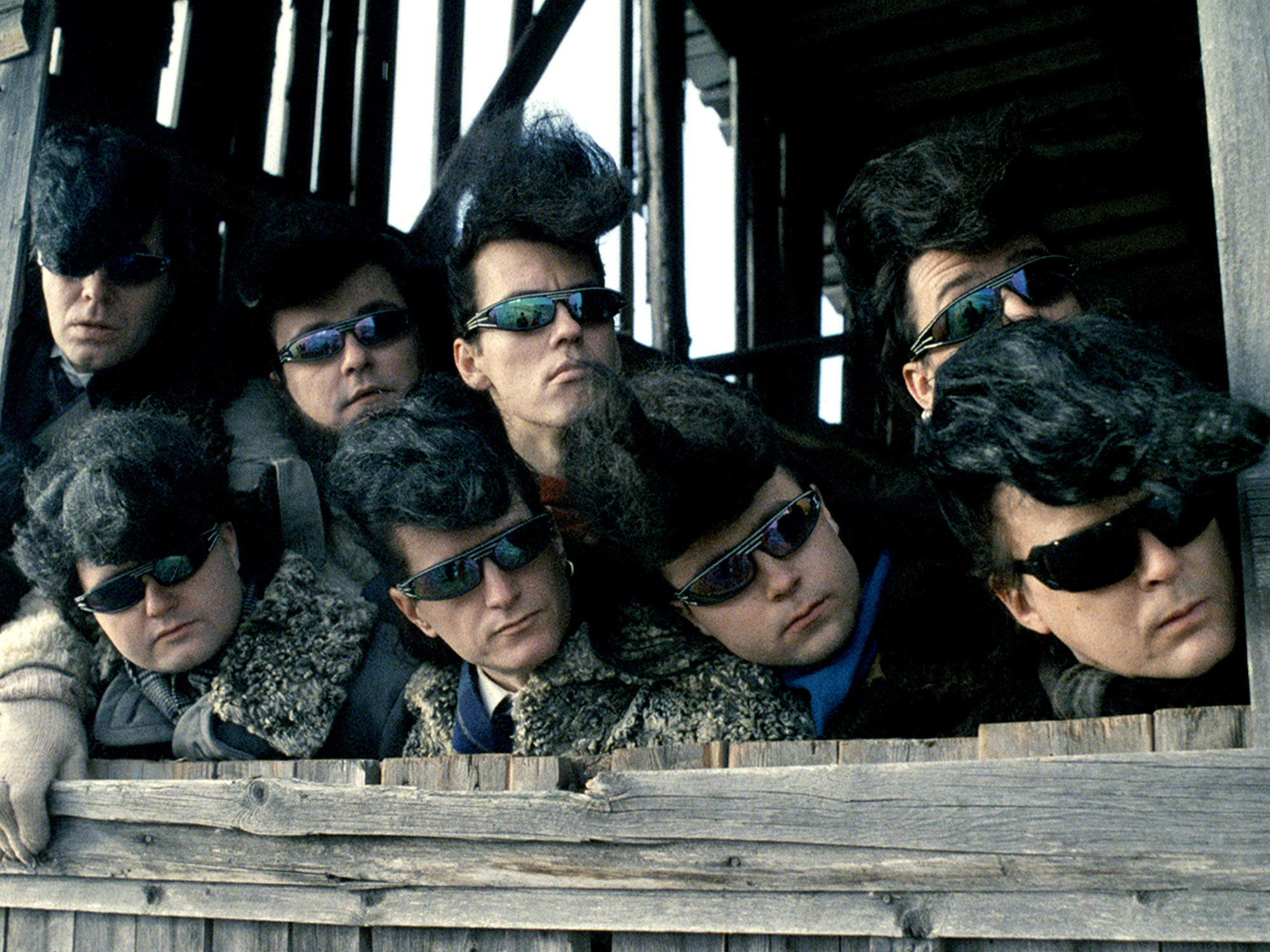 With the recent glut of music biopics, it's hard not to yearn for a time when the confluence of music and film truly met subjects on their own terms. Aki Kaurismäki's road movie Leningrad Cowboys Go America, which turned 30 this year, proves that the life of a touring musician (a Siberian polka group traipsing through the Deep South, no less) is slapdash and potentially hazardous, but finds strength in these moments, which feel infinitely more truthful than a ham-fisted, box-checking comprehensive history.
The film sees a reverse-engineering of conventional biopic tropes. The Leningrad Cowboys were born from Finnish band the Sleepy Sleepers, and their satirical vision was brought to fruition through collaboration with the Finnish director. A pointed gag aimed squarely at the USSR, their high water mark came with Kaurismäki's film, bookended by a few music videos, a sequel and a spectacular, Finland-Russia unifying concert. This isn't an origin story or an endpoint but rather a fictional snapshot that manages to contextualise the group's absurd styling (all members wear matching, impossibly protruding pompadours and pointy elf shoes) and undeniable musical chops.
Quirky but never trite, occasionally bleak but still light on its feet, the film eschews a straightforward biopic approach while still hitting some familiar establishing marks: the group can't seem to make ends meet in their own country, so their sycophantic manager Vladmir (Matti Pelonopia) book them on a tour of the US, to be capped off with a wedding party in Mexico. Though things get underway at the famous CBGB in New York City, the majority of the dive bars and biker hangouts they play are located in towns with rich rock 'n' roll history (a term the Cowboys are initially unfamiliar with), from Memphis to New Orleans.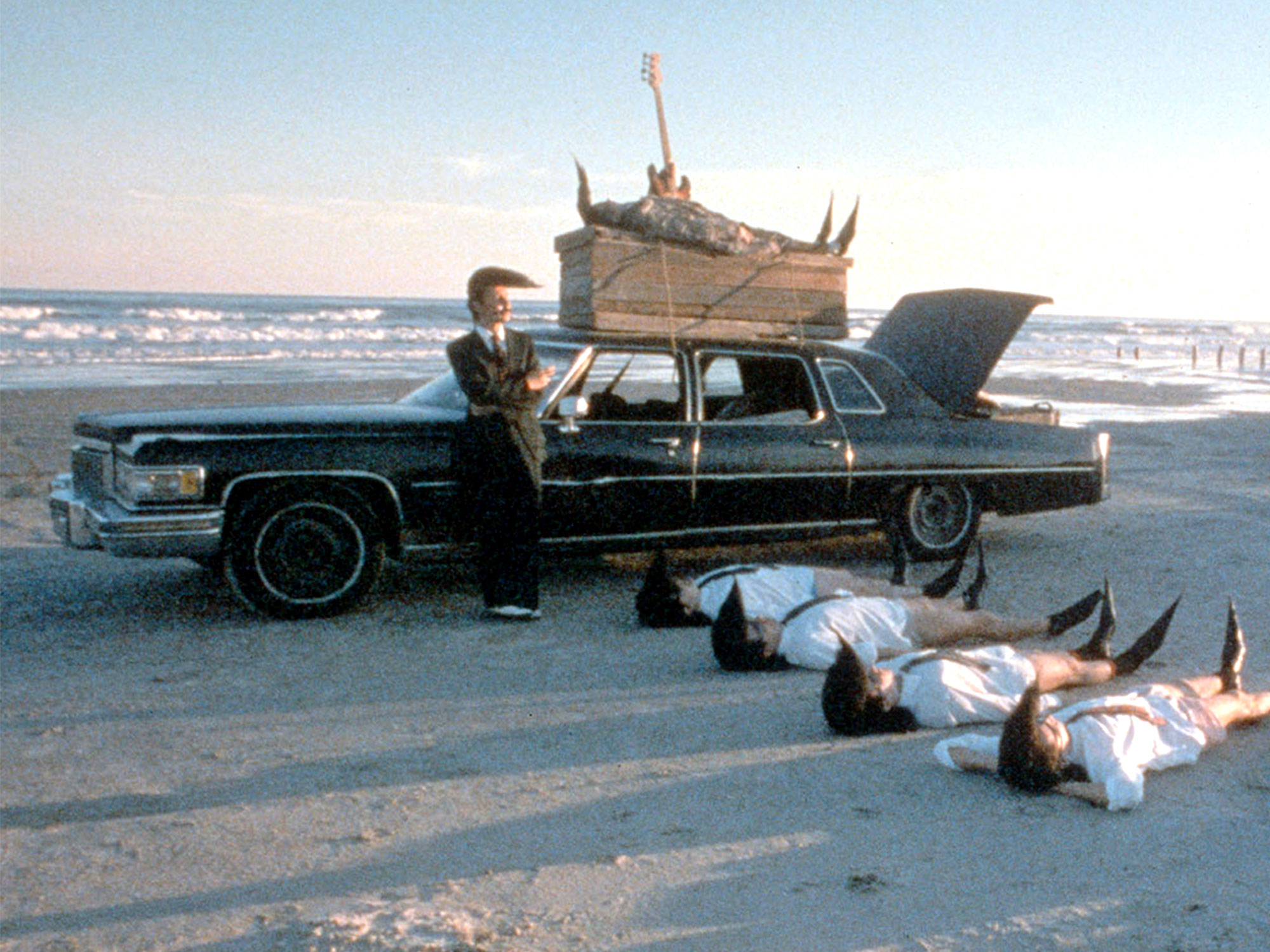 The band's approach to rock music is initially disorientating; rhythm and blues inflected with euphoniums and accordions. However, their sound bends itself into something undeniably catchy, running the gamut from outlaw country to Detroit Rawk. Regardless of the level of artifice presented, it remains thrilling to watch the Cowboys interpret the American songbook in the backwards way they do, especially when the audience is won over.
It's in these passages that Kaurismäki most successfully evokes the power of live music. Films like Bohemian Rhapsody and Rocketman treat their subjects' fans like addendums, crudely tacked on to fill out a stadium, aside from the odd heckler. In the dingy local spots the Cowboys throw down in, Kaurismäki captures wonderful moments of symbiosis which, despite their fictional basis, seem to show the band and audience playing off one another. The New Orleans scenes are as joyous and warm as any of Les Blank's musical community portraits, namely Always for Pleasure or Chulas Fronteras.
Leningrad Cowboys Go America might not be the most coherently assembled film – intertitles push much of the action forward, even ending with 'Shit Happens' – but the Cowboys' mythos is amplified throughout. If anything, this appropriately cedes the floor to the songs, and thus even suggests a musical life beyond the film.
The post Why Leningrad Cowboys Go America remains over favourite music biopic appeared first on Little White Lies.
Aki Kaurismäki's snapshot of a pompadoured polka troupe is one of the great touring movies.
The post Why Leningrad Cowboys Go America remains over favourite music biopic appeared first on Little White Lies. […]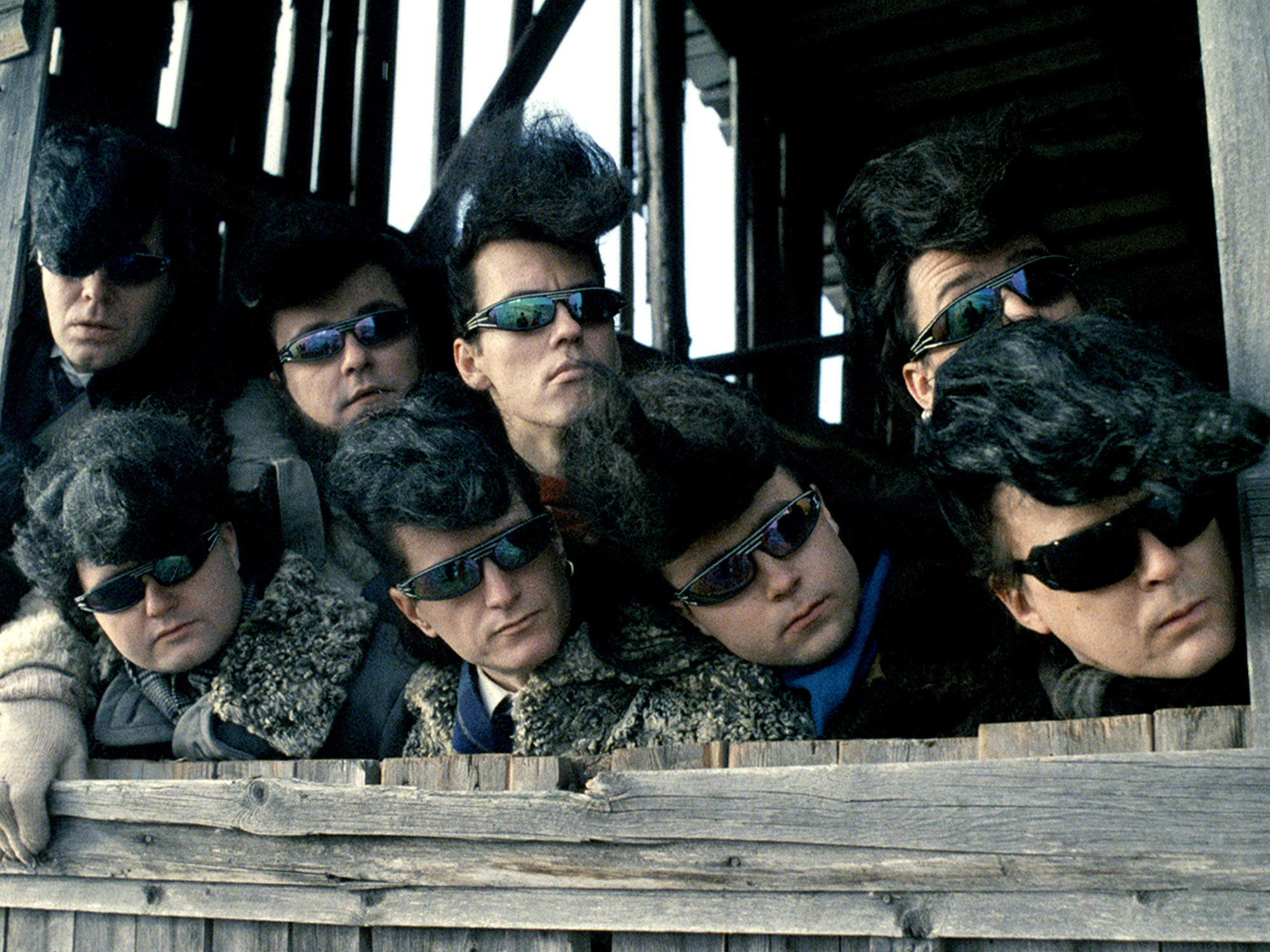 Read More