While the Iron is Hote2be8a5b524029c41c84762c9ae82c0c
With record-low interest rates and limited inventory, the Central Florida real estate market is booming for sellers despite the pandemic.
Normally when someone moves into a new house, it does not take long for the neighbors to stop by, introduce themselves and perhaps offer some baked goods as a gift. Eric Matthews and his wife, local residents who purchased a townhome in Champions Gate this past summer, have not exactly had the pleasure of a warm welcome, but they completely understand the reason. After all, moving during a pandemic certainly comes with its share of challenges.
"The funniest thing with COVID is we just wave and talk to our new neighbors from across the street. It's different, for sure," Matthews says with a laugh. "We haven't really sat down with anyone or compared notes because I think everyone is still a little shy with COVID. That will come later, hopefully."
Aside from fitting into the neighborhood, Matthews acknowledges there were other obstacles to overcome throughout the process. Although he and his wife are getting close to retirement age and have been thinking about buying their "forever home" for some time, they were apprehensive after the pandemic hit. Not only were they worried about keeping their jobs in a turbulent economy, but they also had safety concerns about walking through prospective houses. Once those fears were allayed, they made the decision to move forward because of historically low interest rates, and they are happy they did.
"We considered for a brief period delaying the purchase for six months, but what would happen if we waited and the interest rates went up? They are so favorable right now, so I think we made the best decision," Matthews says.
"It was quite an experience and I'm glad it's over. … With any home purchase, there's some level of stress that's going to be involved. But overall, it worked out well. Even though we went with new construction and for the most part didn't really need a realtor, having one definitely benefited us."
Their realtor, Ryan Heitman of ERA Grizzard Real Estate, has been in the industry since 2004. Like other professionals in the area, he notes that the market has not slowed down at all in recent months during the pandemic—it has actually taken off.
"Central Florida is always one of the top places in the country for people to move to, and the interest rates are unbelievable right now," he says. "When I first started in 2004 and 2005 during the housing boom [it was like this]. It's a great time to sell; if you put a sign in your yard, you're selling your house.
"There are definitely bidding wars. If it's a good neighborhood and a good house, you're getting multiple offers. Different areas and price ranges make a big difference. We're still a very service industry-based economy, so you don't have huge salaries. But prices are on the rise and if you have a house between $250,000 and $350,000, it's gone in a matter of hours more so than a matter of days."
Adjusting to the New Normal
The statistics back up Heitman's words. According to the Orlando Regional Realtor Association (ORRA), strong buyer activity has led to an upswing in home sales the last two months, and in August members of the organization participated in 3,539 sales, an increase of 4.2% over the same time last year. The median price for Orlando homes sold in the month was $275,000, a 10% increase over August 2019.
Going back to the beginning of the pandemic, it was hard to predict such an outcome. Realtors weren't sure if they could even continue working, and both buyers and sellers were hesitant. Some activity did come from those who moved up existing settlement dates out of fear for how long the coronavirus crisis could last, but other than that nobody knew what to expect.
"At the very beginning there was a lot of uncertainty," says Reese Stewart, president of ORRA. "We didn't know what was going on, we didn't know who was deemed essential. Finally the governor announced that real estate was essential so we could get back to doing our craft."
Technology has transformed the industry since Stewart acquired his real estate license in 1996, and it has changed the way business is done during the pandemic.
"Realtors were good before this at virtual tours, but they got even better when they could go out and do open houses or streaming videos for buyers," he says. "The title companies [also utilized technology]. Some of them were doing closings outside and the buyers and sellers would pull up in their cars and have papers handed to them to sign. At the very beginning it was a learning curve for everybody."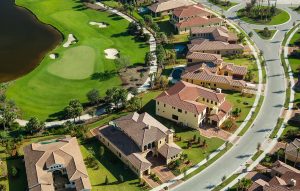 Christy Clark-Weber, broker and owner of Southern Heritage Realty, adds that FaceTime has been an important tool that allows her to give virtual tours to clients through her smartphone. It can be useful for those who have safety concerns about physically walking through multiple homes, or even more so for clients from out of state who are looking to relocate to the area or purchase investment properties.
"FaceTime is huge right now," she says. "They don't have to be there; they can have the realtor walk through the house and ask them questions as they're doing it. Then they can go ahead and make an offer, get the contract and fly down here to see the house during an inspection and make sure they want the house.
"I've told people, especially investors, that if they can do cash and they want the house as is, then send the offer in right now and then we'll go look at the house. A smart buyer would have a really good agent who is looking every single day for what they're looking for so they don't miss anything."
Heitman also uses FaceTime frequently and recently represented buyers from Utah who didn't see their new house in person until the day they moved in. "I was a little nervous but fortunately they still liked it," he says. "You want them to see it, feel it and be there [ahead of time] to know that they truly want that house. But we definitely sell them that way."
What the Future Holds
Local professionals agree that as the pandemic persists and many people continue to work and spend more time at home, the features they are looking for in a house include office space, strong internet connection, extra square footage and outdoor living areas.
Heitman states that all of Orange County remains popular, notably Downtown Orlando, and Seminole County is also desirable because of its school system. Clark-Webber, meanwhile, is seeing clients seek three towns in particular. "Winter Garden, College Park and Mount Dora are affordable and family friendly," she says. "Everybody is getting back to the healthy neighborhoods so there's a big demand for that."
As ORRA continues to support its membership in various ways, including continuing education classes, Stewart is encouraged by the activity in the market but is worried about the number of available homes.
"We've had low inventory for a while, and the amount of inventory on the market continues to concern us, especially in the $300,000-and-below range," he says. Stewart adds there is currently less than a month's worth of inventory, and a six-month supply of homes is usually an indicator of a balanced market.
Clark-Weber, however, believes that inventory will start to rise for several reasons. "Between now and this time next year I think we're going to see a lot of homes come on the market because of the aging baby boomers moving in with their kids and people losing their jobs because of COVID," she says. "That's the mentality of a lot of people who invest; they're going to wait until these properties hit the market, thinking they can get a better deal. But any [seller] who has any intelligence is going to get a professional to work with them and get the right value for their house."
She also expects the hot market to continue into the winter and carry on to next year.
"The highest time for sales is normally between May and September," she says. "That's when people get the most money for their house, kids are out of school so families can move. But now, because of the pandemic situation, I think with the low interest rates sales are going to keep going all the way through next spring. The market should be very, very strong and it's going to be interesting."
This article originally appeared in Orlando Family Magazine's October 2020 issue.
With record-low interest rates and limited inventory, the Central Florida real estate market is booming for sellers despite the pandemic. Normally when someone moves into a new house, it does not take long for the neighbors to stop by, introduce themselves and perhaps offer some baked goods as a gift. Eric Matthews and his wife, […]
Read More