What Do We See When We Look at the Sky?592a97d826467208e36025d791f0f2f6
Some people think football is a matter of life and death," Bill Shankly, Liverpool's famed former manager, once said. "I don't like that attitude. I can assure them it is much more serious than that." Football has long been a sport for dreamers and in Georgian filmmaker Alexandre Koberidze, Shankly may have found another ally.
In What Do We See When We Look at the Sky?, set in the bustling city of Kutaisi on the Rioni River, the game is watched or played on every street corner. Even the local stray dogs, one named Vardy no less, have their favourite viewing spots. Koberidze's second feature is a sweepingly romantic portrait of the Georgian city and the love – between people and for football – that is its life force.
Shot on beautiful, textured 16mm and scored with elegant classical music composed by the director's brother, the film is tightly constructed in form – shot to shot, there is a ritualistic precision to the images of Kutaisi life. Whether its shoes, glassware, football shirts or the local cheese bread, khachapuri, the filmmaker uses close-ups to centre the quotidian and observe its mundane beauty. Yet in narrative terms the film is loose and floating, inviting dreamlike lapses in concentration over its 151-minute runtime and employing a whimsical, folkloric logic to its driving love story.
Lisa (Ani Karseladze) and Giorgi (Giorgi Bochorishvili), the film's central characters, fall for each other at first sight and are then immediately torn apart by a curse that changes their faces overnight. Their proposed date never happens, despite both of them waiting for the other at the elected cafe, because they simply don't recognise each other.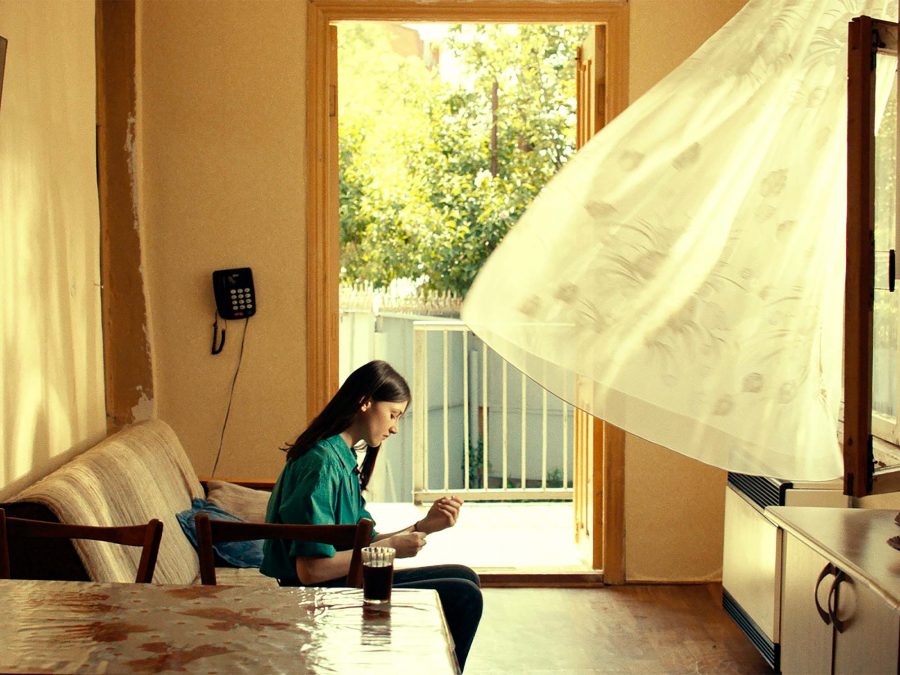 Giorgi also loses his footballing ability, while Lisa can no longer practice as a pharmacist. Each then seeks a new way of life, with Giorgi working metres from Lisa and their fragmented romance finding a new way to repair itself. In his idyllic city symphony, Koberidze celebrates the serendipity of fate and the rhythms of daily life that bring together what is meant to be.
It's hard not to be wooed by this playful film that, among other things, sets a montage of children playing a scrappy game of football to 'Notti Magiche,' the official song of Italia 90, and asks the audience to close their eyes on screen when the curse is about to take effect. The film ebbs and flows through the everyday with these moments of magic peppered throughout.
So while World Cup fever kicks off in the city and the sporting dreamers take their seats, the two lovers find their path together. Football is a matter of life and death, but so is walking in the park, watching the river rush by or hanging the washing out to dry. It's everything and nothing, as easy as breathing, and in Koberidze's world it all makes perfect sense.
Little White Lies is committed to championing great movies and the talented people who make them.
By becoming a member you can support our independent journalism and receive exclusive essays, prints, monthly film recommendations and more.
---
ANTICIPATION.

A festival favourite from a bright new talent.
4
ENJOYMENT.

Infectiously charming and beautifully told.
4
IN RETROSPECT.


I could bask in Koberidze's wonderful little world for far longer.
4
---
Directed by



Aleksandre Koberidze

Starring



Ani Karseladze,

Giorgi Bochorishvili

The post What Do We See When We Look at the Sky? appeared first on Little White Lies.
Football provides the common thread for Aleksandre Koberidze's dreamy drama set on the Rioni river.
The post What Do We See When We Look at the Sky? appeared first on Little White Lies. […]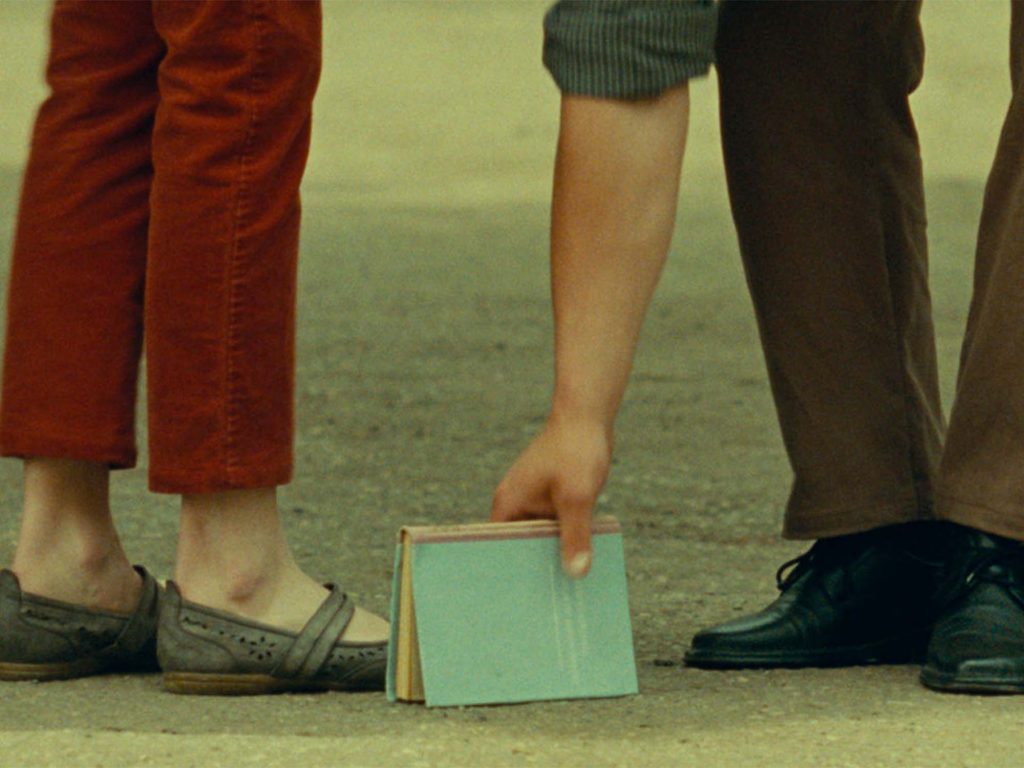 Read More