Twenty years on, Devdas is still a perfect Bollywood introduction for the uninitiated1d4c21a34e0096dbaad690ddcabcb036
There are a lot of movies that come and go that can be deemed popular or considered a cultural moment in the cinema, but few that instill an obsession among the movie-going public. While in the U.S. cultural dispersement from films often takes place in the form of toys and memorabilia, in India it takes place in re-enactments, recitals, clothing, and dance sequences.
I was in India during the summer that Sanjay Leela Bhansali's epic romance Devdas – based on a classic novel by Sarat Chandra Chattopadhyay – was released in 2002, and you couldn't go two blocks without people blasting its Hindustani classical-influenced soundtrack on the streets or witness a group of girls re-enacting the choreography of Madhuri Dixit and Aishwarya Rai in the song "Dola Re". Clothing stores had people asking for the same designs of saris and salwars worn by performers in the film. If you've seen the videos of audiences in Indian movie-theaters going absolutely nuts during various moments in S.S. Rajamouli's RRR in 2022, then imagine just that for screenings of Bhansali's film 20 years ago.
With a production cost that became the largest in Indian cinema history at the time (₹500 million), Devdas was an inexplicably near-perfect culmination of talents hitting the peak of their powers at the same time. Sanjay Leela Bhansali was considered a rising auteur in Bollywood, hot off of his 1999 blockbuster Hum Dil De Chhuke Sanam. Aishwarya Rai (who plays Paro) was undeniably the biggest actress in Bollywood at the time, while Shah Rukh Khan (the titular Devdas) was still reigning supreme as India's highest paid and highest profile superstar.
Madhuri Dixit (Chandramukhi) and Jackie Schroff (Chunnilal), who were some of the biggest stars in the country in the late '80s and '90s embraced supporting roles in the movie. Ismail Darbaar's soundtrack is perhaps the film's single biggest touchstone. It was an anomaly at the time, taking its cues from classical traditions of Indian composition while Western hip-hop and pop influence had begun flooding most Bollywood film soundtracks.
The story surrounds a man named Devdas Mukherjee who comes back to India after studying in London. Many in the neighorhood believe he will marry his childhood friend Paro, but his wealthy family is conflicted because of her relation to nautanki (Indian comedy theater) performers who they believe to indecent. The refusal sends him into a downward spiral of alcoholism and to a brothel where he meets a courtesan named Chandramukhi; a love triangle forms.
Shah Rukh Khan's lead role is one of his most powerful – he stumbles, lurches, and plays up the theatrics of his love for Paro and his childlike submission to his overbearing mother. He commands and melts nearly every inch of the frames he is in, matching Bhansali's directorial energy spark for spark.
The film's operatic melodramatic style, influenced by Golden Age Bollywood (which had its own critically and commercially lauded Devdas adaptation) and specifically Bhansali's own idol legendary filmmaker Guru Dutt, plays perfectly to the film's romantic tragedy. Its huge set-design, recreating villas of 1950s West Bengal, and its luxurious décor of contrasting reds and blues in dance sequences put highlight mood and emotion at the forefront of the film's visage.
Bhansali is not one for subtlety, and his take on the story, which is set in a poor Bengali neighborhood, is transformed as a loud, lucious, and boisterous kingdom of spoils – upon its release it was criticized for being too ostentatious, to which Bhansali said "Listen, I was born and brought up in Bombay, where people shout at each other from the windows of flats on opposite sides of the streets… my talk is full-throated, my expressions full-blooded. I cannot make a film without melodrama."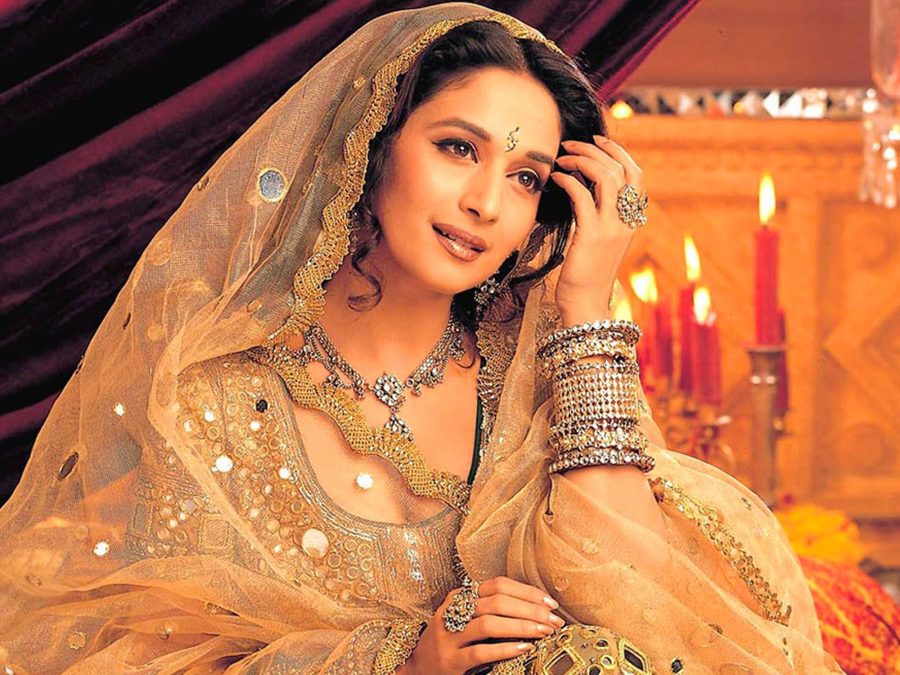 Devdas premiered out of competition at the 2002 Cannes Film Festival before its theatrical release in July 12th, hot off of Lagaan's international run the previous year which culminated in India's third Oscar nomination for Best International Film. After years of Indian cinema being ignored beyond the borders of the country, there were high profile Indian movies premiering at galas in the West once again. It became the highest grossing Indian film of the year and was considered a box-office hit in both India and the UK, also garnering a BAFTA nomination for Best Film Not in the English Language.
But what helped translate a movie like Devdas to Western audiences? It's a film I often recommend to people as an introductory point to Bollywood movies because it's informed by Bollywood's 20th century but made in the 21st century. It encompasses both the detailed artistry and theatrical acting of Golden Age cinema as well as the thematic boldness of 2000s Bollywood, which became much more liberated in its sexuality and its depictions of vices like alcoholism and debauchery.
The song and dance sequences also comprehensively showcase all the varying styles often found in Bollywood films. They range from cute and teasing ("Beri Piya") to epic love ballads ("Hamesha Tumkho Chahaa") to classical raagas ("Kaahe Chhede Mohe"). The film encompasses both the energy and variations of a masala film – films that incorporate multiple genre elements into a single entertaining story – and an elevated drama.
Bhansali's attention to detail in set design (by Nitin Chandrakant Desai) and his work with legendary cinematographer Binod Pradhan blend together in brilliant reds, blues, and yellows. The film has an ethereal and gargantuan feel to it that envelops you in its world completely. It's an immersive experience that plays as the perfect gateway to the ingredients that make up many other Indian films.
In the 20 years of its existence, cinema has certainly changed, but people's appreciation for movies that go for broke no matter how flawed the result, remains. If you see yourself in awe of huge films that play up the drama, revel in their elaborate look and feel, and still take inspiration from the master filmmakers of yesteryear, then Devdas is more than worth your time. It's a testament to a style of cinema that believes it can be everything for everyone all at once.
The post Twenty years on, Devdas is still a perfect Bollywood introduction for the uninitiated appeared first on Little White Lies.
As well as being a landmark achievement for filmmaker Sanjay Leela Bhansali, this romantic epic brilliantly showcases the magic Indian cinema has to offer.
The post Twenty years on, Devdas is still a perfect Bollywood introduction for the uninitiated appeared first on Little White Lies. […]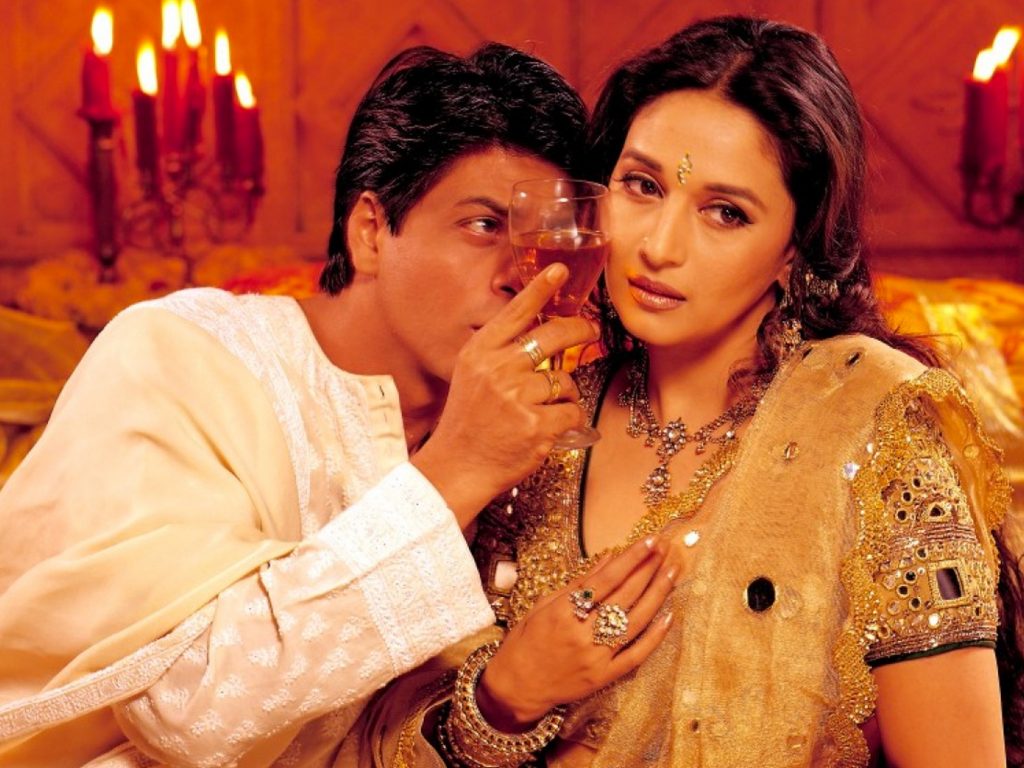 Read More