Transgressive femininity in Alfred Hitchcock's Rebeccad29dcb50543b60a93bb93b7c7862a631
Alfred Hitchcock was obsessed with the state of womanhood. His preoccupation with beautiful, blonde leading ladies became a trademark, yet these casting choices ran deeper than good looks. His filmography reads as a man desperately trying to unlock the mystery of women.
Hitchcock was definitely not a feminist, but to write off his work as misogynistic would be an oversimplification; his female characters were just as complicated as his male ones. Their darker psyches were often evident despite their perfect facades. This is undoubtedly true in 1940's Rebecca, where we are given three examples of women who transgress the traditional ideologies surrounding femininity.
The film's unnamed heroine (Joan Fontaine) meets the worldly and aristocratic Maxim de Winter (Laurence Olivier) while working as a paid companion in Monte Carlo. The power imbalance between the two is clear from the outset. Despite her conventional attractiveness and respectability, Fontaine plays her with constant nervous energy, revealing her insecurity. Her lower-class status, in contrast to the blue-blooded Maxim, pushes her into a submissive role, something he takes full advantage of during their whirlwind romance. Our heroine's alleged failings as a woman only become more evident once the pair are married and she assumes the title of the new Mrs de Winter.
Upon arriving at the daunting Manderley estate, the second Mrs de Winter is haunted by the ghost of the first, the titular character, Rebecca. Although she has been dead a year, her presence is everywhere. Maxim's new bride is overshadowed by her predecessor, whether through comparisons made by Maxim's friends and family or by the stylish 'R' monogram prevalent throughout the house. Rebecca remains exceptional at all she set her mind to, while the second Mrs de Winter is rebuked by Maxim for merely trying a new style of dress.
It is Mrs Danvers, the stoic and intimidating housekeeper played by Judith Anderson, who keeps Rebecca alive. Her subtle undermining of the protagonist stems from her fervent loyalty to Rebecca with whom she was infatuated. However, Mrs Danvers is more of a threat through her failure to adhere to the heteronormative standards of womanhood typical of the period. She is plain, never once accommodating to anyone, and her affection for Rebecca has always appeared queer-coded.
Mrs Danvers' worship of Rebecca is fanatical. This is revealed when she shows the second Mrs de Winter her former mistress' bedroom, shut off in Manderley's west wing. The room has an almost ecclesiastical stature, towering windows and gilded mirrors which shine light onto Rebecca's perfectly preserved vanity, where Mrs Danvers has not allowed a speck of dust to settle.
The housekeeper gently handles Rebecca's possessions with a love and devotion reserved only for heteronormative romance at the time, pointing out the sheerness of her nightwear and opening her cabinets of undergarments with reverence. Yet the explicit queerness was unacceptable for Hollywood at the time and therefore portrayed as disturbing and frightening.
"There is an unsettling familiarity in how easily Maxim gets away with his crimes, especially considering his powerful upper-class status."
Rebecca herself was an alluring and attractive woman, yet, she is condemned for using her feminine wiles to live beyond her wifely role. She has three hallmarks of a good wife – "breeding, brains and beauty," as told to Maxim – in spades. However, Maxim despises his spouse for refusing to be the perfect housewife he desired. Like Mr Rochester before him, Maxim is guarded and stern, with monstrous wives lurking in the background, mocking him. The west wing of Manderley, much like Rochester's attic in 'Jane Eyre', is locked, shuttering Maxim's fragile ego. When Rebecca taunts Maxim by flaunting her sexual history and refusing to be tamed, she is punished for her "failures" as a woman by his fatal strike.
While the Hays Code and producer David O Selznick prevented depiction of Maxim intentionally killing Rebecca – as he does in the novel – Maxim is still is culpable and admits that he wanted to murder his wife. There is an unsettling familiarity in how easily Maxim gets away with his crimes, especially considering his powerful upper-class status.
The new Mrs de Winter's transformation into an idealised woman is realised when Maxim confesses his role in Rebecca's death. Rather than fearing or rejecting him, she is instead relieved that Maxim truly desires her over his first wife. As she becomes increasingly complicit, her loss of innocence is reflected in her maturing dress sense. Her first outfit post-confession is a black, shoulder-padded dress which Maxim himself notes marks the death of her youth, stating, "I killed that when I told you about Rebecca." Yet she embraces the change as it means she can finally be the acceptable wife for Maxim.
The film concludes with Mrs Danvers, distraught over the truth of Rebecca's death, setting fire to Manderley. This violent act is an attempt to destroy the new couple's domesticity. Nonetheless, it is Mrs Danvers who succumbs, and the closing shot is Rebecca's monogrammed pillow set ablaze. For failing to appease the men in their lives, they are destroyed. Meanwhile, the second Mrs de Winter is rewarded for her complicity and for this reason, she is allowed to live and thrive.
The post Transgressive femininity in Alfred Hitchcock's Rebecca appeared first on Little White Lies.
The 1940 adaptation of Daphne du Maurier's novel sees the title character refuse to be tamed by marriage.
The post Transgressive femininity in Alfred Hitchcock's Rebecca appeared first on Little White Lies. […]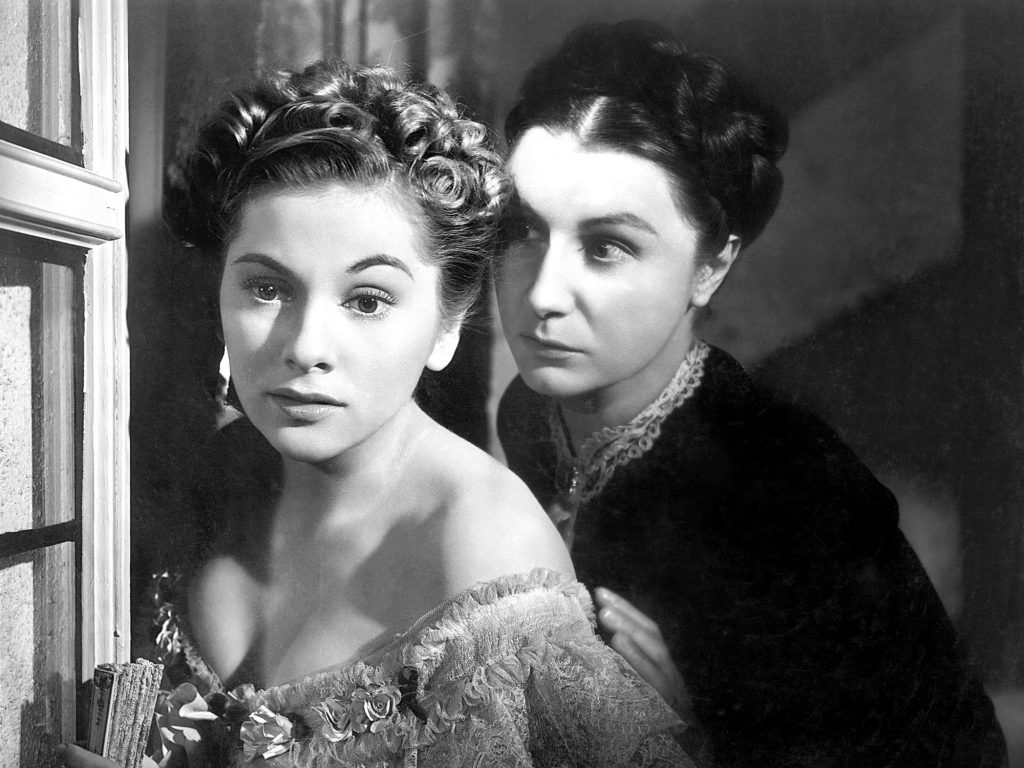 Read More