Timothée Chalamet ascends in the first trailer for The King826a191c2fbe3a8d364e062c7fb275c8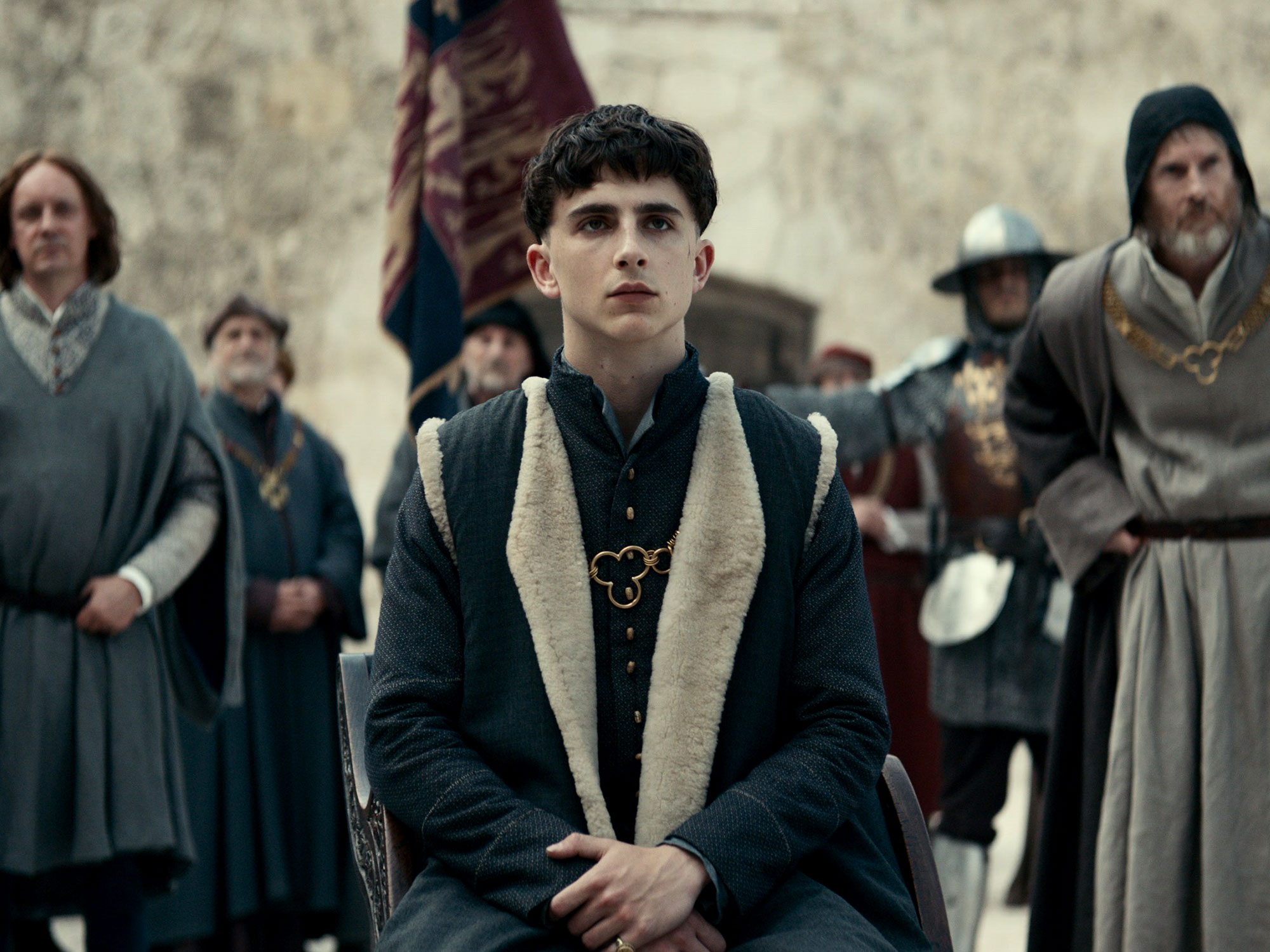 At long last, the Chalamet drought has ended. Timothée Chalamet's been largely out of the spotlight since his drug-addiction drama Beautiful Boy debuted around this time last year, but after 12 long months, he's returned in a big way.
The trailer for Greta Gerwig's adaptation of Little Women reintroduced the sensitive, long-haired, weeping Timmy we so know and love. Today, however, cinephiles can double up on the Chalamet with the trailer for David Michôd's The King, which finds the gentle-faced actor donning a more serious expression and a doubly serious bowl cut.
He's shorn his locks to portray King Henry V in Michôd's medieval epic mashing up several of the Bard's histories. He begins as the lowly Hal, then rapidly ascends the ladder of power in the wake of his father's death to ultimately realize his destiny as the new savior of England.
Along the way, he makes the acquaintance of the corpulent Falstaff (Joel Edgerton), thinks back on the words of his father (Ben Mendelsohn), and crosses paths with the haughty French Dauphin (Robert Pattinson). While the script seemingly stays faithful to Shakespeare's original text, a modern action filmmaking sensibility informs the massively scaled battle scenes, as horses plow into hordes of heavily armored soldiers bearing all manner of pointy sticks.
It's curious to see Chalamet and Pattinson sharing screen time here; perhaps young Tim has taken up the former R-Pattz mission to test his massive female following's dedication by appearing in increasingly obscure, oblique auteur pictures.
The King arrives on Netflix later this year.
The post Timothée Chalamet ascends in the first trailer for The King appeared first on Little White Lies.
He stars with Joel Edgerton and Robert Pattinson in David Michôd's epic take on Shakespeare.
The post Timothée Chalamet ascends in the first trailer for The King appeared first on Little White Lies. […]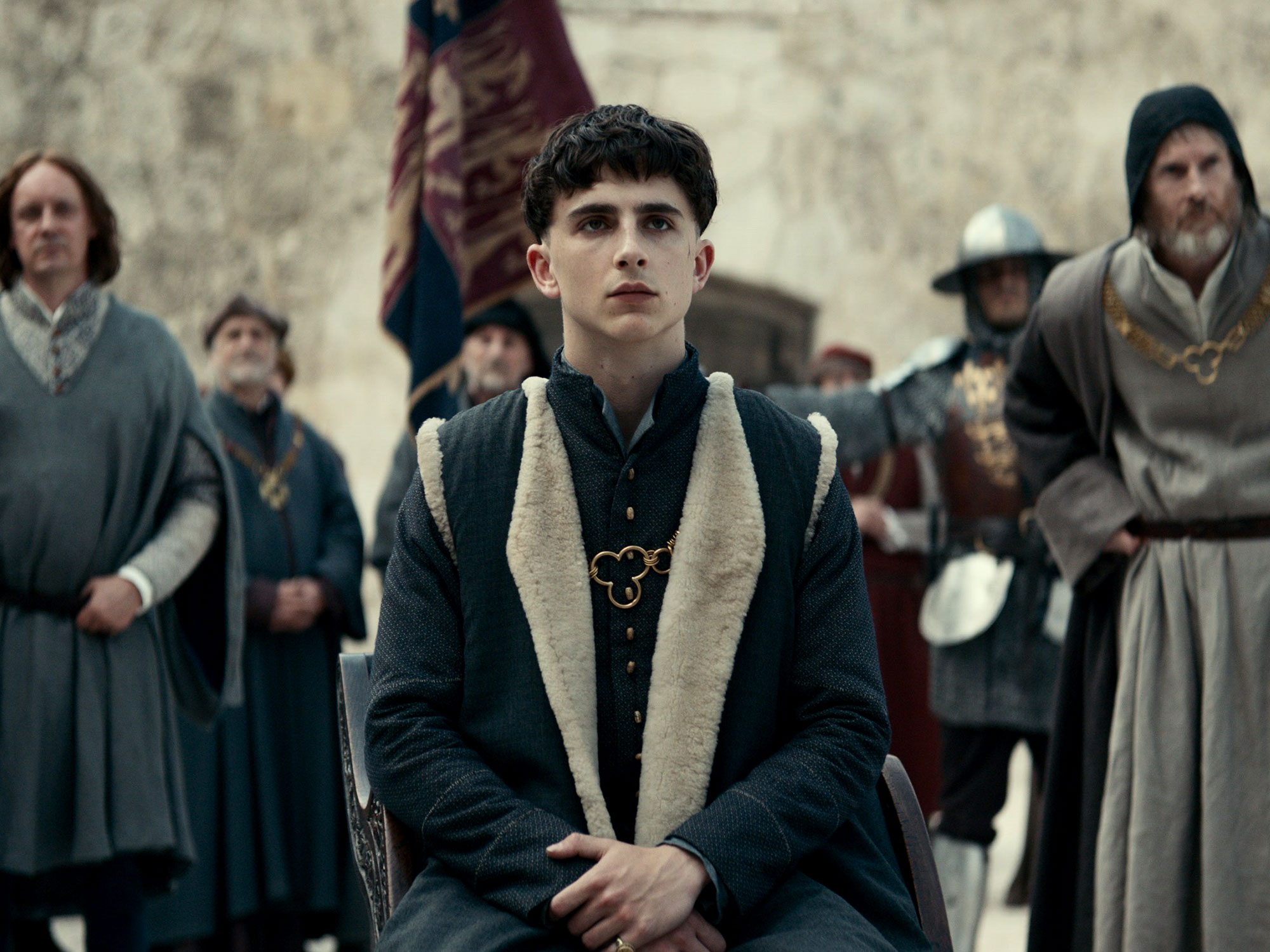 Read More