TIFF's Midnight Madness serves up controversy as well as goreb45826e478f5989ef534bc2aa5533cfb
Going into this year's Toronto International Film Festival – the first in three years to be held primarily in-person – Weird: The Al Yankovic Story was the film that seemed to be the crowning jewel of the festival's Midnight Madness lineup. It stars an afro-ed, mustachioed Daniel Radcliffe as titular comedian-musician Al Yankovic in a film that is more parody than it is an earnest biopic, and enjoyably so.
But while Weird had the most hype going into the festival (rightfully, as the Midnight Madness opening film), a week later, it is The People's Joker that is on most Midnight Madness lovers' lips, even if the former won the People's Choice Award for its category on Sunday.
Entrenched in nostalgic iconography from DC Comics' Batman universe, Vera Drew's The People's Joker is a funny and heartfelt exploration of gender dysmorphia and euphoria, charting the writer-director's own experience with coming out as transgender.
Unfortunately, only one audience set was able to view the film at the festival, as Drew pulled the movie from TIFF following its first screening after receiving an "angry letter" from a "nameless" media conglomerate (all signs point to rights-holder Warner Brothers) over the use of characters like Batman and the Joker. Ironically, these characters were in part used as biting criticism of mainstream comedy and how it services and profits billionaires.
This saga raises questions pertaining to parody and fair use rights, particularly as Midnight Madness' opening film focused on an artist like Weird Al who built a career off of parodying famous songs and artists. In her official statement on Twitter, Drew states that she consulted with legal counsel prior to the film's screening and that it had been cleared (the film also opens with a title card that states that it is protected under the United States Copyright Act of 1976 as an unauthorized parody). She is currently searching for a distribution partner who will help to make the film more accessible.
In addition to Weird and The People's Joker, six other films had their world premiere as part of TIFF's Midnight Madness lineup. Notable among them is the latest installment in the V/H/S anthology horror franchise: V/H/S 99. This effort featured segments directed by Johannes Roberts (of 47 Meters Down fame) and music producer and rapper Flying Lotus, who had his directorial debut with Kuso in 2017. While the shorts, which focus on everything from sadistic television game shows to being buried alive, are as gross as ever, the film falls short of bringing anything new or exciting to its franchise or the larger found-footage subgenre.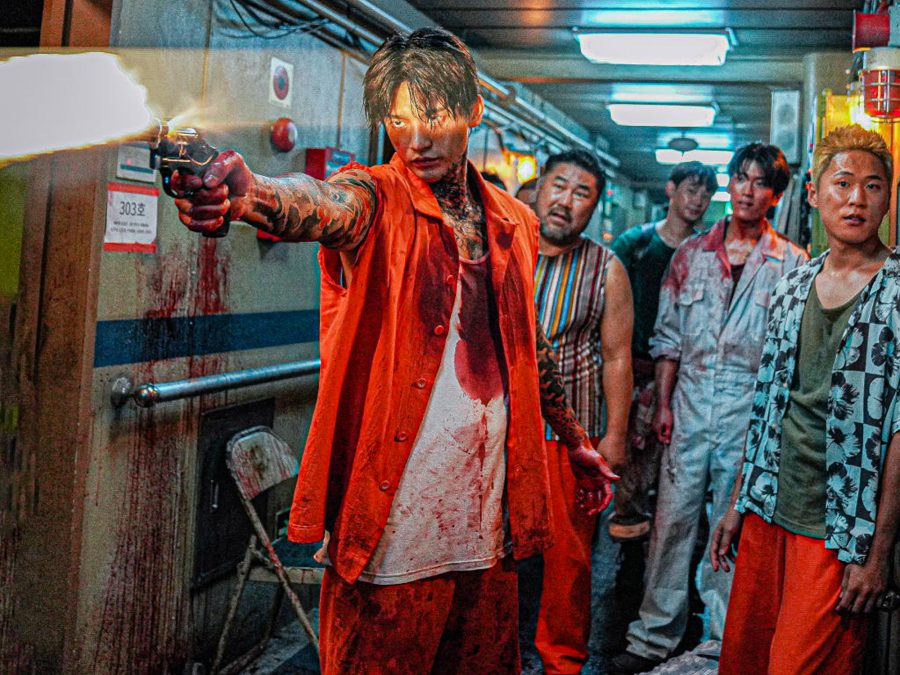 And though Finland's Sisu (Immortal) plays like a Finnish Nazi-Killing Mad Max: Fury Road, South Korea's Project Wolf Hunting is the stand-out when it comes to Midnight Madness' horror movies. Directed by Kim Hong-sun, the premise of Project Wolf Hunting pits criminals against police officers on a secluded cargo ship, in what will most likely be this decade's bloodiest film. It truly is impossible to overstate just how much bloodshed there is in this film.
If you have a strong stomach, Project Wolf Hunting is a must-watch: its concept and set-up are perfectly conventional and its first half-hour plays like an over-zealous but unremarkable action movie, until a bombshell third party literally slams into the picture and escalates the madness tenfold. What follows is a hyper-violent offering that sits at the neat (spiritual and conceptual) intersection of Malignant and Green Room.
Pearl, Ti West's follow-up to this year's X, also screened at the festival (following a world premiere at the Venice Film Festival), as did the self-reflexive action-fantasy Leonor Will Never Die, which premiered earlier this year at the Sundance Film Festival. Both films are fun in their own right — the former has a stunning performance by Mia Goth which alone is worth the price of admission, while the latter is equally enjoyable as a comedy and an earnest love letter to the golden age of filmmaking.
This year's Midnight Madness could have certainly gone smoother (if an unnamed media conglomerate didn't feel so litigious), but this year's lineup of slashers, gorefests, and comedies, ultimately served to successfully remind us how much we love coming together at the movie theater — sometimes, at midnight — to laugh and squirm and cringe at the screen, and on very special occasions, look away altogether.
The post TIFF's Midnight Madness serves up controversy as well as gore appeared first on Little White Lies.
Amidst Weird Al and werewolves, there was another boogeyman at TIFF this year: copyright law.
The post TIFF's Midnight Madness serves up controversy as well as gore appeared first on Little White Lies. […]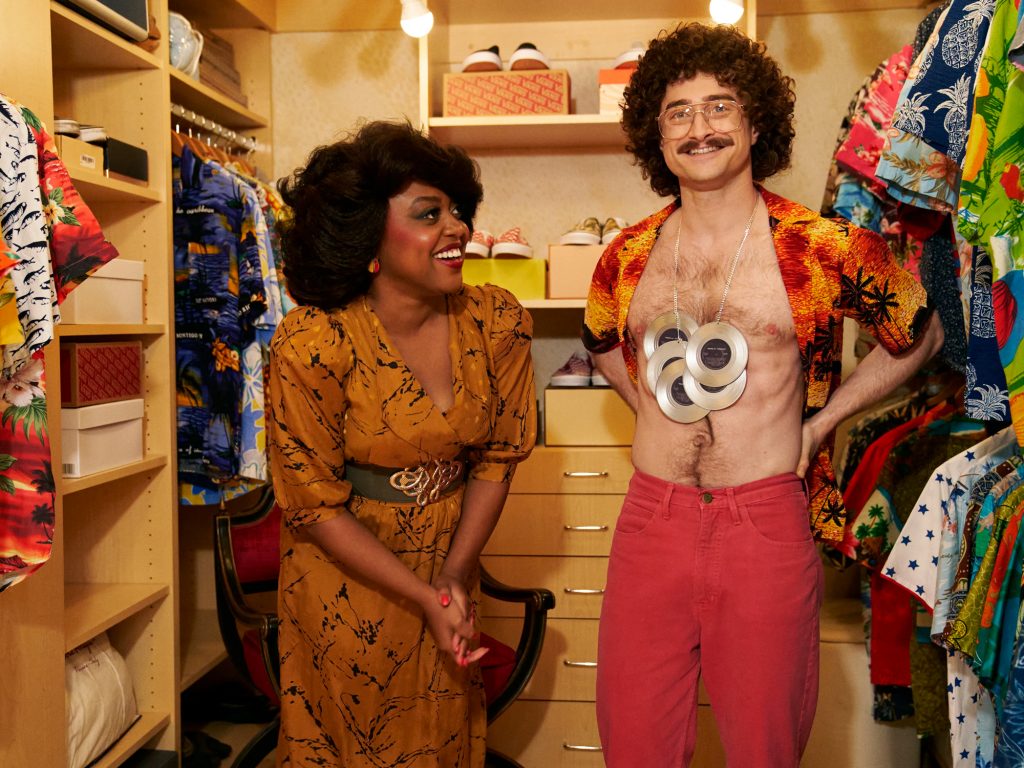 Read More