The story behind The Grand Budapest Hotel's 'Boy with Apple' painting22ae3fd3093002ed269f0ff7eac9e5dc
In Wes Anderson's 2014 film The Grand Budapest Hotel, Ralph Fiennes' debonair, dowager-bothering concierge, M Gustave, becomes embroiled in a bitter family feud after he inherits a supposedly priceless work of art. You may have presumed that the painting in question, 'Boy with Apple', was a genuine relic from the Renaissance era; a lesser-known portrait by one of the Dutch Masters, perhaps. In fact, it was commissioned especially for the film, with Anderson creating a backstory plausible enough to fool many viewers.
This month The Grand Budapest Hotel is being released in the UK as part of the Criterion Collection, and to mark the occasion we reached out to British artist Michael Taylor to find out more about the making of this iconic movie prop, which the art critic Jonathan Jones has described as: "The kind of painting you can expect to see in Vienna's Kunsthistorisches Museum, the Szépművészeti Múzeum in Budapest or the picture gallery of Prague Castle."
Below, Taylor provides a detailed first-hand account of how 'Boy with Apple' came into being, along with a selection of behind-the-scenes images and a rare, never-before-seen drawing believed to be the only authentic study for the painting still in existence.
"I was approached initially by one of the film's producers, and shortly after Wes called me up. He gave me an outline of the plot and a rough idea of what he was looking for. I was then sent the script with my name watermarked all through it, along with a contract to sign. Quite why he settled on me I can't say, but anyway, I got the gig.
"The brief was quite vague: something a bit Renaissance, maybe with a castle, and 'a little bit of paper… we must have the little bit of paper.' Oh, and it had to be funny. 'Not very funny, just a bit funny'. As it progressed the castle went in, then got painted out, the wall was changed around a bit, a curtain rail arrived and came out again, but the hands always remained the same. There was initially a rather nice pewter plate with a bird skull, but that ended up on the painting equivalent of the cutting room floor too.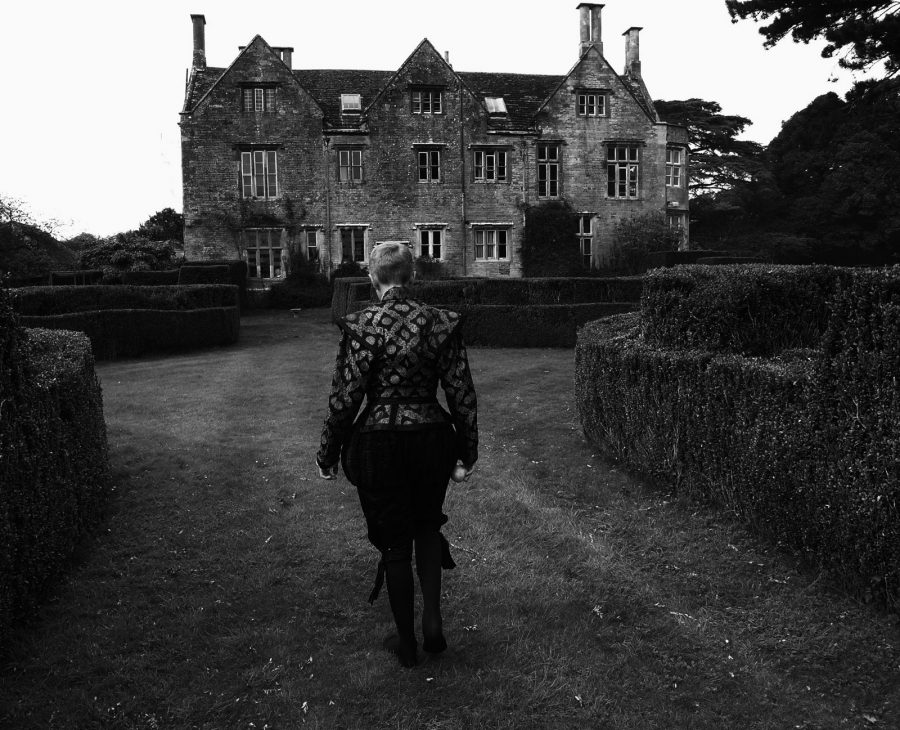 "To paint 'Boy with Apple', I commandeered the wonderful Jacobean Hanford House, a girl's boarding school near my home in Dorset while the girls were away for the summer holidays. A young dancer from London, Ed Munro, was engaged to sit, and after a rummage in the film studio's dressing-up box a costume was settled on. This evolved somewhat over time, with the red velvet sleeves borrowed from a different outfit in the end. Ed would stay with us during sittings, and I built a little set for him in one corner of the Harry Potter-like dining hall, which lent the project a nice Renaissance baronial ambience.
"Wes emailed me an assortment of reference pictures: 16th century mannerist portraits by Bronzino, some German Northern Renaissance works, photos of castles, cakes, postcards of hotels and so forth. It was all very eclectic. I had always been fascinated by the hand in that portrait of Gabrielle d'Estrées in the Louvre, so for my part I knew right from the start that I wanted the hands holding the apple as they are.
"In the 16th and 17th centuries it was a gesture quite often used in paintings, and although it probably didn't look funny to people then, I think it does to us now. It gives the boy a faintly ridiculous pomposity. The splendidly named Johannes Van Hoytl suggested to me Northern rather than Italian Renaissance, so I took it away from Bronzino and more towards Holbein or Cranach. It was pointed out to me later that there is in fact a drawing by Durer using just just such a hand gesture.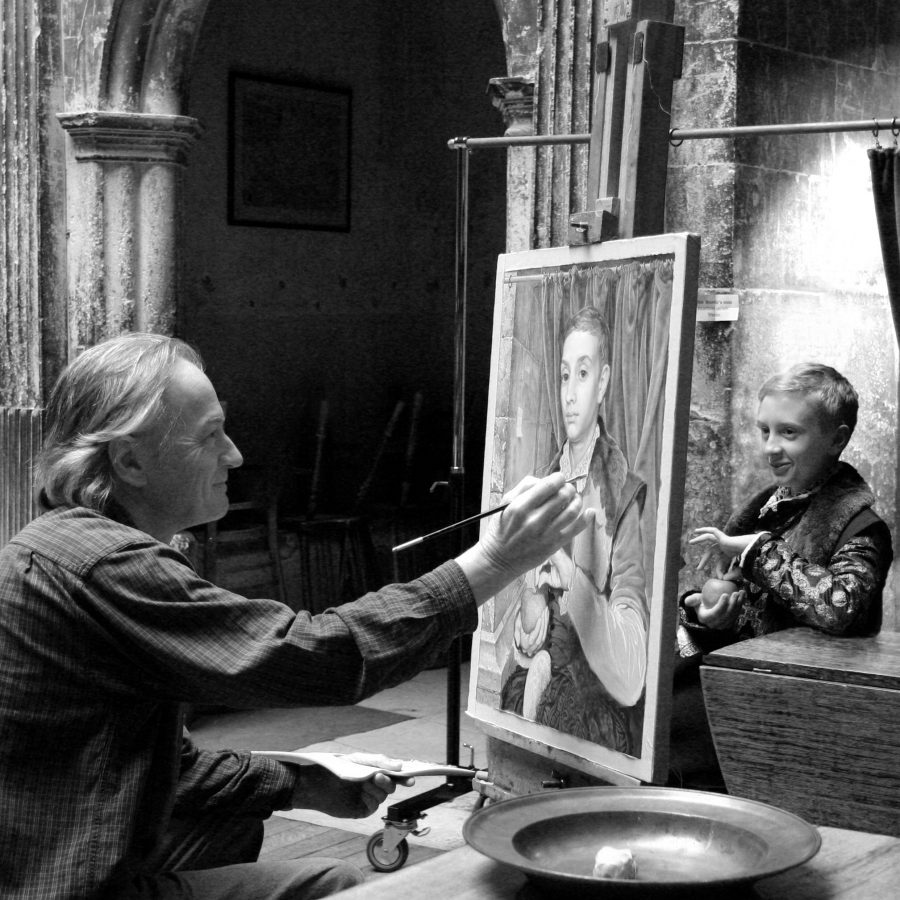 "The painting took about three months to complete, on and off. I had never attempted anything like it before, or been involved with films in any way, so I had to learn on the job; much to Wes' understandable anxiety, particularly as filming approached and there was no painting. When I finally let him see it there were several aspects that had rather drifted away from the script which he wanted altered. Although not my usual practice to change paintings to order, I had to concede that this was after all his invention and his film, so asking for some more time I was able to make the changes he asked for.
"The drifting off began shortly after I got the script when we had some people coming to stay. I'd hidden the script somewhere for safety, but unknown to me my wife then hid it somewhere else, so when I needed to refer to it later I couldn't find it. I didn't dare confess to the studio that I'd lost it, nor was I keen to mention it to my wife, so I just kind of drifted on, busking it and hoping I could remember what I was supposed to do! I think it worked out okay in the end though.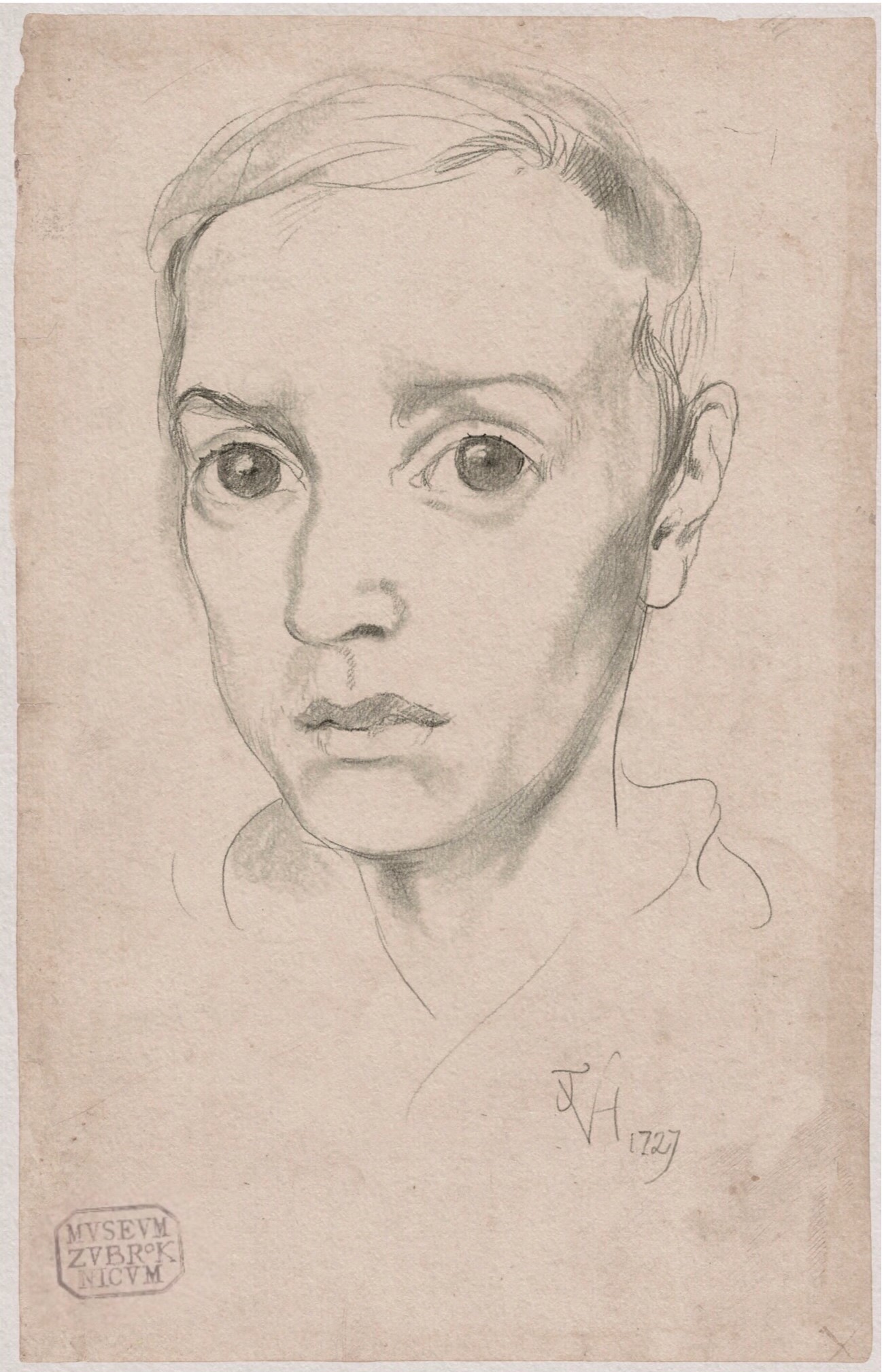 "The first time I saw the completed film, I thought it was absolutely tremendous. Funny, rather dark in places, went like a train from start to finish. And of course it looked wonderful. I felt very fortunate to have played a small part of its creation. In the film the painting is described as 'priceless', although as far as I am aware, it was never actually valued. I suspect it would be more than I got paid for it! Another MacGuffin, the Maltese Falcon statuette, recently sold for over two million dollars, so who knows?
"Where the painting is now, I couldn't say. When it was finished, I sent it off to Wes in a nice padded case to protect it from the rough and tumble of life on set, and haven't seen it since, apart from in the film. [N.B. We checked with Wes and he told us, 'I have the picture and always will.'] I like the way that after you let them go, paintings have a life of their own out in the world, but I've never had one turn into a movie star before."
The Grand Budapest Hotel is now available on Blu-ray courtesy of the Criterion Collection.
The post The story behind The Grand Budapest Hotel's 'Boy with Apple' painting appeared first on Little White Lies.
Artist Michael Taylor reveals how he created the "priceless" artwork at the centre of Wes Anderson's film.
The post The story behind The Grand Budapest Hotel's 'Boy with Apple' painting appeared first on Little White Lies. […]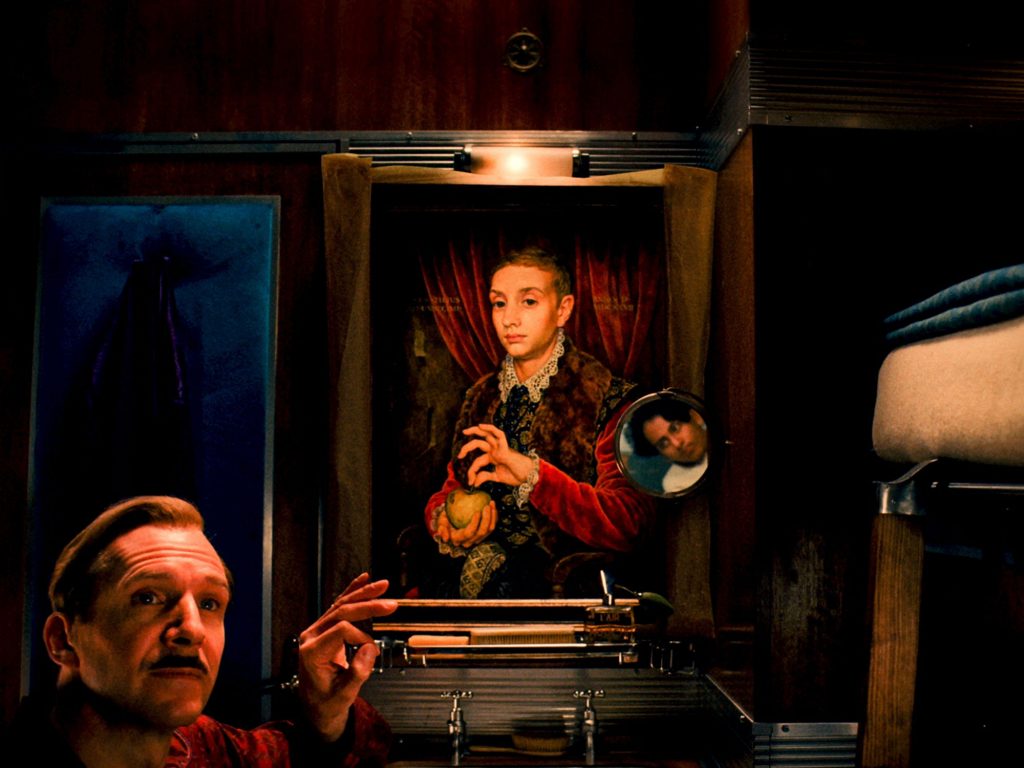 Read More