The Bob's Burgers Movieb565bca5623ee9cf0045d7115c38cf4b
A feature-length outing for the Belcher family – of Fox's Bob's Burgers animated sitcom fame – has been a long time coming. The Bob's Burgers Movie was announced back in 2017, but various studio delays and then the Covid-19 pandemic meant that the film's release date was pushed back from July 2020 to May 2022, and production took place remotely.
You wouldn't necessarily know this from watching the film though, perhaps due to how well the stars know their characters at this point. It's now 11 years since the Belcher clan opened up their burger shop, making them something of a mainstay in American pop culture, and the leap to a feature film feels like an inevitable (though not necessarily unwelcome) progression.
We find the Belchers – that's Bob, Linda, and their precocious kids Tina, Gene and Louise – on the cusp of summer break, the parents looking forward to increased foot traffic for their barely-scraping-by business and the children excited about the freedom of not having to attend school. Then, a sinkhole opens up in front of their shop and plans are thrown into disarray, as the Belchers wonder how they're going to afford rent. Things go from bad to worse when a corpse appears within the hole, and the Belcher children become amateur detectives while their parents try to think of a way to drum up business.
It's the sort of zany plot viewers have come to expect from Bob and co, though not necessarily one that requires a show that runs at around 20 minutes an episode to be turned into a 102-minute film. For those already on the Bob's Burgers train, though, it's a delightful chance to luxuriate in the company of some familiar friends, and the film's three big musical numbers provide more of the zany delights we've come to expect from the show. In fact, it's a well-paced comedy that never threatens to outstay its welcome, somehow managing to daisy-chain childhood anxiety, family financial worries and a murder mystery into a single, coherent plot.
While The Simpsons Movie went starry and bold with its 2007 big-screen outing, The Bob's Burgers Movie doesn't make many attempts to change the formula which has worked so well for them. There are no big plot changes that might impact events on the show, and it could easily work as a standalone, even if it's likely newcomers will be a little baffled at first. Most impressive is how dynamic the animation looks on-screen – it's a colourful film, and the characters are drawn with distinctive, expressive style. Despite being a continuation of a pre-existing show, the film still has some tricks up its sleeve; a bumper-car chase scene is a particular highlight.
The creative team might be sticking to a tried-and-tested formula here, but with such charming results, it's really hard to take issue with The Bob's Burgers Movie. If they make another, it would be nice to see some of the show's more bizarre elements incorporated, but it's a sweet, if a little slight, serving of hijinks with the Belcher gang.
---
ANTICIPATION.

Not sure if the show can transition to cinema so easily…
3
ENJOYMENT.

A sweet, silly helping of family fun.
4
IN RETROSPECT.


A nice accompaniment to a great show, but maybe not an instant-classic.
3
---
Directed by



Loren Bouchard,

Bernard Derriman

Starring



H Jon Benjamin,

Kristen Schaal,

Dan Mintz,

John Roberts,

Eugene Mirman

The post The Bob's Burgers Movie appeared first on Little White Lies.
The Belcher family discover a sink hole, try to solve a murder and take their burger shop on the road in the feature-length version of their hit animated show.
The post The Bob's Burgers Movie appeared first on Little White Lies. […]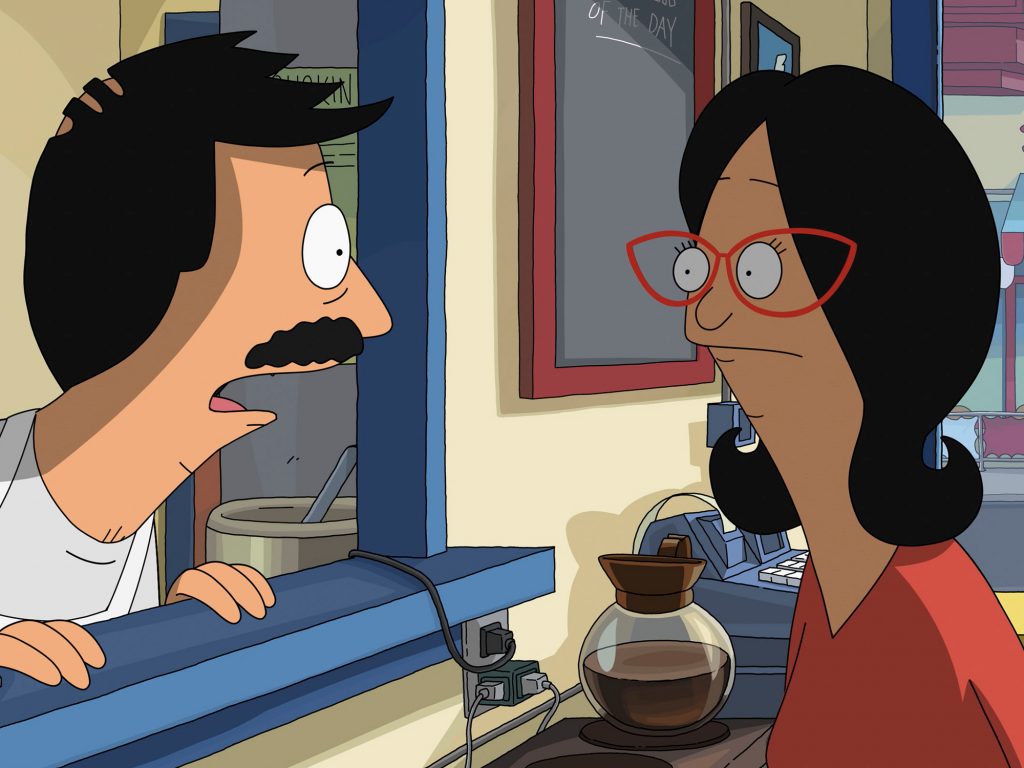 Read More