Summer of '85f05818ae02b986378c5454482dca0b3b
Prolific French auteur François Ozon is known for his strange and alluring cinematic cocktails of sex, passion and tragedy. His characters are pushed to destructive extremes of feeling. Summer of '85 does not stray from that tradition, but centring on a love affair between two young men, it might be the director's most explicitly gay film to date, which has a whole host of implications for the tone of the film.
The queerness of Ozon's films most often shines through his morbid interest in stories of straight people pushed to extremes by ideals of heteronormativity that they fail to live up to – ideals that are thus implicitly criticised and mocked, but which the director clearly revels in as the great tragedy fodder that they are. In no way subtle, his films are often outrageously tongue-in-cheek in the way they have their cake and eat it too, squeezing all the pathos out of their subject all the while basking in the ruins.
This time Ozon focuses on a gay love affair and his bracingly in-your-face style seems to be on the side of the passionate lover rather than against him. Alex (Félix Lefebvre, whose magnetic presence should make him a star in no time) begins the story of a daydreaming yet relatively down-to-earth 16-year-old obsessed with death the way many kids his age often are.
When he is rescued from potentially drowning by David (Benjamin Voisin), a confident and charismatic 18-year-old, Alex is drawn into the young man's world almost against his will: David invites him home, where his exceedingly sweet mother (Valeria Bruni Tedeschi) gives him a bath, dries his clothes and offers him a meal. How could he say no?
As David makes grand statements about the two boys' friendship, despite the fact that they've only just met, Alex is initially confused and surprised. But he soon gets a taste for the unconditional and unbridled affection placed on him by David and his mother, and it isn't long before he comes to expect and rely on his new friend's attention – with disastrous and tragic consequences.
Alex loves the way young and inexperienced teenagers often do, but rather than mock or chastise him, the film quite remarkably manages to do justice to his feelings and desires, all the while portraying them for the dangerous delusions they are. This is in large part due to the fact that Alex himself is telling us his own story, racked with guilt and regret, reflecting on what went wrong while sitting on a court bench, handcuffed for a crime only revealed later on in the film.
But Ozon and cinematographer Hichame Alaouie also side with the young man, bringing his candid and romantic vision to life via bright, pastel colours, redolent of the romantic hues of the 1980s French seaside all around him.
Ozon's interests find their mirror in Alex's own, and the director's unsubtle, sometimes heavy-handed style is perfectly at home re-telling the young man's story. The intense performances, the almost otherworldly beauty of the cast and setting, the bluntness of some of the dialogue and the fact that Rod Stewart's 'Sailing' feature so prominently all make sense in the context of a creative teenager's own recollection of his doomed first love.
That is why, as over-the-top and broad as it sometimes is, Summer of 85 is also one of Ozon's most moving films to date.
---
ANTICIPATION.

A love affair between two gorgeous boys? Set in the 1980s? Yes please.
4
ENJOYMENT.

A strange and captivating mix of sincere emotions, passions and Rod Stewart.
4
IN RETROSPECT.


An unassuming but potent look at the way young love bruises but forges identity.
4
---
Directed by



François Ozon

Starring



Félix Lefebvre,

Benjamin Voisin

The post Summer of '85 appeared first on Little White Lies.
François Ozon turns back the clock for a sun-kissed gay love story that's shot through with tragedy.
The post Summer of '85 appeared first on Little White Lies. […]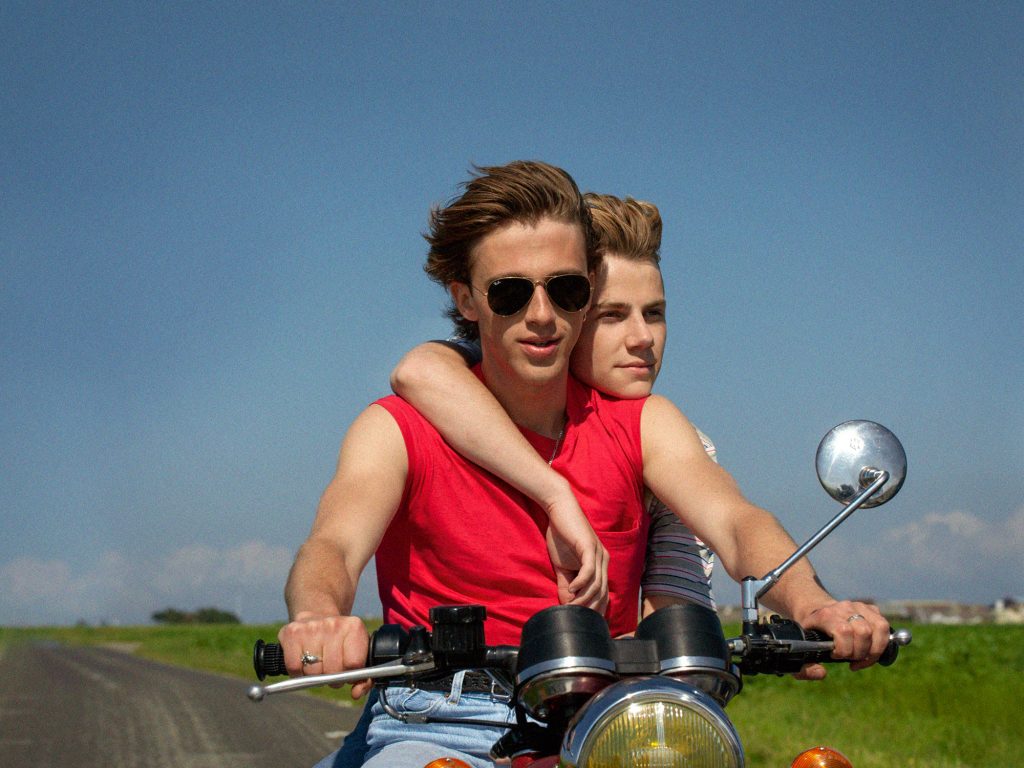 Read More