Strong women, dysfunctional families and a sentient car at the 2022 London Korean Film Festival5c225dfd1ad06720a8eb7de00c0d95bf
The 17th London Korean Film Festival did not get off to the happiest start, not owing to anything with the event itself, but because of what had happened over 5000 miles away just a few days before.
The horrific crowd crush at Itaewon, one of South Korea's worst-ever disasters, weighed heavily over the opening night of an event meant to celebrate the best of the nation's film industry. The post-screening reception had already been cancelled, and the audience were asked to join in a moment of silence for the tragedy's victims.
After this sombre beginning, festival-goers were badly in need of some escapism – the opening film, Alienoid, certainly delivered. With director Choi Dong-Hoon inspired by the likes of Back to the Future, laughter quickly filled the auditorium as viewers were plunged into a world of sci-fi, magic and slapstick comedy.
The plot, which involved aliens being imprisoned in human bodies, was insane yet strangely enjoyable, and was made surprisingly heartwarming by robots Guard and Thunder (both played by Kim Woo-bin) and their human 'daughter' Ean (Kim Tae-ri, best known for Park Chan-wook's The Handmaiden) who they rescued/kidnapped as a baby in 14th century Korea. Come for the cool fight sequences, stay for the ass-kicking young woman raised by her two dysfunctional robot dads.
In fact, parenthood in all its messy, infuriating glory became an extremely common theme throughout the festival. Case in point: Kwon Soo-Kyung's Stellar: A Magical Ride, in which debt collector Yeong-bae (Son Ho-jun) finds himself rattling around in his recently-deceased estranged father's ancient Hyundai Stellar, chasing a drug-filled Lamborghini while himself being chased by its disgruntled criminal owners. Oh, and his girlfriend is pregnant and the Stellar is almost certainly possessed by his dad's spirit, providing a surprisingly hardy emotional core amidst the tornado of black comedy.
Meanwhile, those who prefer the catharsis of horror might have preferred Kang Dong-hun's Contorted. Drawing on everything from Greek tragedy to Kubrick's The Shining, Contorted sees a troubled family move into a suspiciously cheap rural house. Jumpscares go bump in the night, the architecture doesn't make sense, and you really, really don't want to know what's lurking in the padlocked shed… Starring a spine-chilling performance from Seo Young-hee, Contorted explores psychosis, intergenerational trauma and the worst things adults are capable of doing to their children.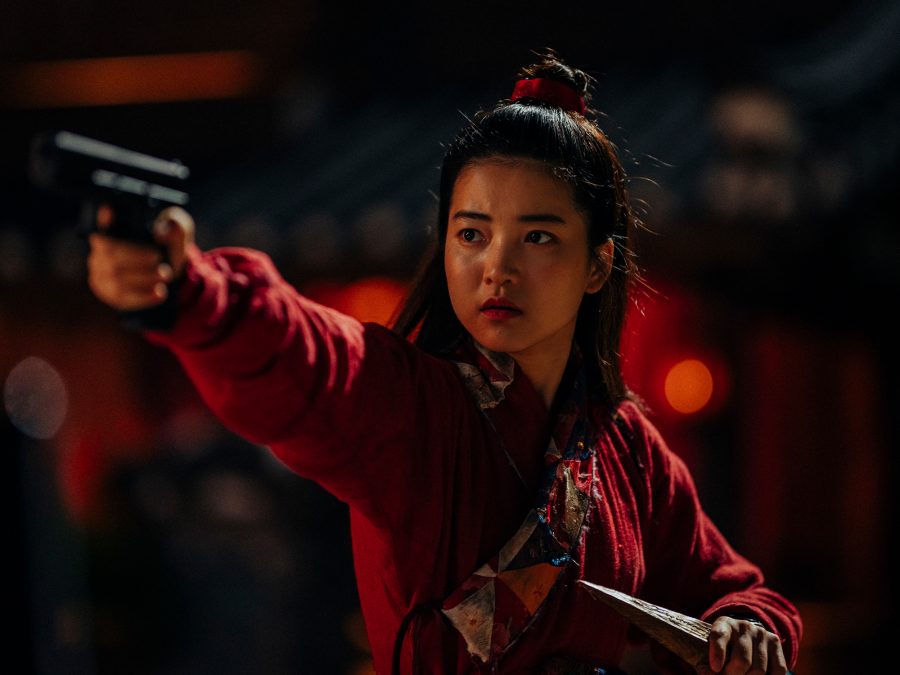 Alongside parenthood, viewers experienced a variety of insights into the experiences of Korean women and girls. Some of these came from the festival's own brand of time travel: a look back at the career of one of Korean cinema's most acclaimed actresses, Kang Soo-yeon, following her untimely passing earlier this year at the age of 55. Clearly feeling that a tribute was long overdue, the LKFF put together a quintet of her best roles.
One of these was in Im Sang-soo's Girls' Night Out (1998) which stars Kang, Jin Hee-kyung and Kim Yeo-jin as flatsharing gal pals Ho-jeong, Yeon and Soon – all refreshingly complex and fully-realised characters with careers, hobbies and, yes, messy relationships. Sexual fantasies, masturbation, sex toys and sex itself are all discussed openly and frankly: at one point, Ho-jeong turns to Yeon and asks, "What do you think about your vagina?" Yeon later breaks her arm trying to get a better look at said vagina and if that hasn't convinced you to watch this film, surely nothing else will. Unfortunately Im Kwon-taek's Come Come Come Upward (1989), in which Kang plays a troubled Buddhist nun, was a much less positive viewing experience. While Kang's acting is indeed superb, unfortunately Male Filmmaker Syndrome strikes again as without warning the film shoves in not one, but two sudden and gratuitously violent rape scenes, one of which is followed by Kang's character happily settling down to start a family with the rapist.
Thankfully another of the programme's highlights took a very different approach to sexual violence. The debut feature of writer and director Kim Jung-eun, Gyeong-ah's Daughter stars Kim Jung-young as the titular Gyeong-ah and Ha Yoon-kyung as her daughter Yeon-su, whose life falls apart when her ex posts a sexually explicit video of her online. Strikingly, in the film's evenly paced but never boring narrative, Kim Jung-eun refuses to focus on the perpetrator for one second longer than she absolutely has to.
Instead, the focus is entirely on the impact his revenge porn has on Yeon-su's life and mental health – and on her relationship with her mother. Powered by excellent performances from both actors, Gyeong-ah's Daughter is a bold yet understated examination of how women can both suffer under and uphold patriarchal cultures. But it's also a powerful reminder of how strong we can be and of, despite patriarchy's best efforts, our capacity for survival.
However, the best female-centric entry on the programme was The Hill of Secrets, itself the feature debut of writer and director Lee Ji-eun and part of this year's Generation Kplus selection at the Berlin International Film Festival. Perfect for fans of Celine Sciamma's Petite Maman, the film follows 12-year-old Myung-eun (Moon Seung-ah), a zealous fifth-grader who's desperate to please her kind-hearted teacher and embarrassed by her seemingly uncaring parents.
As time goes on she struggles to keep her home life separate from her heavily curated school persona, and learns valuable lessons about not judging books by their covers, and the importance of authentic self-expression. Bringing the festival back down to earth after the surreal madness of Alienoid and Stellar, Lee's creation is a gentle, stripped-back and often painfully authentic coming-of-age story, anchored by a truly superb performance from its young star.
The above, of course, is just a thin slice of the many features and short films that made up the London Korean Film Festival's programme this year. Crime dramas, romances, films about filmmaking, groundbreaking queer documentaries – the list goes on. But one thing uniting many of these films is that they leave you with at least the tiniest kernel of hope, if not for the future then at least for humanity's ability to survive, create, laugh and love, no matter what comes next. (Except for Contorted because, let's be honest, you'd never survive that house.) And between the collective trauma of Itaewon, and the brutal cost-of-living crisis unfolding here in the UK, we could all use a little extra faith in humanity right now.
The post Strong women, dysfunctional families and a sentient car at the 2022 London Korean Film Festival appeared first on Little White Lies.
A well-curated selection of genres and themes made for a diverse and fascinating programme at this year's festival.
The post Strong women, dysfunctional families and a sentient car at the 2022 London Korean Film Festival appeared first on Little White Lies. […]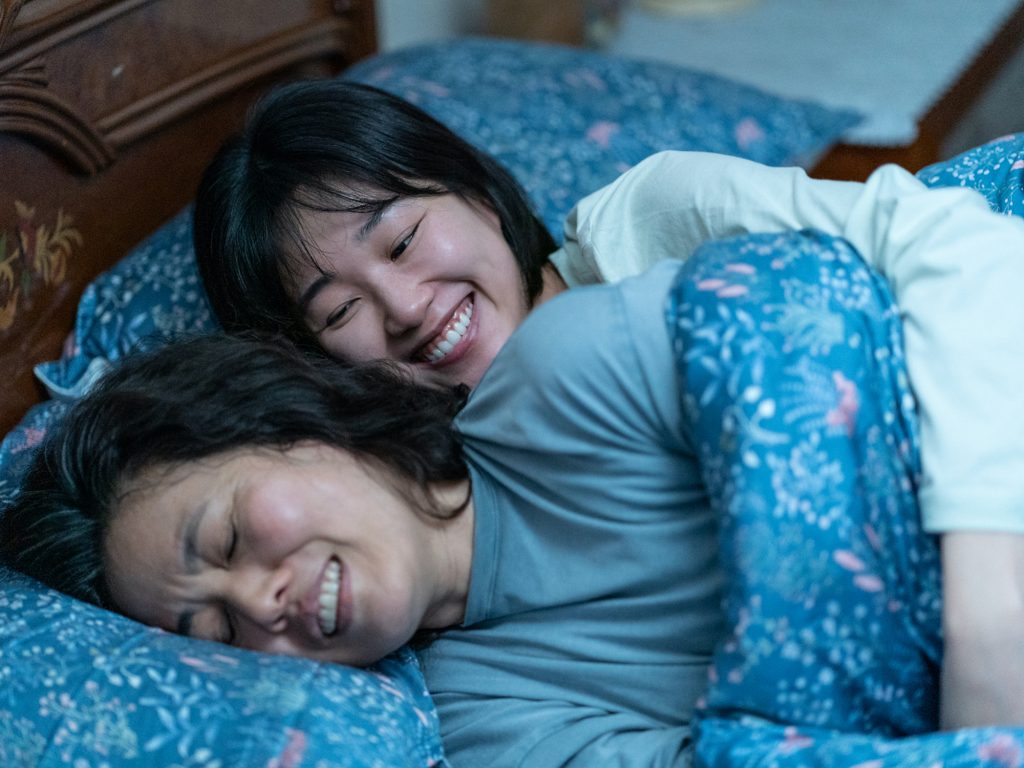 Read More