Sope Dìrísù: 'Fear is a very difficult sensation to replicate'086b48254185839d55d347a27a743bb5
You'll have probably seen the actor Sope Dìrísù in something, as he's cropped up here, there and everywhere across the last decade. His extraordinary turn as Bol, an African refugee whose life gets even worse when he reaches a safehouse in the UK, is at the heart of the Sundance-lauded horror feature, His House, which is released on Netflix on 23 October.
LWLies: Has it been a hectic decade for you? And if so, has it been pleasurably hectic?
Dìrísù: I don't know, I haven't had anything to compare it to, because I'm the only person in my family who's in the industry, so I don't have anyone close to me that I can look up to. I've made a lot of friends, but I wouldn't be able to tell you if it was particularly busy. I know that coming into it, everyone makes a big hoo-ha about how you're probably not going to work forever and you're going to have to supplement your income, but I've been really blessed in being able to basically go from job to job. There have definitely been gaps and you do get worried that you're never gonna work again, but I've never felt overwhelmed by the amount of work that I'm doing.
Do you recall the first time you ever acted in public? What was it and who did you play?
The first time that I was supposed to act in public, and I got all the way to dress rehearsals, was meant to be as the star in the Nativity play at school.
When you say star do you mean a star or the star?
I mean literally the star that guided the three wise men to the manger. I was just supposed to stand up in the hall with a foil star in a hula-hoop, and then walk across the stage. But I got appendicitis so I couldn't do it. I think my first memory of performing would definitely still be a school play. I played like one of the ensemble in The Wizard of Oz. That's when I must have been 12. But I suppose I really only got into acting in the first instance because I got into a new school, and I didn't really have any friends there and it was a way of sort of socialising. I was just going to throw myself into as many extra-curricular activities as possible. And acting was the one that stuck.
Were you aware how scary His House was going to be when you were making it?
Sometimes when you're in it, you can't really see the wood for the trees. Because I feel the same thing about horror films. The last thriller that scared me was What Lies Beneath, the Harrison Ford film. The only reason it scared me is because I was like ten when I watched and I wasn't able to go to the toilet or the bathroom without parental supervision for about a week because I was worried that someone would be drowned in the bath when I got there. But I do struggle with horror films because I find some of the scares predictable, so it's really, really warming to hear that this film bangs in a different way.
With the PTSD aspect of your character, how did you go about building that traumatic history in your head?
I suppose in terms of creating a character, when you look at human beings or even your own life, everything that happened to you before today forms who you are. So say like really crassly if you've been hit by a car, the way you cross the road is massively different to someone who hasn't. I think that it wasn't too much to hold a lot of his experiences in his head, and as I was breaking down the script to be like, 'Yeah, but he's been through a very particular experience so how would that affect his response to the people around him.' The notes on my script were really thorough. Sometimes I couldn't see what the actual lines were.
Through Bol, we see many different shades of fear. He's kind of fearful in different extremes and for different things. Is fear a tough emotion to deal with as an actor?
I think fear is really hard because it's very difficult to predict how people are gonna respond when they're stressed or scared. When you're afraid, adrenaline floods your system. That's a very difficult sensation to replicate in an imagined circumstance. As an actor you're being like, 'Oh, I heard a noise in that corner,' I would just switch a light on or I would just go to sleep or I'd just leave the house – there are certain decisions that characters make that human beings outside of the situation would be like, 'I would never do that.' Which is why we're always screaming at the cinema screen, 'Don't go in there! Don't touch that!' I suppose there is a real headspace you need to get into in the character to justify a lot of the decisions. So I do think that channelling fear is difficult, for sure.
Did you have any contact with any real refugees or did you do any deep research?
I wouldn't have been too keen on getting people to relive their trauma for our art. There are a lot of published articles and accounts of people who have made crossings or people who were held in detention centres, and I think we relied more on that. I'd also done a short film a few years ago with the director Stuart Gatt called The Dead Sea and that was a similar story about a Nigerian couple who had been living in Libya and, once Gaddafi had been toppled, it became very hostile to foreign nationals so they needed to get out. The story focuses on them in a detention camp and, because of the specificity of that story, we'd done a lot of research, and I was able to draw on the research we'd done for that film on this film. I see this as almost a progression of that story.
The post Sope Dìrísù: 'Fear is a very difficult sensation to replicate' appeared first on Little White Lies.
A decade of hard graft across stage, screen and TV has resulted in a bone-rattling lead turn in political horror, His House.
The post Sope Dìrísù: 'Fear is a very difficult sensation to replicate' appeared first on Little White Lies. […]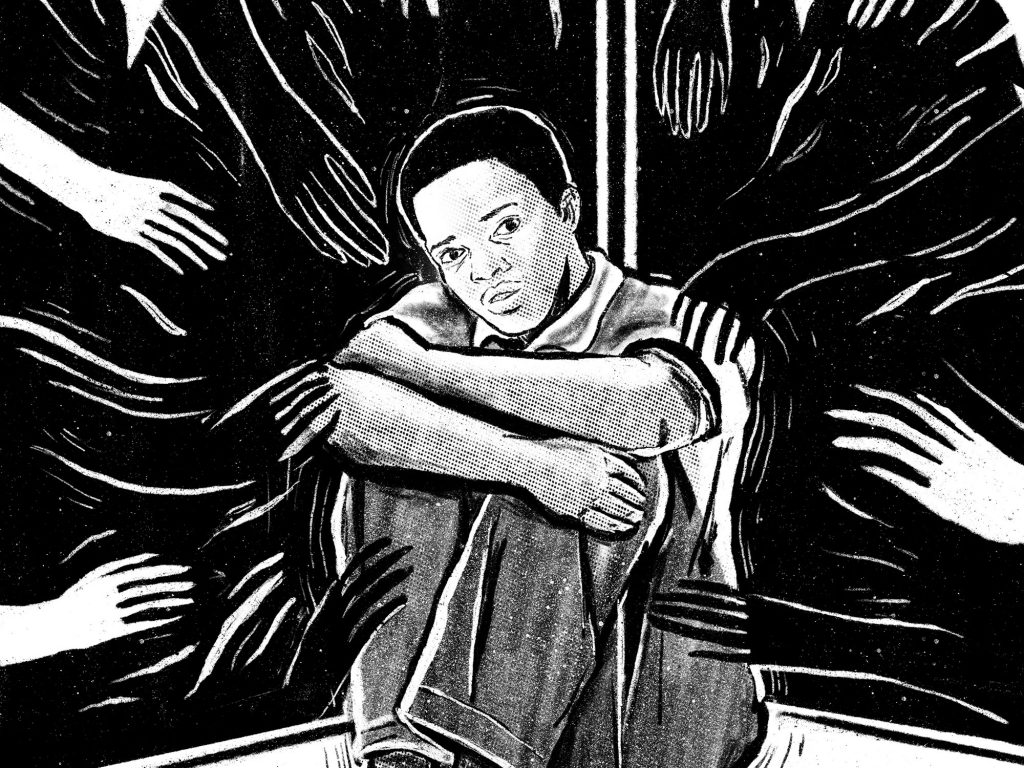 Read More