Pelé22ae3fd3093002ed269f0ff7eac9e5dc
No two ways about it, Pelé was a very fine footballer. If that comes across as sounding a little mealy-mouthed, it's entirely befitting of this understated documentary which – unusually for an authorised sporting biography – doesn't deal in reductive and essentially meaningless terms like 'GOAT'. Directors Ben Nicholas and David Tryhorn are not here to merely embellish their subject's bona fides.
Born Edson Arantes do Nascimento into a stable but impoverished family in the south of Brazil, Pelé's story is one defined by odds and stats. As a teenager he defied his low social standing by signing for Santos; by the time he hung up his boots in 1977, following a brief stint with New York Cosmos, he had racked up an astonishing 1279 goals, including over 600 for his boyhood club and 77 for the Brazilian men's national team. His career in numbers almost defies logic. But, of course, there is so much more to it than that.
Although the legitimacy of Pelé's goal-scoring record is fiercely debated (friendly matches shouldn't count, some argue), there is no denying that he shaped the beautiful game in a way that few others have. This is his real legacy, and it far outweighs the laundry list of individual honours he accrued. He may be the only person to have lifted the FIFA World Cup three times, but he also reinvented how football was played at the elite level, almost single-handed. The sheer force of his talent demanded it: defenders and forwards alike had to adapt just to keep pace with him.
Much of the archival footage featured in this film will be familiar to even the most casual football fan, but when placed in context it's immediately striking how modern Pelé's style of play was. At his peak he scored goals for fun and did things in the flood-lit white heat of sporting battle that most players wouldn't dare attempt on the training ground; the famous clip of him dummying Uruguayan goalkeeper Ladislao Mazurkiewicz at the 1970 World Cup before placing a shot agonisingly wide of the post is still astonishing for its elegance and audacity.
But enough about how great Pelé was on the pitch. We know this. Crucially, the film switches focus midway through to gauge his impact away from football. Pelé was already a national icon by the time the military dictatorship came to power in Brazil in 1964, but after the coup he came to represent something else, both to the ordinary working folk who idolised him and those who sought to exploit his popularity for their own political gain.
Parallels with another sporting colossus of the day, Muhammad Ali, are telling: since retiring Pelé has worked to eradicate leprosy and become a prominent UNICEF ambassador, but he was a conspicuously silent objector to Brazil's authoritarian leadership, going so far as to defend his inaction on the grounds that he was just a footballer and never wanted to be in the public eye. Not exactly the man of the people he is sometimes painted as, then.
There's a recurring motif in the film which sees Pelé (who, alongside former teammates and coaches, including Amarildo, Jairzinho and Zagallo, offers an in-person running commentary) drumming his hands on an old wooden shoe-shine box. The suggestion is that this is the same box he once carried around with him on the dusty streets of Bauru, when as a child he was forced to work to supplement his father's meagre income. It's a quaint image that epitomises the enduring, self-perpetuated image of Pelé as a benign, ineffectual folk hero rather well.
---
ANTICIPATION.

Sporting docu-profiles are 10-a-penny, but Pelé is a worthy subject.
3
ENJOYMENT.

But perhaps only in a strictly footballing sense.
3
IN RETROSPECT.


If you want to know more about a genuine great of the game, this is a good place to start.
3
---
Directed by



Ben Nicholas,

David Tryhorn

Starring



Pelé

The post Pelé appeared first on Little White Lies.
This authorised look at the life of the Brazilian icon reveals more about the man than the footballer.
The post Pelé appeared first on Little White Lies. […]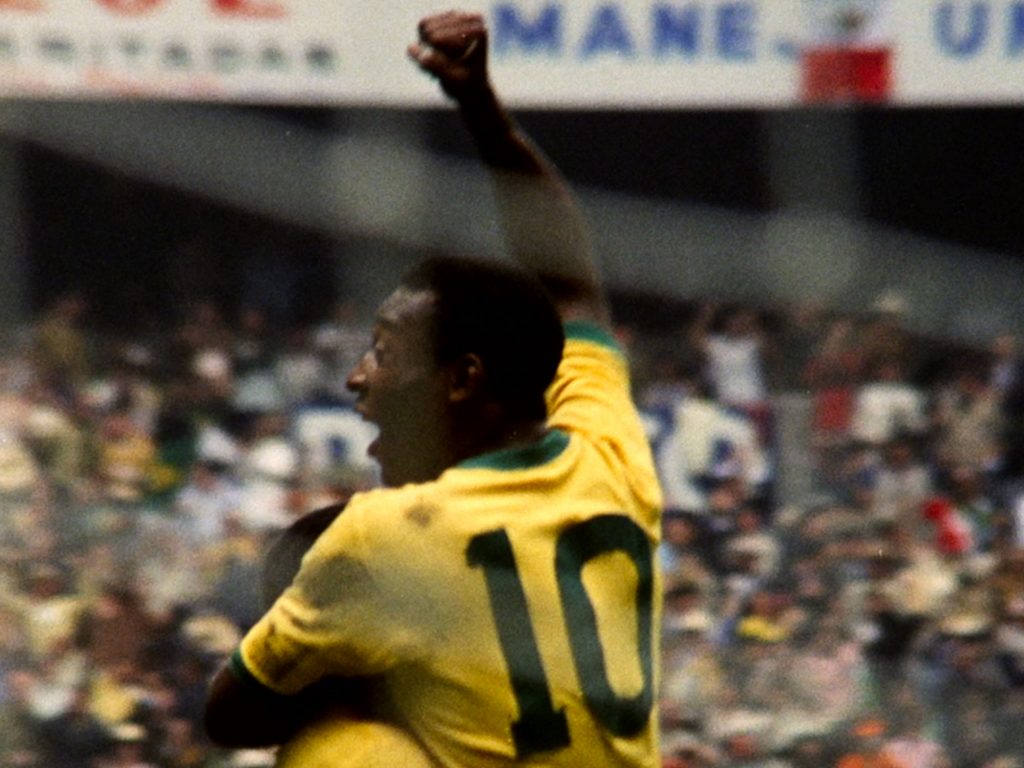 Read More