On the Home Fronte2be8a5b524029c41c84762c9ae82c0c
It's no secret that the housing marketplace has been hotter than ever during the pandemic. Record-low interest rates and limited inventory have homes moving from "for sale" to "sold" in no time. That's great news if you're listing your property, but a little trickier when you're looking for a new place to call home. But there's help out there and this list of Central Florida's leading agents, brokers and more are just the experts to help guide you to making your dreams a reality.
ATTORNEYS
David Barkett
Barkett Law
(407) 447-9407
BarkettLaw.com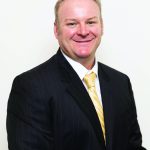 Barry Johnson
Miller Johnson Law
(407) 478-7950
MillerJohnsonLawGroup.com
Nishad Kahn
Nishad Kahn, P.L.
MORTGAGE LENDERS

Giomara Bell
Hallmark Home Mortgage
(407) 810-9444
HallmarkHomeMortgage.com
Jen Bruins

Hallmark Home Mortgage
(407) 810-9444
HallmarkHomeMortgage.com
Michael Dawson
Personal Mortgage Planners, Inc.
Leslie Heimer
American Liberty Mortgage
Debra Raho Holt
Ameris Bank
Theresa Lentini-Lopez
Home1st Lending
Gerard Martinez
Infinity Mortgage Group
Colleen Murphy
VIP Mortgage Group
Christian Rosado
VIP Mortgage Group
Gregory Whitworth
Infinity Mortgage Group
REAL ESTATE SALE
Bobby Baldo
EXP Realty Orlando
Julie Bettosini
Stockworth
Julie Bombardo
Corcoran Premier Realty
Leah Bonich
Kelly Price & Co.
(407) 490-0880
KellyPriceAndCompany.com/LeahBonich
Chocky Burks
Corcoran Premier Realty
Kathleen Carlson
Imagination Realty
Christy Clark-Weber
Southern Heritage Realty
(407) 925-4918
CentralFloridaHomesOnline.com
Daniel Coombs
Florida Real Estate & Land Co.
Carrie Courtney
Changing Latitudes
Chris Creegan
Creegan Group
Amanda Cuebas
Wemert Group Realty
Julie Dominguez
Sotheby's International Realty
Becki Douglas
Mainframe Real Estate
Dianne Duvall
Corcoran Group
Jessica Estrada
Keller Williams Advantage 3 Wolf Group
Heather Frazee
Fannie Hillman & Associates
Holly Galaraza
Wemert Group Realty
Drew Henner
Corcoran Premier Realty
Gail F. Higley
RE/MAX Properties SW
Danny Hilwa
Danny Hilwa, P.A.
Denise Lentine
Briggs Vance & Associates
Joe Lentine
Briggs Vance & Associates
Raymond Lopez
Keller Williams Advantage 2
Allyn Maycumber
Keller Williams Orlando
Padgett McCormick
Kelly Price & Co.
(407) 929-5604
KellyPriceAndCompany.com/PadgettMcCormick
Eve Metlis
Watson Realty
Michele Moon
Wemert Group Realty
Darrell Nunnelley
Vintage Realty Group
Jose Ole Mussenden
The Ole Group
Jesse Rottinghaus
Compass
Michael O'Shaughnessy
Michael O'Shaughnessy, Inc.
Goutam Pai
La Rosa Realty
Rich Palmano
Palmano Group
Sherri Palmer
EXP Realty in Florida
(407) 718-0412
SherriSellsFlorida.com
Cindy Parker
Premier Sotheby's International Realty
Jennifer Perez
Wemert Group Realty
Kathleen Perkins
RE/MAX Properties SW Inc.
Cindy Riggs
Wemert Group Realty
Carolina Sanchez
Wemert Group Realty
Gonzalo Senior
IRM-USA
(407) 903-0134
IRM-USA.com/Agent/Gonzalo-Senior
Brian Spain
Lakeside Realty
(407) 494-1444
IRFlorida.com
Cyndi Stein
Wemert Group Realty
Jeff Stewart
Weichert Hallmark
Denise Sullivan
Fannie Hillman & Associates
Debbie Tassell
Corcoran Premier Realty
Matt Tomaszewski
Corcoran Premier Realty
Lorraine Valdes
Bella Verde
Jenny Wemert
Wemert Group Realty
Cedrick Williams
Magnus Realty Group
Audra Wilks
Keller Williams Winter Park
Ryan Wolfe
Weichert Hallmark
TITLE SERVICES

Brandon Humes
Dominion Title Company
(407) 447-9407
DominionTC.com
Joe Lesley
Orlando Title Services
(407) 234-8093
OrlandoTitleServices.com
Trace White
Title One
Dana Williams
St. Lawrence Title
68 of Central Florida's Top Real Estate Professionals […]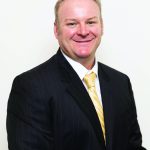 Read More