Lady Chatterley's Lover66e7d675618d22b7bc6bf9445e20723b
A successful adaptation of DH Lawrence's scandal-courting 1928 novel, 'Lady Chatterley's Lover' requires a subtle alchemy. On paper this tale of untrammelled libido triumphing over 20th century class barriers seems easily achievable. The novel's once-taboo nature – it was unpublished for three decades before being subject to a lengthy obscenity trial and bans around the world – has often worked against it, and adaptations of Lawrence's gripping drama often reduce it to bodice-ripping smut.
What distinguishes Laure de Clermont-Tonnerre's newest interpretation from its predecessors is its deft, mature understanding of what makes both Lady Chatterley and her lover tick. The novel is built on the sexual tension between Lady Chatterley – an unhappy, newly-wed wife of a baronet – and Oliver Mellors, the rugged gamekeeper who stalks her husband's isolated country estate.
De Clermont-Tonnerre has found two excellent actors to ensure that the sexual tension is as taut as possible, even though it gradually slackens over the film's two-hour shy runtime. Jack O'Connell hasn't been given a role as meaty as this since Yann Demange's 2014 film '71 and he makes for a note-perfect Mellors. He is both physically and emotionally convincing, conveying the man's intellectual curiosity and virility without ever descending into caricature. The same can't be applied to his woodland cottage, which comes off more as a rustic Airbnb than a functioning gamekeeper's residence.
In their first starring role after a Golden Globe-winning, turn as Princess Di in Netflix' behemoth, The Crown, Emma Corrin makes for a compelling lead – indeed, on this evidence they have cemented their status as a complete star. Corrin's screen roles to date have all been 20th century heterosexual women in dysfunctional marriages, and this is perhaps their most nuanced performance to date. By homing in on the humanity of Lady Chatterley, referred to here as Connie, and transcending the stuffiness of the period setting, Corrin breathes new life into the character. Connie is a modern woman, and this is achieved without David Magee's script succumbing to the desire to awkwardly transpose contemporary feminist ideals onto her.
If the film falls short in any area, it's in its failure to fully embrace the novel's deeper themes. The surge of industrialisation plays a key role in differentiating Lord and Lady Chatterley, him being rapt by technological advances and her being enamoured with the beauty of nature. The director pays lip service to these ideas without ever engaging with them as key components to Lawrence's narrative.
And not to put too fine a point on it, but the sex is incredible. Cinema has been deprived of eroticism recently, on-screen sex has become a depressing rarity, and Lady Chatterley's Lover is restorative. It's graphic; it's sensual; it's incessant; it's everything Lawrence wrote it to be. Two actors going at it committedly on screen shouldn't feel this unusual, but this refreshing film understands that, to quote Eyes Wide Shut, there's something very important that we need to do as soon as possible.
Little White Lies is committed to championing great movies and the talented people who make them.
By becoming a member you can support our independent journalism and receive exclusive essays, prints, monthly film recommendations and more.
---
ANTICIPATION.

An interesting combo of director, stars and source material. Could go either way.
4
ENJOYMENT.

Sex in film is back, baby.
4
IN RETROSPECT.


One of the year's best/ horniest period dramas.
4
---
Directed by



Laure de Clermont-Tonnerre

Starring



Emma Corrin,

Jack O'Connell,

Joely Richardson

The post Lady Chatterley's Lover appeared first on Little White Lies.
A lonely newlywed embarks on a clandestine affair with her gamekeeper in Laure de Clermont-Tonnerre's adaptation of the classic DH Lawrence novel.
The post Lady Chatterley's Lover appeared first on Little White Lies. […]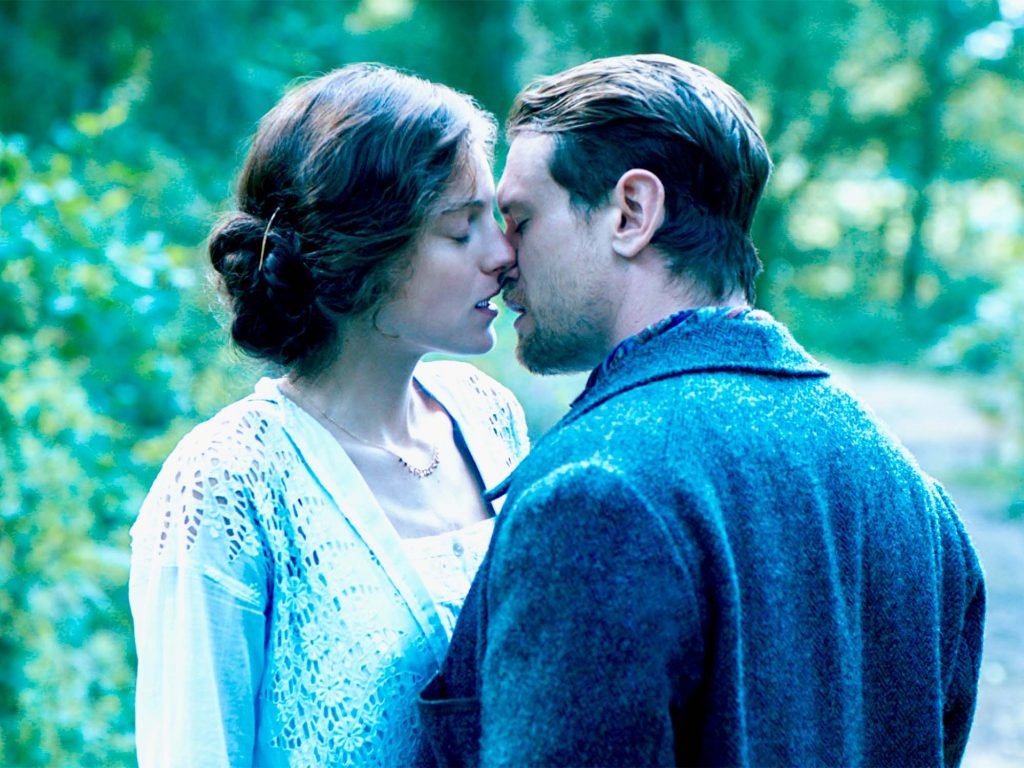 Read More