Jumanji: The Next Level68014efc761e9e1d8ae2265b78ee4bb1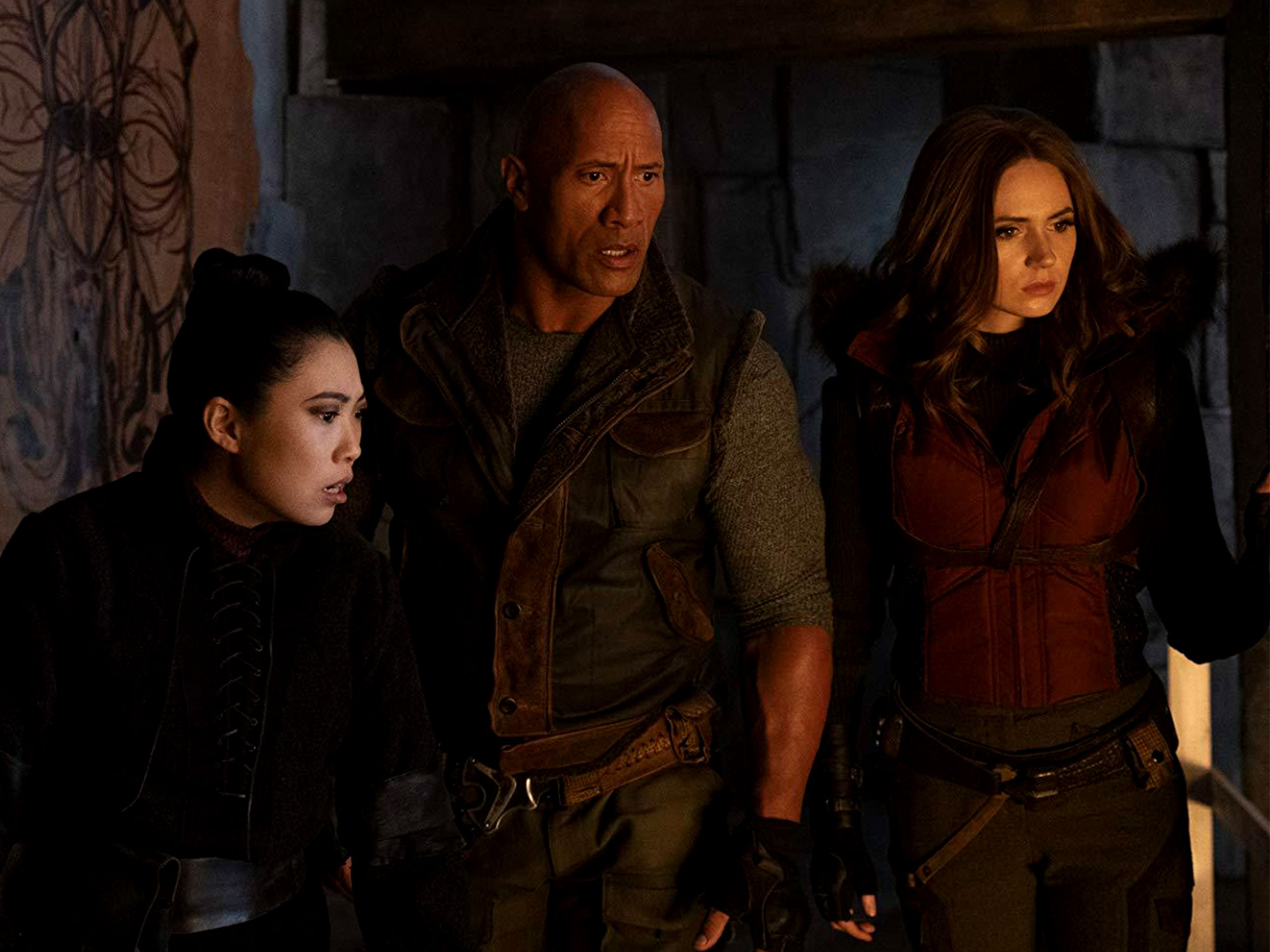 It's Awkwafina's world, we're just living in it. After stealing the show in Ocean's 8 and Crazy Rich Asians in 2018, this year saw her become a global sensation thanks to her star turn in Lulu Wang's moving portrait of a Chinese-American family in the flux, The Farewell. As such, it's a pleasant surprise when she pops up mid-way through this lacklustre Jumanji reboot-sequel (bootquel?) – until it becomes apparent the film has absolutely no idea what to do with her.
This is a recurring problem in glossy, star-filled reboots/sheboots/sequels/threequels: front-loaded with so much talent, it's a scramble to give everyone enough to do. As was the case in Jumanji: Welcome to the Jungle, Dwayne Johnson and Kevin Hart take the lion's share of the action again, while Karen Gillan is reduced to doing exactly the same thing as before (playing a sexy dancy fighty lady) and Jack Black reprises his role as a grown man impersonating a teenage girl.
A couple of years after the events of the previous film, the four friends initially sucked into the Jumanji video game must return to rescue one of their own – but the twist this time is that they're unwittingly accompanied by geriatric curmudgeon Eddie (Danny DeVito) and his droning frenemy Milo (Danny Glover). As is the nature of Jumanji, once inside the game, the characters become avatars, which means Dwayne Johnson adopts the vocal and physical ticks of DeVito, and Hart of Glover.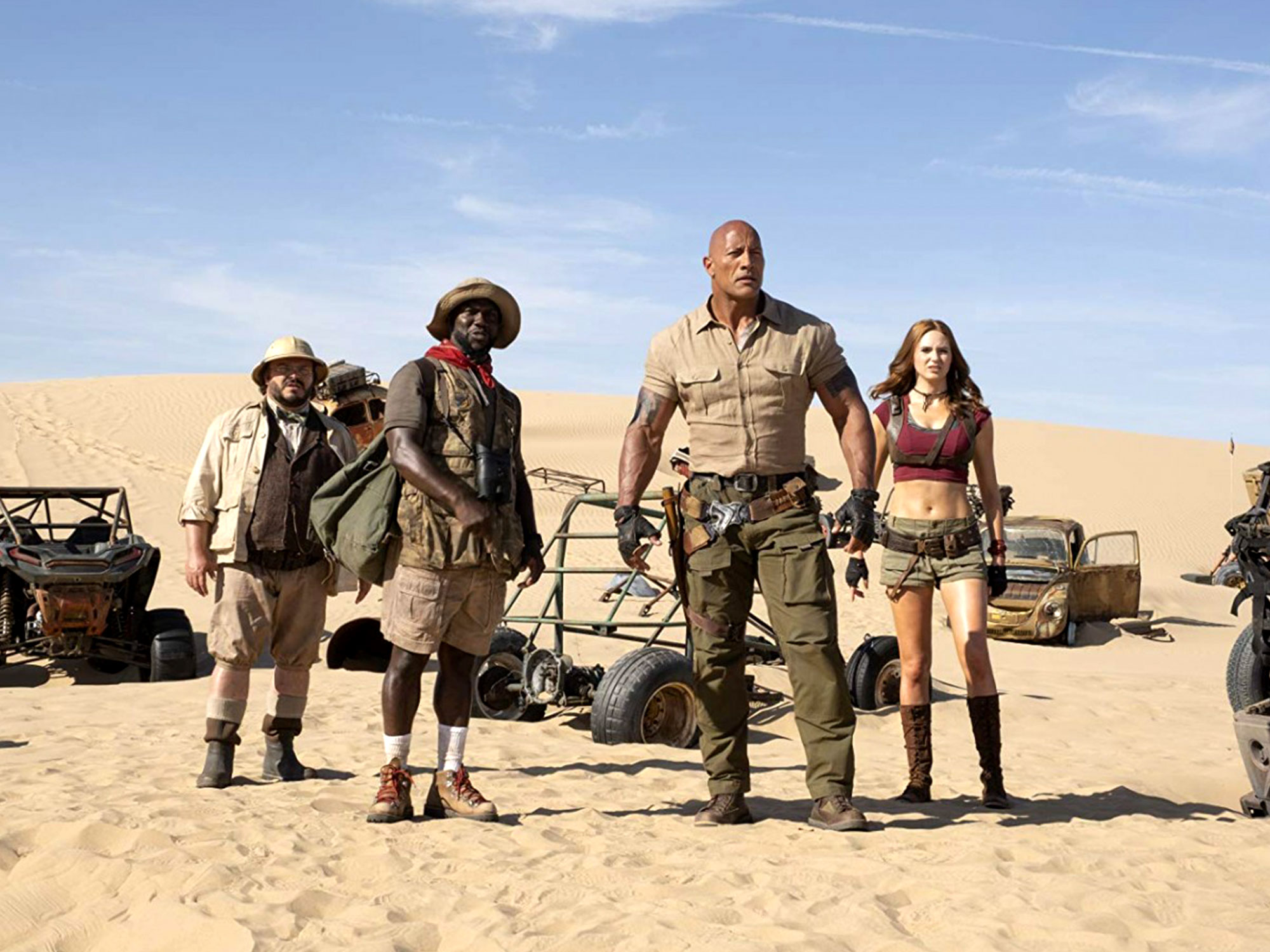 Johnson and Hart's impersonations of two Hollywood icons are genuinely entertaining, although the decision to have Jack Black mimic an African-American character early in the film feels misguided. So too do the jokes about horse penises and eunuchs. Parents, good luck explaining those to your kids.
There's a generic message about the power of friendship swirling around, but much like Rory McCann's barely-there villain Jurgen the Brutal, it seems to come as an afterthought, lazily slapped on in a half-hearted attempt at giving deeper meaning to the slapstick antics which barely make sense within the dream logic of a fantasy film.
If Hollywood is going to insist on recycling old properties (see you soon, Ghostbusters and Die Hard!), the least they could do is try to make it interesting for audiences.
The post Jumanji: The Next Level appeared first on Little White Lies.
The gang gets a sequel… Danny DeVito and Awkwafina join the cast of this glossy fantasy adventure.
The post Jumanji: The Next Level appeared first on Little White Lies. […]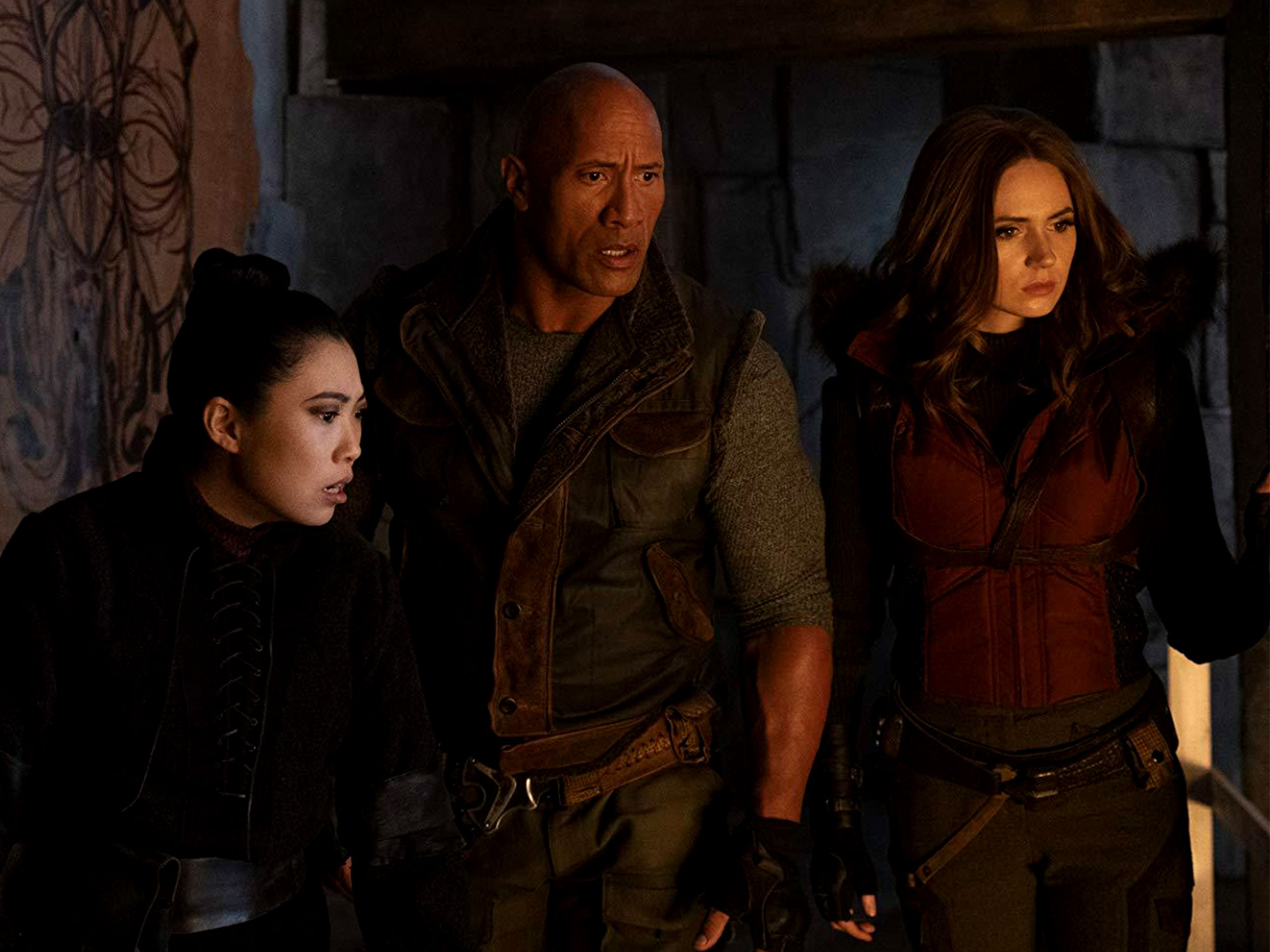 Read More