His House391c0f03b7265898e956c1fbdd5cf06e
Bol Majur (Sope Dìrísù) walks, zombie-like with exhaustion, carrying his little girl Nyagak (Malaika Wakoli-Abigaba) down a dusty road in war-torn South Sudan. Then Bol, his wife Rial (Wunmi Mosaku) and Nyagak cram onto the back of a pick-up truck ("I'll protect you," Rial promises the girl). Last we see, the three aboard an overcrowded boat making the night crossing, until there is a bang, and suddenly everyone is in the water, including a terrified Nyagak, separated from the others and desperate to be saved.
Opening writer/director Remi Weekes' feature debut His House, this impressionistic sequence of events – an economic sketch of refugees' wrenching experiences – might appear as a flashback, but will turn out to be a nightmare which has Bol screaming in his sleep. It is a year since he and Rial lost Nyagak to the sea, and the asylum seekers are now moving into their assigned residence on a noisy council estate somewhere in England.
That opening nightmare shows that Bol and Rial are still very much haunted by the trauma of their recent past – and soon their abiding loss and guilt and terror will assume the form of a 'night witch' (Javier Botet) which has followed them from Africa, along with an army of ghosts. Now, as they try to build themselves a new home, they find the spaces in its walls already occupied by manifestations of their most harrowing memories.
Where Bol initially tries to deny the very existence of the witch, and then attempts a violent confrontation, Rial forms a different relationship with it, rooted in dialogue and persuasion. After all, Rial and Bol are very different kinds of people: she bears the scarified markings of both the tribes at war in her country, as signs of adaptive compromise, and is quite capable of maintaining simultaneous allegiances to her old culture and the new one in which she finds herself; whereas he wants to forget his past entirely, and is quick to assimilate to his new environment by adopting local fashions and customs.
His House is an exceedingly well-told ghost story that comes with a particularly intense brand of haunting, as aggressive shape-shifting spirits do far more than merely go bump in the night, and as the dirty interiors of the house – which Bol slowly dismantles in his efforts to corner his conscience – readily transform into liquid expanses of guilt or primal African scenes.
Yet at the same time this is an urgent allegory, as the Majurs' domestic disturbances crystallise the dislocations – all at once spatial, psychological and cultural – that form part of the furniture for those who have been forced to go far from home and to be 'reborn' in a new land.
With the sort of emotional intelligence not seen since Jennifer Kent's 2014 film The Babadook, Weekes shows the spectres of the past not being dispelled so much as ultimately accommodated in this new home, as our two traumatised travellers learn to make their peace with a past that is here to stay. Along with Romola Garai's Amulet, also from 2020, His House forms a new, highly topical subgenre of British horror films focused sympathetically on refugees and the histories of hurt that are imported with them.
---
ANTICIPATION.

Love Weekes' short film Tickle Monster.
4
ENJOYMENT.

Creepy and disorienting haunted house film. Superlative horror.
5
IN RETROSPECT.


The trauma of survival, guilt and exile.
5
---
Directed by



Remi Weekes

Starring



Ṣọpẹ Dìrísù,

Matt Smith,

Wunmi Mosaku

The post His House appeared first on Little White Lies.
Generational trauma and a fear of the unknown power Remi Weekes' bone-chilling haunted house horror.
The post His House appeared first on Little White Lies. […]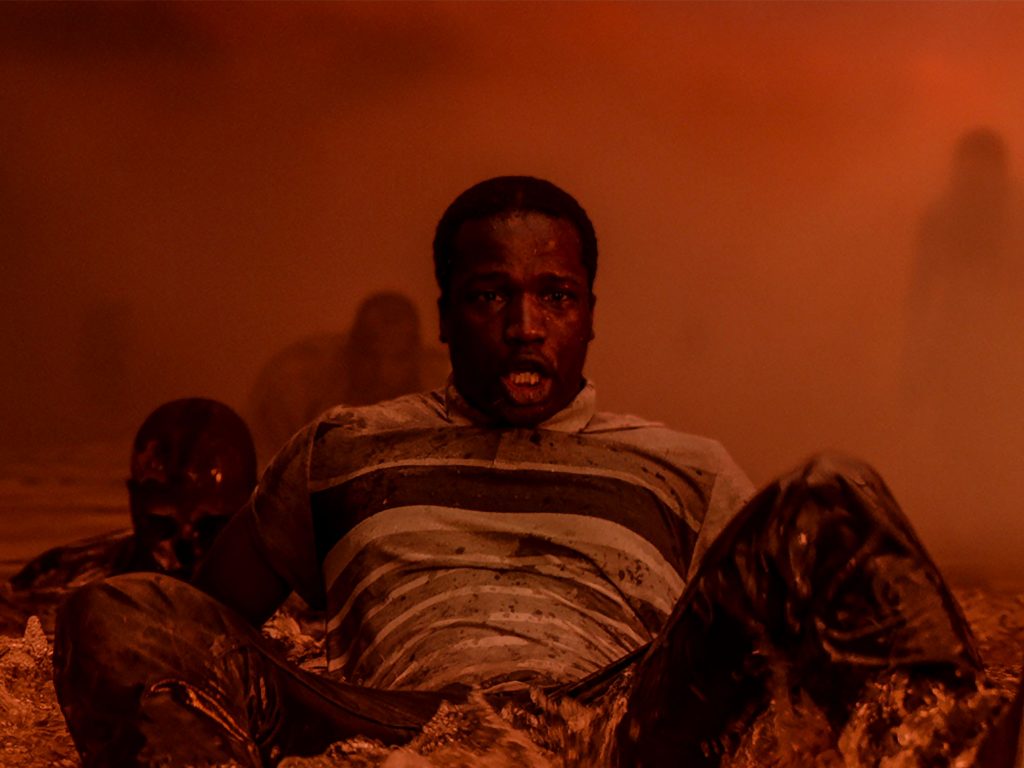 Read More