Glass Onion: A Knives Out Mystery086b48254185839d55d347a27a743bb5
There was a time when being called a "disruptor" was not a nice thing. If you talked too much in class, played your music too loud, or drunkenly tipped over cows while they slept, this was old school disruption of the unequivocally malign variety. Around the turn of the millennium, the term evolved into a beloved corporate buzzword and its core definition changed. Suddenly, it was no longer about simply making other people uncomfortable, it was about harnessing discomfort as a weapon, and shaking people out of stale habits – whether they liked it or not. Disruption became about enforced change, and was not only beneficial, but apparently a vital tenet in the apparatus of capitalism.
Yet, if we look back at the modern "disruptor" personalities – you all know who they are, the windbag political populists; the tech scions playing hacky sack; the say-anything-for-a-dollar media personalities – it's clear that their creed was hollow, their intentions were (still) malign, and the only thing they were selling was home-brewed snake oil (or, in this case, rhino horn sex pills) packaged up in a fancy bottle. Glass Onion: A Knives Out Mystery, the sixth feature film by Rian Johnson, offers a clear-eyed and devastating take-down of vapid modern disruptor culture, taking dead-aim at the perpetrators, but also making sure that the blindly-subservient acolytes receive a dressing down too.
As an extension of this thesis, Johnson also runs with the idea that every sane person on the planet is clutching a smoking revolver when it comes to the question of who would murder a celebrity tech billionaire… if the opportunity arose. It was perhaps David Fincher's 2008 film chronicling the inception of Facebook, The Social Network, which acted as the first toppling domino in cinema's subsequent obsession with writing overconfident, independently wealthy oiks with this yen for "disruption" as a modern and relatable breed of Bond villain. That they tend to sit outside (or, in most cases, openly reject) the precepts of the conventional political spectrum offers a narratively handy form of equal opportunities loathing.
The film picks up on the continuing adventures of the world's foremost gentleman sleuth, Benoit Blanc (Daniel Craig), a dapper Southern dandy first seen in 2019's delicious Knives Out. It is a film which is very much at home within the Johnson cinematic corpus, as it descends from a template the director initially wrought for his thundering, and possibly still underrated 2005 debut, Brick. It offers a showcase for the idea that plot is a puzzle that the writer must solve in order for the director's work to make sense. Glass Onion adopts the sturdy structural underpinnings of the Agatha Christie-like whodunit, and presents them with an ingenious mix of postmodern irony and bona fide awe.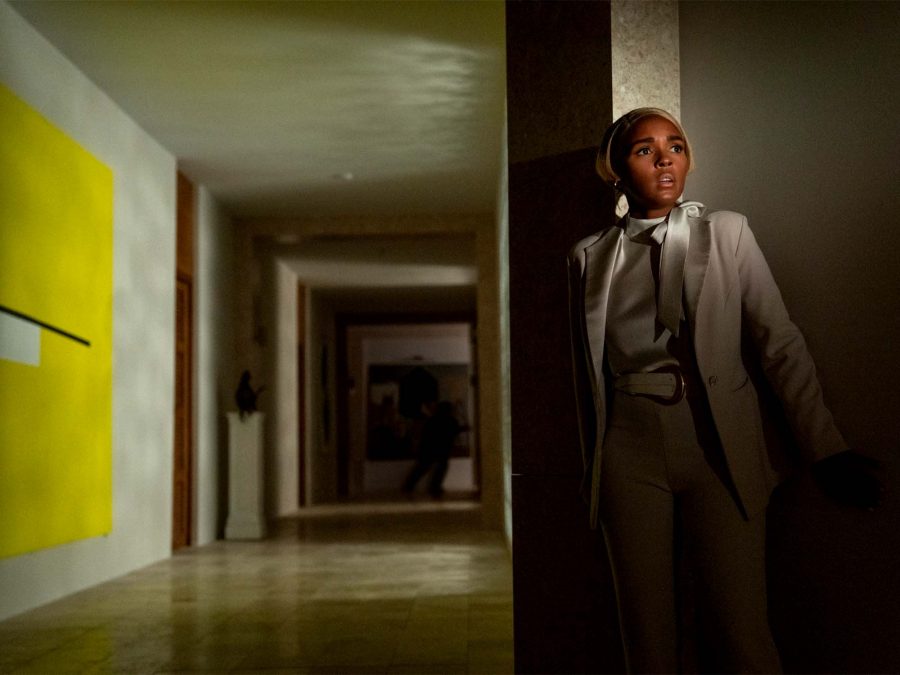 One touchstone here is the 1973 Herbert Ross film, The Last of Sheila, co-written by Anthony Perkins and Stephen Sondheim, which introduces the Matryoshka doll-like idea of the murder mystery party that itself nests inside a murder mystery. Glass Onion's blend of acerbic wit and deathly thrills see its bloodline traced back to the WS Van Dyke's 1934 screwball, The Thin Man, and the horrendously droll Nick and Nora detective cycle.
There are various allusions to Jacques Tati, from Blanc's pointy bucket hat to his various stressful interactions with modern technology. Finally, there's Guy Hamilton's 1982 adaptation of Christie's 'Evil Under the Sun', in which Peter Ustinov's Hercule Poirot sports an array of natty fits on an unnamed holiday island in the Adriatic, and there's even the mechanism of a loud alarm noise (here a cannon shot, in Glass Onion an ear-splitting 'bong!' composed by Philip Glass) to help Blanc set his investigations to the clock.
In the film, five friends receive an invitation to join Miles Bron (Edward Norton) on his private island for a weekend of boozy murder mystery high jinx. Bron is CEO of Alpha, a tech giant which appears to be modelled after Elon Musk's Tesla, in that no-one's quite sure exactly what it's famous for and how it makes money. With his ill-fitting tee and five-o-clock shadow, he self-consciously presents himself as a dishevelled utopian hippy. In a telling flashback, we see a young Miles dressed in exactly the same threads (red shirt, leather waistcoat, top-knot) as one of modern cinema's pre-eminent snake-oil salesmen, Tom Cruise's Frank TJ Mackey from Paul Thomas Anderson's 1999 film Magnolia, so we know who this guy is.
Party guests include Kathryn Hahn's Claire Debella, a plain-talking and "real" west coast senatorial candidate whose campaign is being financially underwritten by Bron. Then there's Kate Hudson's on-the-wain model/influencer Birdie Jay who specialises in unforced errors when it comes to making racial faux pas in public.
Dave Bautista, proving again to be the physical answer to the question, "What if The Rock was a really good actor?", moseys up as Duke Cody, an ex-streamer who has pivoted to servicing an adoring (but diminishing) legion of online alt-right followers. There's Leslie Odom Jr's. Lionel Toussaint, the melancholic science whizz powering Bron's dreams (which drop daily via fax). All of them have accepted the uncomfortable reality that they are Bron's push-around guys, and that his generous funding streams are the only thing keeping them going.
"With his ill-fitting tee and five-o-clock shadow, Miles Bron self-consciously presents himself as a dishevelled utopian hippy."
Finally comes the one fly in the ointment: Janelle Monáe's Andi Brand, the brains behind Bron who was ousted in a vicious legal manoeuvre by Mr Chill himself. Where Craig's Blanc brings home the comic intensity and effortlessly whips up the drama (and Craig is just phenomenally good), Monáe brings the film its beating heart, and she delivers her most nuanced and complex performance to date.
Her character is the only person with the guts to say no to the man who has everything, and everything includes a sprawling, Escher-like island complex modelled after a shuttered dive bar called Glass Onion in which the friends first met, which boasts an atrium festooned with paintings by all the great masters of history. He has a Degas' 'The Absinthe Drinker' hanging in his lavatory. He has world famous celebrities at his beck and call. One waits patiently on a video screen with her copy of 'Gravity's Rainbow' until she is called upon.
Taking the bait from Blanc in an early scene, Bron offers his own tawdry definition of "disruption" as ending in the total destruction of the system. Eliding the many twists, turns and inversions of Johnson's devilishly ingenious plot, the film ultimately ends on a live demonstration of Bron's jumbled ideological gambit.
All this begs the question, is Rian Johnson himself a disruptor? Here's a filmmaker that fuses modern ideas to antiquated narrative forms. A filmmaker who creates huge blockbuster films from original IP. A filmmaker who works within beloved existing IP and thrillingly makes the material his own. It's tempting to see Benoit Blanc as the closest thing Johnson has given us to an on-screen avatar: an avuncular brainiac trapped between worlds and traditions, but always coming out on top. What he and Blanc teach us is that, perhaps, a little disruption when enacted for the public good can go a long way.
Little White Lies is committed to championing great movies and the talented people who make them.
By becoming a member you can support our independent journalism and receive exclusive essays, prints, monthly film recommendations and more.
---
ANTICIPATION.

What could be more exciting than a sunny sojourn with Benoit Blanc?
5
ENJOYMENT.

Insane, off-the-chart levels of fun combined with oodles of prescient political commentary.
5
IN RETROSPECT.


When pop cinema is powered by ruthless intelligence, it's good for everyone.
5
---
Directed by



Rian Johnson

Starring



Daniel Craig,

Janelle Monáe,

Edward Norton

The post Glass Onion: A Knives Out Mystery appeared first on Little White Lies.
Benoit Blanc enters the canon of iconic movie characters with Rian Johnson's second foray into whodunit (nu-dunit?) territory
The post Glass Onion: A Knives Out Mystery appeared first on Little White Lies. […]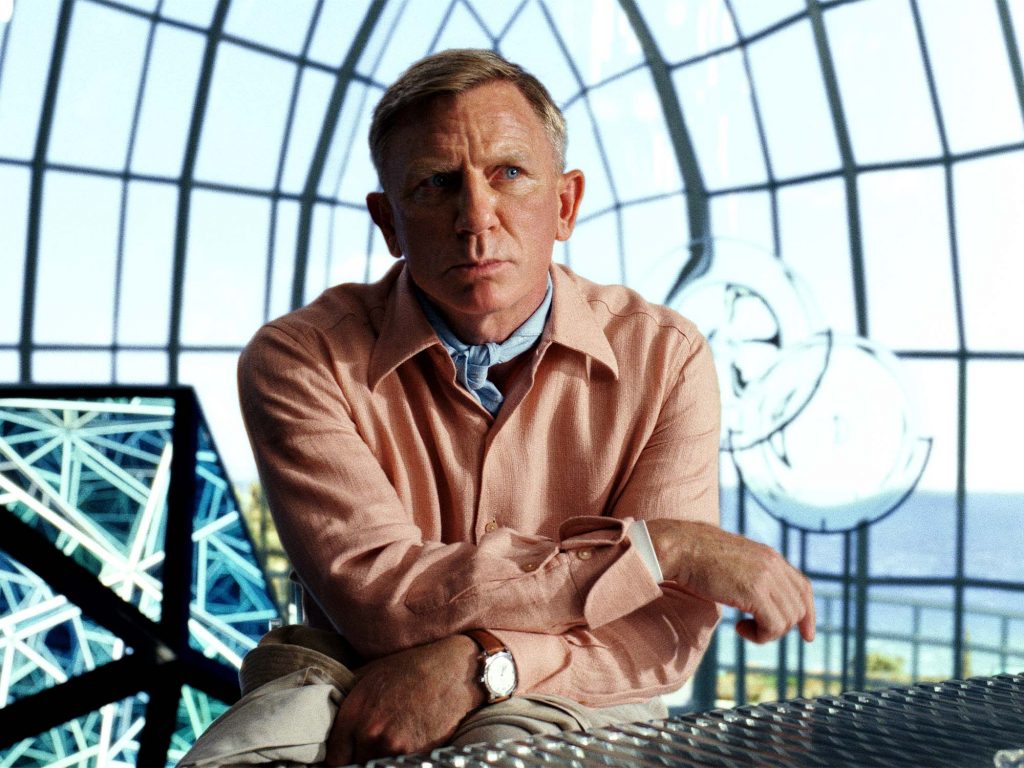 Read More