Gemini Man68014efc761e9e1d8ae2265b78ee4bb1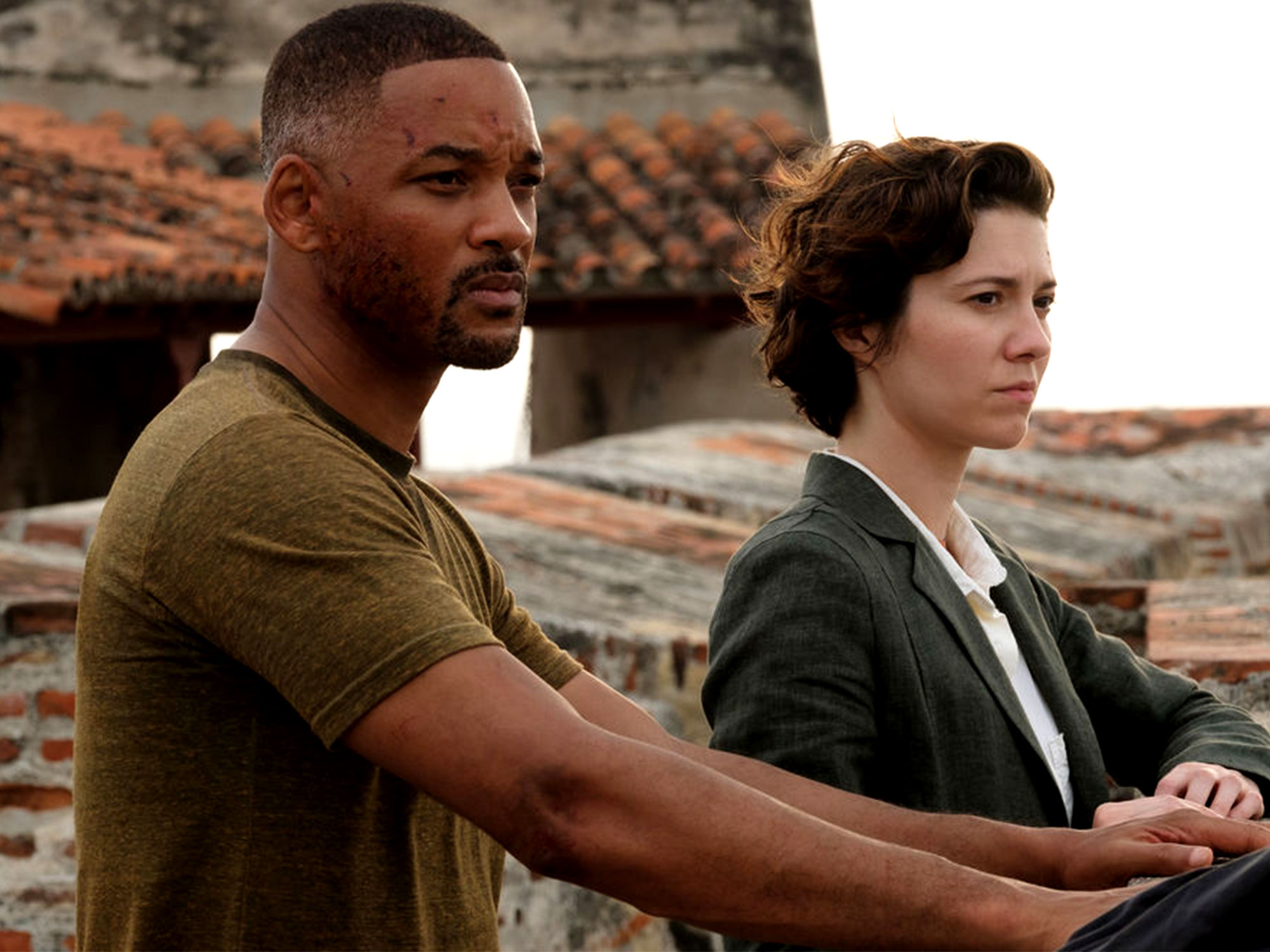 Amid the endless run of franchise blockbusters, it feels as though there's now a real appetite for solid, original action movies. Earlier this year Robert Rodriguez's Alita: Battle Angel – albeit adapted from a pre-existing Japanese manga – demonstrated as much, and even the pulpy thrills of big alligator movie Crawl were welcomed by viewers over the summer.
The autumn, however, belongs to Ang Lee and Will Smith: two movie legends who came up in the '90s, when Star Wars was all about Jar Jar Binks and superhero properties belonged to the likes of Tim Burton and Joel Schumacher. It's no surprise that their long-anticipated team-up, Gemini Man, was originally conceived in 1997 (with Tony Scott in line to direct), exuding an energy so unmistakably of that era it's a minor disappointment that Smith doesn't perform a rap over the end credits.
Much of the hype around the film centres on its delightfully straightforward premise: What if Will Smith, but there's two of him? Henry Brogan is an assassin with the government's DIA (Defensive Intelligence Agency) who's looking forward to retirement after some 20 years on the job. Naturally his plans to call it a day are put on hold when it transpires that his last assignment was ordered under false pretences, forcing him to go on the run from former boss Clayton Varris (Clive Owen, chewing his way through the scenery).
Aided by plucky young agent Danny Zakarweski (Mary Elizabeth Winstead) and old chum Baron (the always delightful Benedict Wong), Brogan soon comes to realise he's being hunted down by a younger version of himself, who will stop at nothing to destroy him. If you've ever wondered how Will Smith would have fared as the Terminator, here's your answer.
It's a surprisingly playful film, not taking its premise too seriously (though it's never quite clear if that's intentional or a by-product of a half-baked premise), and approaching the actual science of cloning with a jaunty sort of non-specific shrug. Smith, in his dual role, has to act alongside himself for much of the runtime – he's playing Will Smith at 53 and Will Smith at 23 – and manages to imbue both characters with their own personalities, physical tics and feelings. It's a delight to see Smith really sink his teeth into a role after a few barren years, particularly one that plays to both his dramatic and action strengths.
Given that no cinemas in the UK are equipped to show the film in its intended high frame rate (120 per second instead of the standard 24) and only a handful can show it at half that, it does feel like a bit of a nuisance on Lee's part to harness such an inaccessible technology. The result is slick action scenes with the precision of comic book panels (one highlight sees a motorcycle used as a weapon, another sees an explosion in slow motion that's a lot of fun to watch).
But the non-action scenes – that is to say, dialogue sequences shot in broad daylight – have the unfortunate effect of looking like daytime television, simultaneously extremely sharp and oddly smooth. You may recall the whole motion smoothing debacle around the time Mission: Impossible – Fallout was released on home video: that gives a good indication of what 60 fps looks like. Still, once you settle into the Gemini Man, it becomes fairly unobtrusive, and at least makes more sense in the context of an A-list action vehicle than it did in Lee's last film, Billy Lynn's Long Halftime Walk.
Though its plot never quite reaches the heights scaled by Rian Johnson's similarly-themed Looper, Gemini Man is a classic tale of good versus evil that fully embraces its silly science and exuberant lead. Lee is a director who constantly pushes himself to innovate and tell new stories, which is commendable in an age of apathy and homogeny. It's the kind of imaginative filmmaking we rarely get to see outside of a franchise like Mission: Impossible or Fast & Furious, and a great showcase for Smith's star power, which has yet to dim after 30 years on our screens.
The post Gemini Man appeared first on Little White Lies.
Will Smith goes mano-a-mano with his younger self in director Ang Lee's exhilarating action spectacle.
The post Gemini Man appeared first on Little White Lies. […]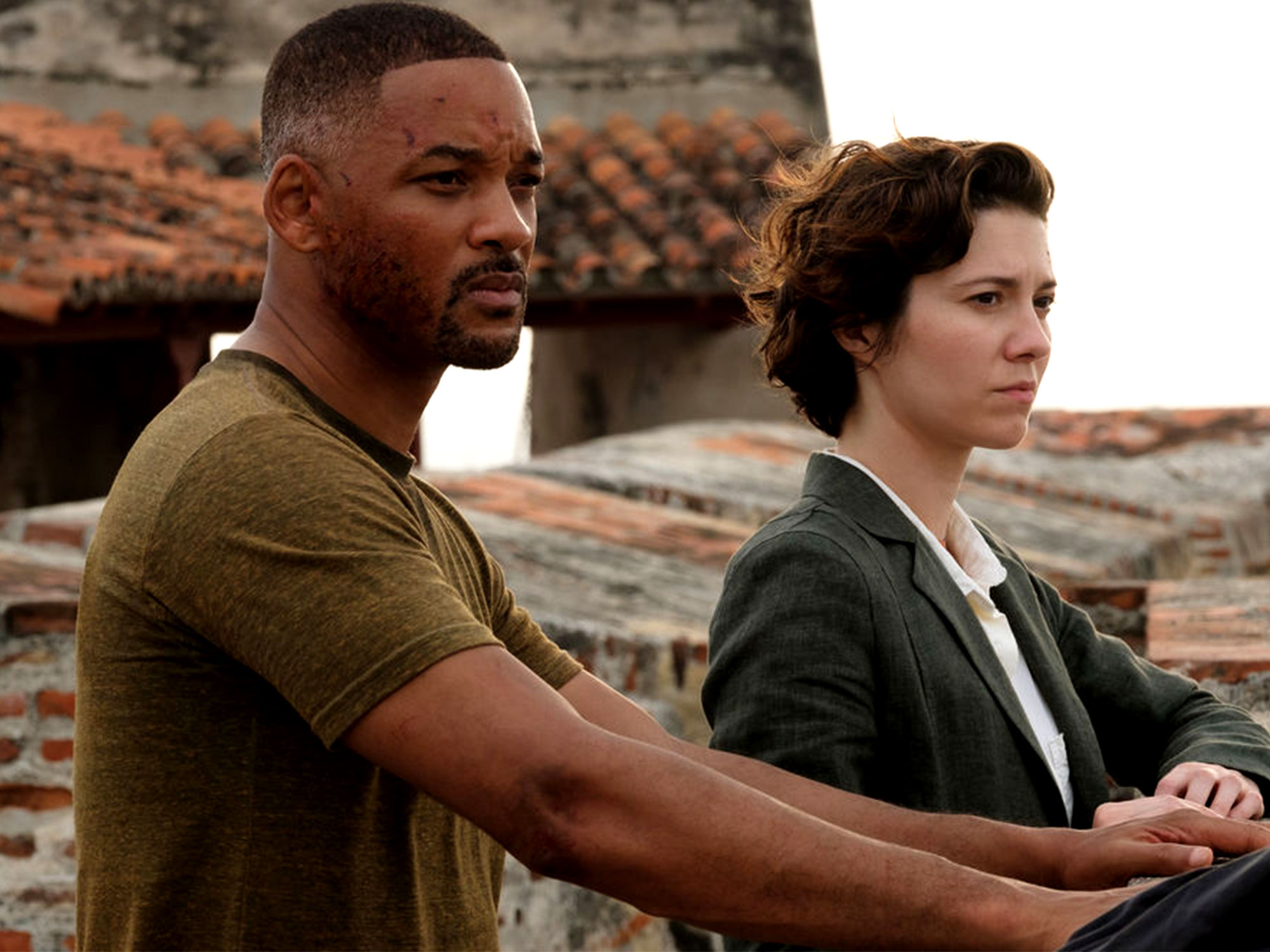 Read More