Funny Pages – first-look reviewb565bca5623ee9cf0045d7115c38cf4b
Few things stifle creativity like suburbia, and teenage cartoonist Robert (Daniel Zolghadri) can't stand it any longer. Eschewing his parents' expectations he go to college, he drops out of high school, moves out of his family home in Princeton, New Jersey, and rents a room in a grubby basement with two middle-aged men named Barry (Michael Townsend Wright) and Steven (Cleveland Thomas Jr).
For Robert, this unprecedented liberation brings him one step closer to artistic authenticity, and potentially to releasing his dream of becoming a professional cartoonist – something his teacher Mr. Katano (Stephen Adly Guirgis) whole-heartedly encourages. He works part-time at a local comic store, noodles around with his fellow cartoon enthusiast Miles (Miles Emanuel) and eventually crosses paths with belligerent fifty-something Wallace (Matthew Maher), who is less than enthusiastic about the prospect of having a teenage tagalong.
This might appear to be the set-up for a charming intergenerational buddy comedy, but Owen Kline's debut feature Funny Pages gleefully wrongfoots viewers in its exploration of artistic impulses and the relationship between craft and creativity. As Robert rejects his middle-class upbringing in favour of a grotty apartment in Trenton (which earned the dubious honour of 'Worst capital city to live in' in 2018) he seeks artistic inspiration from the oddballs he encounters both in his new home and new job inputting data for a local public defender.
The cartoons he creates about these people imply a sort of naive voyeurism for Robert, which may not be mean-spirited, but does seem to indicate a feeling of superiority, even as he professes to idolise Wallace once he realises the man used to work as a colour separator for a huge comic publisher. It's darkly amusing, then, that Wallace continually sees Robert as a thorn in his side (albeit an occasionally useful one) rather than being flattered by his interest, negating expectations that Funny Pages has any interest in a redemption arc.
Instead this coming-of-age narrative has some harsh realities in store for its adolescence protagonist, underscored with a sense of acute dread that something awful might befall the earnest but naive Robert at any moment. In its third act the film falters a little, tailing off rather than coming to a conclusion – this could be a result of first feature teething problems, as at a svelte 85 minutes Funny Pages verges on feeling unfinished.
Nevertheless Zolghadri is a compelling lead, striving for maturity and authenticity when the safety and comfort of his parents' house is but a short drive away. Surrounded by a cast of offbeat character actors (Safdie fans will recognise some returning faces) who inhabit their roles with a laudable gusto, Zolghadri is the lone beacon of calm amid a fraught tableau. The influence of the Safdie brothers – longtime friends and producers on the film through their Elara production company – is evident on Kline, who also brings on Sean Price Williams as cinematographer.
The film's grainy, handheld style might be a signature of the East Coast lo-fi scene which has emerged with the likes of the Safdies and Alex Ross Perry, but feels appropriate in a film about aesthetic scumminess and the grand cultural tradition of rich kids selling themselves as starving artists, something Kline (son of Phoebe Cates and Kevin Kline) probably has a few thoughts about.
Little White Lies is committed to championing great movies and the talented people who make them.
By becoming a member you can support our independent journalism and receive exclusive essays, prints, monthly film recommendations and more.
The post Funny Pages – first-look review appeared first on Little White Lies.
A teenage cartoonist searches for authenticity in writer/director Owen Kline's pleasingly grubby debut feature.
The post Funny Pages – first-look review appeared first on Little White Lies. […]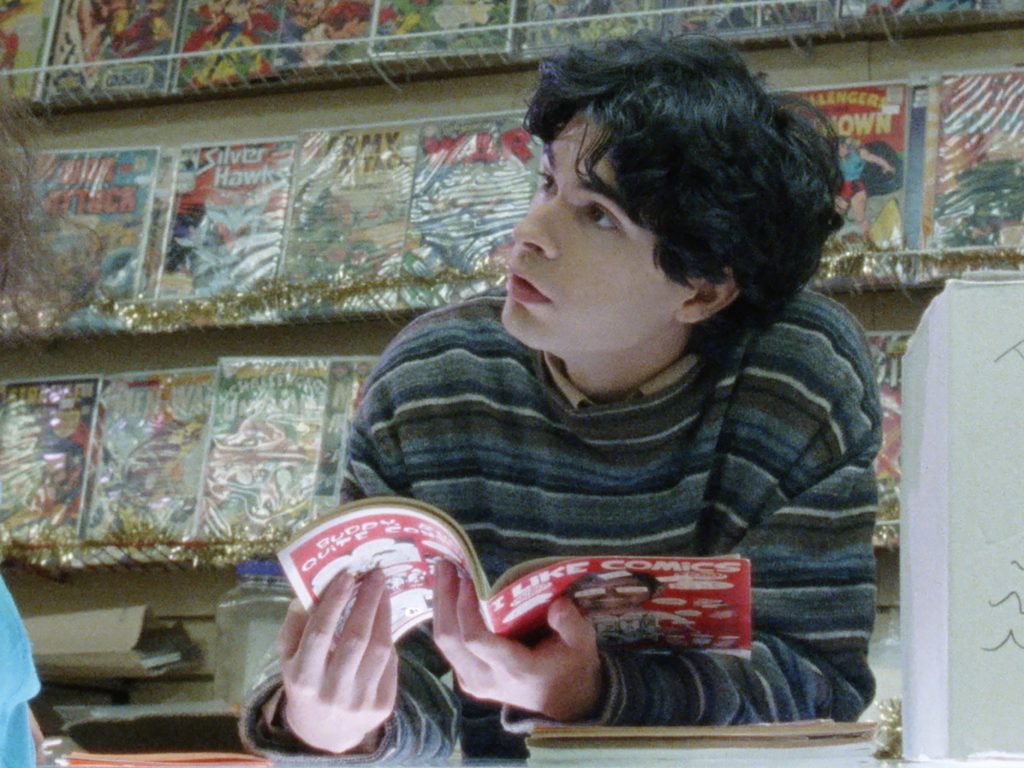 Read More