Filling the Voide2be8a5b524029c41c84762c9ae82c0c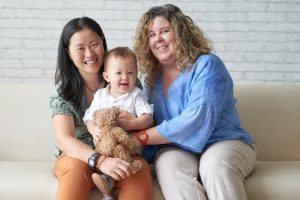 The long and arduous road to adopting a child can be a difficult one to navigate, full of twists and turns and cause for a range of emotions. But the process can be even more daunting for same-sex couples and other members of the LGBTQIA+ community, who often incur other obstacles that can further complicate matters.
Here in Central Florida, 26Health is an organization easing that burden and providing prospective parents with the opportunity to realize their dream of starting or growing their family through adoption. The mission of the nonprofit is to improve the mind-body-spirit health in the area's LGBTQIA and ally community, offering a primary care medical clinic, a patient care center, a behavioral health department, an onsite pharmacy, a medical spa and a further array of services. And with great pride, 26Health is also the state's first fully focused LGBTQIA+ adoption agency, helping to place children in loving homes where they can grow and realize their full potential.
"Of course, we are honored to help people of every background achieve the ability to have a family, but it is a special honor to help the LGBTQIA+ community, which has quite often been discriminated against," says Manny Carames, 26Health's director of behavioral health.
Krystal Trocki, adoption coordinator, adds that the support systems that 26Health offers extend to both the families who are adopting and the birth mothers, even after the process has been finalized.
"We want to be there, holding their hand, walking them through the process and making sure they are cared for. It's a very large decision they are making, not only for themselves, but for their child. And it can be really emotional," Trocki says.
And it would appear the work that the organization is doing has become more important than ever, as the number of same-sex couples who are deciding to adopt a child has grown exponentially in recent years. Carames attributes this to the fact that the LGTBQIA+ community has become more accepted within the general population.
"Now that [same-sex] marriage has become more accepted—if you talk to the young generations now, they want to get married and they want to have kids. … They would have never talked about that in the past, they would have laughed it off," he says.
And with the interest in adoption on the rise, 26Health has made a point to raise awareness for not only the infant children needing homes, but also the older children who too often become an afterthought. Having recently adopted a teenager along with his husband, this is something especially near and dear to Carames' heart.
"Some families think that they have to have a child from infancy stage because they want to imprint upon them or help develop them," says Carames. "But when children reach the ages of 9, 10, 11, it's very difficult for them to become adopted. And quite frankly, as my son has said, they give up on the system and they give up on their future.
"So, it is extremely rewarding to have one of these [older] children in your care and have them realize that they are in an environment where they're [loved]. It takes a little bit of time to realize that because trust is a huge issue for them, but once that barrier is breached, they excel."
Carames also points out that the journey of parenthood does not simply end when a child turns 18. Rather, you will go through new shared experiences like college, their relationships or perhaps becoming a grandparent. What's more, figures show that children who age out of the adoption system often wind up in the criminal justice system, so by adopting an older child, you can truly change the trajectory of their future.
"There is a possibility that our son would have ended up in the [criminal justice] system," says Carames. "Now, I'm pretty sure that's not going to happen. We've watched him go from having a 1.6 GPA to an almost 3.0 GPA in the span of a year and a half. And that's a result of him receiving support and love from our family."
And for those folks who may think that adoption is too much of an endeavor for them to handle and they don't feel like they could properly welcome a child into their home, Trocki and Carames point out there are still ways to make a difference. For instance, you may sponsor a child's birthday or provide other critical financial assistance that would go a long way.
All in all, 26Health looks to continue to raise awareness in the local community about its adoption services and the many ways it can help families form lasting bonds. And with its full lineup of ancillary services available and plans to expand offerings in the future, the organization has become the ultimate resource for families in Central Florida and across the state.
"It's really crucial to have that 360-degree level of care available to all these families and I believe that's what makes 26Health's adoption agency unique," Carames says.
26 Health
801 N. Magnolia Ave., Suite 402
Orlando
(321) 800-2922
With its inclusive adoption agency, 26Health helps the LGTBQIA+ community on the journey to creating a loving family.&nbs […]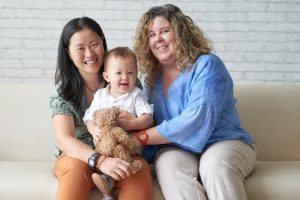 Read More