Female authenticity takes centre stage at Sheffield Doc/Fest 2021cf6455da992ff4d1d0dd482f1914f882
For better or for worse, film reflects the world we live in. The line-up at this year's Sheffield Doc/Fest has some serious wisdom to impart – regarding the treatment of elderly people, the subjugation of minorities and the chronic underfunding of female-led projects. Covering a range of subjects, from a star roller-skater to an ageing Pantomime Queen, and spanning a broad cross-section of communities, from New York's Lower East Side in the '70s to a spot between two overpasses in present-day North London, these films contain vivid and rigorous depictions of society.
Among other things, Guen Murroni's Stormskater asks the question: who is allowed to take up space? Her short, which features the astute and passionate roller skater Ishariah Johnson, otherwise known as 'Stormskater', tackles the ever-pressing issue of policing space and the ways in which non-white communities are restricted and oppressed. Murroni's astute sense of political reasoning is no doubt the result of her background in writing and activism. As a member of the direct action group 'Sisters Uncut' (who recently organised the vigil for Sarah Everard and the 'Kill the Bill' campaign), Murroni has helped reclaim social housing and advocate for a more egalitarian social structure.
Her work repeatedly concerns itself with issues of belonging, and locates its marginalised characters at the centre of their own spaces in positions of joy and power. Ishariah is a young Black woman whose self-assurance and sheer pleasure is an act of defiance in and of itself. Murroni's camera captures Ishariah as she glides and sweeps around her city – the unspoken trust between the two functioning as its own quiet form of protest.
As this year has shown, activism can take many different forms. Legendary New York filmmaker Beth B's latest venture, The War is Never Over, is ostensibly a film about the extraordinary life of artist Lydia Lunch. It is also an impassioned account of female agency and oppression, meted out in Beth's distinctive punk aesthetic and simmering with rage. Charting Lunch's ascent from precocious teenage provocateur to precocious sixtysomething provocateur, B's film is a vital examination of the ways in which women's bodies and self-expression have been historically subjugated.
If Stormskater is a shout of protest, then The War is Never Over is a sustained cry of frustration and anarchy. Both films attest to the importance of showing up and speaking out as women, not merely for the society we currently inhabit but for the one that will proceed us.
Though not directed by a woman, Lee Cooper's Maisie, a day-in-the-life portrait of Britain's oldest drag artiste, is nonetheless an ardent piece of protest – equal parts compassionate account of old age and incendiary commentary on the commodification and erasure of LGBT+ history. The film's protagonist is 86-year-old David Raven from Brighton, who potters cantankerously around his back garden and keeps his CD collection in an old shopping bag. He is also Maisie Trollette, aka the 'Queen of Brighton' – veteran performer, acerbic realist and one of the last vestiges of the British Pantomime Queen tradition.
The film explores the difficulty David has in reconciling the two sides of his persona, which a lifetime of prejudice, bigotry and shame have found to be at the very least incongruous, if not perverse. Falling somewhere between Priscilla Queen of the Desert and François Ozon's The New Girlfriend in its candid exploration of the realities of drag performance and the nuance of the LGBT+ experience, Cooper's film is one of this year's most powerful and prescient stories.
All three of these films pose important questions about race, identity, sexuality and self-expression. They also reveal the inherent biases still at large in the film industry. Both Murroni and B have spoken about their struggles with securing funding. The latter has almost 40 years of experience under her belt, yet still comes up against financial barriers. The same is true for Murroni, who posits that perhaps the documentary form is more accessible to women filmmakers because of its DIY nature and collaborative appeal. Perhaps unsurprisingly, Cooper had a similar experience when pitching the concept for Maisie.
It is inescapably evident that, even in 2021, those who hold the purse strings don't appear to value stories about the unglamorous, the overlooked, the haplessly human. Sheffield Doc/Fest is a shining exception to that rule. The festival has a long tradition of representing a wide slice of society through the medium of film, and this year's line-up is testament to that. The films mentioned here force us to look closer, to react with empathy, and to consider the multitudes that exist in us all.
For more info on this year's Sheffield Doc/Fest visit sheffdocfest.com
The post Female authenticity takes centre stage at Sheffield Doc/Fest 2021 appeared first on Little White Lies.
Three films at this year's festival combined female-centred stories with inspiring acts of protest.
The post Female authenticity takes centre stage at Sheffield Doc/Fest 2021 appeared first on Little White Lies. […]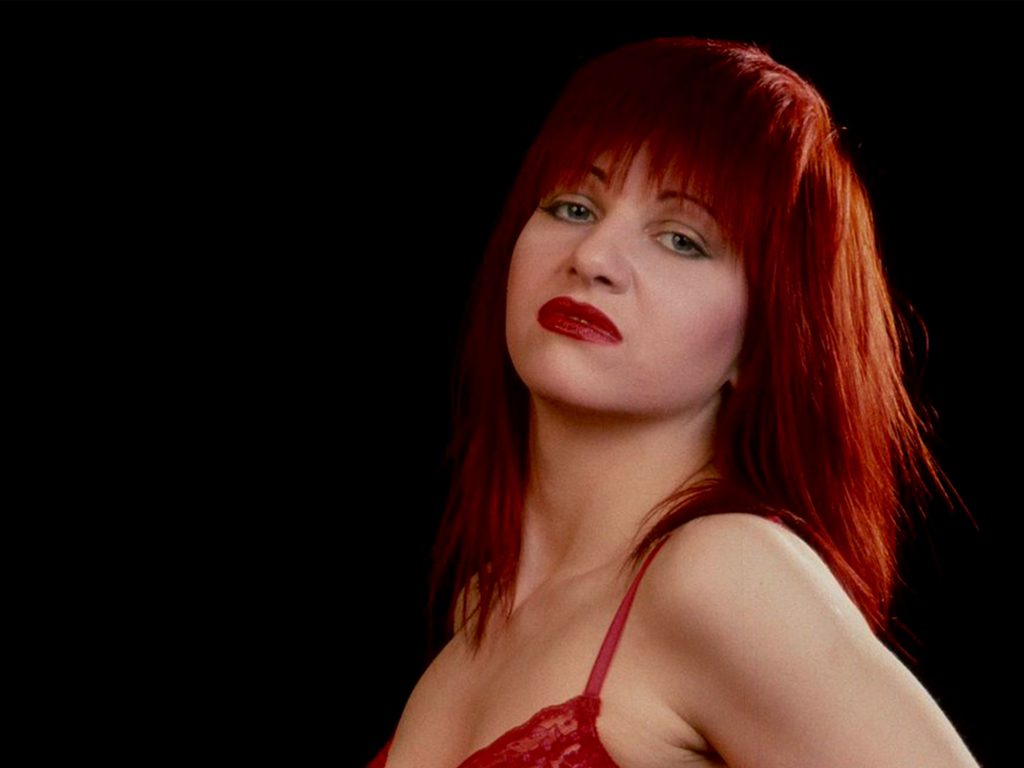 Read More