Empire of Light – first-look reviewc7acd18914e3bb76a4bfa74f9428ff66
Of the uncountable images gifted to the world by Jean-Luc Godard, the one that stands out as perhaps the most purely beautiful is the moment from Vivre Sa Vie when Anna Karina, her face lit by the glow of the screen, silently weeps as she watches The Passion of Joan of Arc. As the tears fall out of her dark-lined eyes and down her cheeks, we feel with her and through her, as she feels with and through Falconetti, a deep and eternal sadness which is transubstantiated into joy by the sheer miracle of its articulation, a peace that passeth all understanding.
The day I learned of Godard's death, I saw Sam Mendes' Empire of Light, during which Olivia Colman at one point sits in a movie theatre, haloed by the divine light of the projector beam, laughing and crying, allowing herself at last to truly experience her deepest pain and most hopeful bliss. As I watched this scene, I thought about what I would have for dinner.
Empire of Light is a character-driven romance set in and around a South Coast movie theatre – set there, one suspects, because Mendes hopes that if he makes us watch Colman cry like Godard made us watch Karina cry, he might trick us into thinking that anything we're feeling is real.
Colman plays Hillary, the duty manager at the Empire, on the Margate seafront. Hillary is the first to come and the last to leave, opening the box office and sweeping up the popcorn, then heading home to a quiet Christmas dinner alone. (Mendes loves to film depressed women in a clean, hushed, almost hallowed style, which is thankfully marginally more appropriate in Empire of Light than in the aftermath of Kate Winslet's fatal self-administered abortion in Revolutionary Road.) Hillary recites poetry, and lives for quick, desperate shags in the office of her married, apparently somewhat posh manager (Colin Firth). She never goes to the movies.
The time is 1980 and 1981, the era of two-tone ska – black and white together, as one of the younger theatre employees explains – as well as skinheads and Thatcher, as new theatre employee Stephen (Michael Ward) reminds Hilary (and the audience) during a hilariously compressed these-are-the-times rundown. Stephen is Black, the son of a Windrush nurse. Hilary is lonely, and middle-aged. Naturally, they develop a mutual attraction, bonding by taking care of a broken-winged bird. Subtle, that.
Their friendly romance is shadowed by their age difference, racial prejudice from the community at large (the same three skinheads who menace Stephen in multiple scenes), and Hillary's own demons, heavily foreshadowed early on. Colman, a warm and goofy actress who has taken the film world by storm with the revelation of her until recently latent gift for powerhouse emoting, goes further into roaring-virtuoso mode than the material can bear.
Hillary's second-act mental breakdown, with stormy moods giving way to lilting delusions and then streaked-makeup rants, verges dangerously close camp, especially when Mendes has the Chariots of Fire score playing underneath one of her manic monologues, for an extra ironic push.
The early Thatcher years, in a seaside town that they forgot to close down, is no one's idea of a nostalgia trip, but Empire of Light is, shot for shot, gorgeous, with Margate's prewar architecture and the production design's luxuriant poly-blend period textures photographed with almost tiresome burnishment by cheat-code cinematographer Roger Deakins. (How nice, at least, to see a film at this TIFF that isn't underlit to signify its weightiness.) The Empire itself is the most elaborately inauthentic period fantasy of all.
It's a movie palace, with red velvet curtain, plush seats and proscenium, brass rails and polished copper lobby fixtures. But it has two screens, as well as two more auditoria roped-off upstairs – evidently for decades, if the Red Shoes poster covered by cobwebs is any indication. What is happening here? Are we meant to believe that the Empire was actually Britain's first purpose-built multiplex, decades before the Point in Milton Keynes?
If a place like the Empire had twin screens in 1980 – as many large prewar theatres did by then – it would be because the interior had been carved up amidst an ongoing process of decline and disrepair, and would hardly resemble the intact Deco masterpiece of Empire of Light.
In fact, the Empire is actually the Grade II* listed Dreamland, on Marine Terrace, which hasn't regularly shown films for about 15 years. As Cinema Treasures helpfully informs us, Dreamland was twinned in 1973, with two cinemas installed in the former balcony of the 2,000-seat single-screen cinema; by the time Empire of Light takes place, the former stalls were being used as a bingo hall.
One of the most powerful things movies can do is to enlarge and retouch memories in the mind, to give them a grandeur that looms awesomely and lovingly over our lives. It's what Steven Spielberg does, with an archetypal gloss that's maybe cynical and definitely transcendently skilful, in The Fabelmans, and many other films before it.
But Empire of Light isn't about anyone's memories, not really. The most realistic touch in the entire film is the five-year-old Killer Elite poster in the Empire's lobby, which speaks to the shabby banality, only poetic in retrospect, of commercial cinema and escapist moviegoing in this time and place.
No one was romantic about celluloid when it was the default format for Hollywood product, with thousands of identical prints shipped out every week. Yet the Empire's projectionist, played by Toby Jones, has a priestly reverence for the stuff; he calls the projectors his "babies," and, in a voice husky with wonderment, explains persistence of vision to Stephen (like Burt Fabelman, except that the scene in Empire of Light has no grounding in character).
Movie-magazine photos are plastered all over his booth, and unloading reels of the new films from the van that brings them every week, he practically twinkles: "Precious cargo." No it's not, man. It's Private Benjamin.
Little White Lies is committed to championing great movies and the talented people who make them.
By becoming a member you can support our independent journalism and receive exclusive essays, prints, monthly film recommendations and more.
The post Empire of Light – first-look review appeared first on Little White Lies.
Olivia Colman channels her inner Anna Karina in director Sam Mendes' mawkish ode to the magic of the movies.
The post Empire of Light – first-look review appeared first on Little White Lies. […]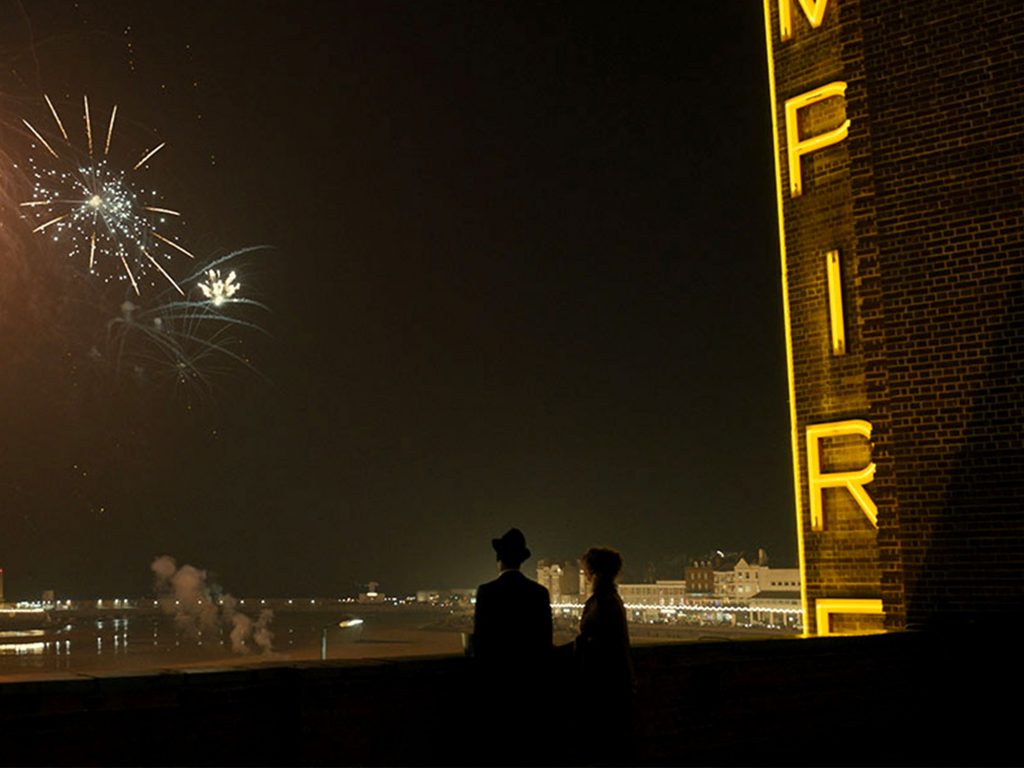 Read More