Dolemite Is My Name – first look review826a191c2fbe3a8d364e062c7fb275c8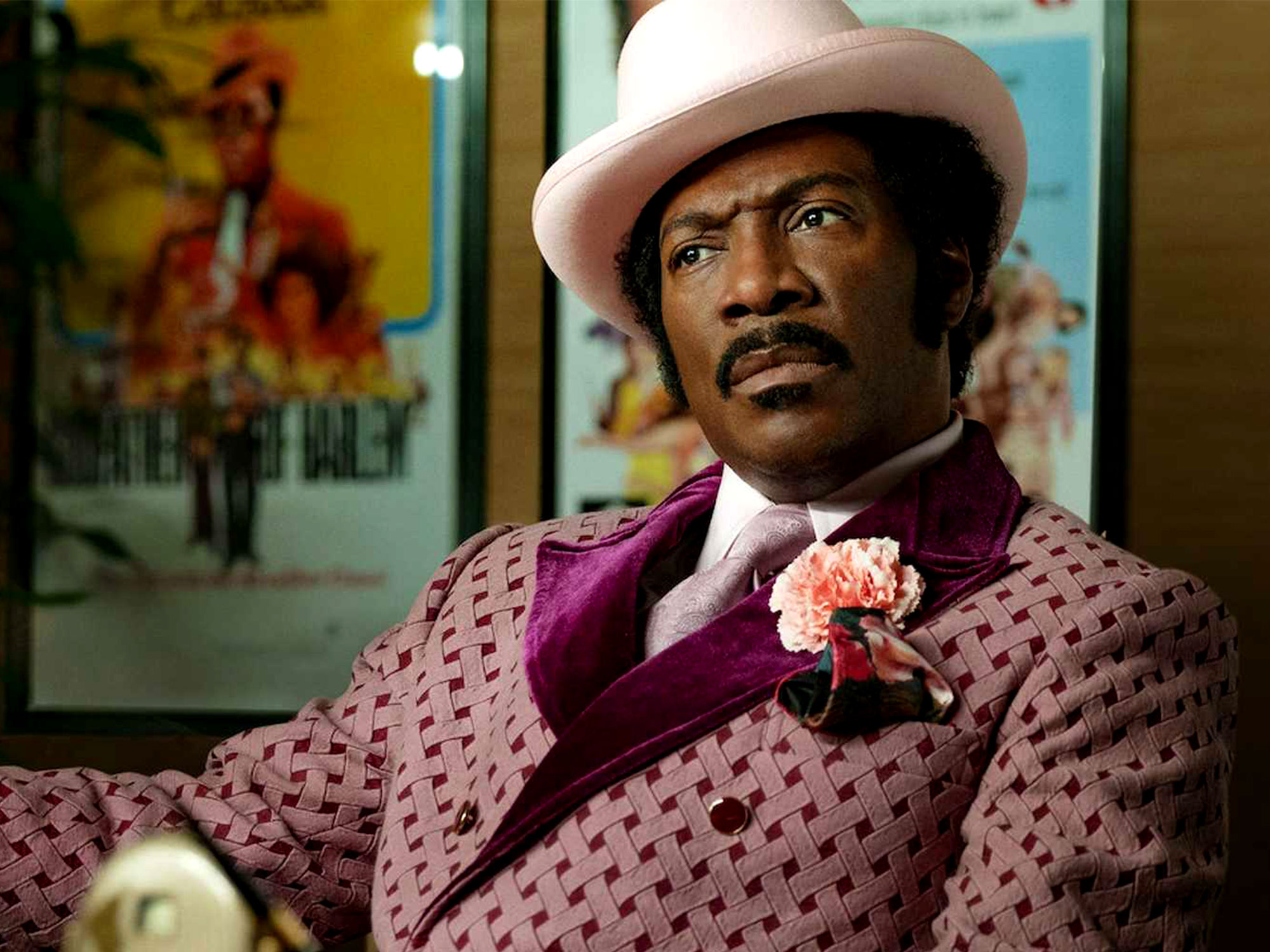 All hail conquering king Eddie Murphy, making a visible onscreen effort for the first time since 2006's Dreamgirls. For many of the film roles he's taken in this vast interim, he's been coasting when not outright absent, apparently waiting for the right gig to come along. And it finally has.
He's awake and kicking as consummate showman Rudy Ray Moore in Craig Brewer's biopic Dolemite Is My Name, a chronicle of the comedian-musician-actor-filmmaker's years developing the larger-than-life Dolemite character and raising him up to cult stardom. Pitching his voice up a few semitones, embracing the slight paunch that made the actual Moore a rather unlikely love machine, Murphy summons the live-wire energy that once made him the biggest name in stand-up and guaranteed money in the bank for studio comedy vehicles. It's good to have him back.
Writers Scott Alexander and Larry Karaszewski return to the ramshackle let's-put-on-a-show energy of their early hit, Ed Wood, presumably adapting the liveliest segments of Moore's Wikipedia article. Inspired by an area vagrant spouting tall tales in off-colour rhyming couplets, Moore crafted the flamboyant persona of Dolemite to give his stage act an original edge. He prided himself on the skill and creativity with which he could fuck up any trifling-ass motherfucker fool enough to challenge such a pinnacle of masculine potency. Murphy has a ball with the braggadocio, and ably handles the glimpses into the doubt and insecurity that plagued Moore offstage.
But aside from the nostalgia-bait soundtrack and costuming — Sly and the Family Stone goes with wide-lapelled leisure suits like scotch with soda — there's not a whole lot to savour beyond the amusing turns from Murphy and a handful of his supporting players. Things really get up and running when Moore decides to assemble a thoroughly DIY movie showcase for Dolemite, and he has to sort through the funny little calamities of filmmaking. He rounds up a colourful array of collaborators (standouts among them being Keegan Michael-Key as the film-within-the-film's affably supercilious screenwriter, and Wesley Snipes as its coke-manic director) and puts up his own money to realise his dream. His trajectory to success couldn't be clearer, as we wouldn't be watching a movie about the guy if history hadn't already vindicated him, but there's ample fun to be had along the way.
Moore's unlikely path to niche stardom has a point to make about the importance of black art and its ability to innately speak to an underserved black audience, but it does so in a ham-fisted and self-serious manner unbefitting the feather-light, vivid crudity that precedes it. (This film may contain more F-bombs per capita than any Murphy has done before, and it's not shy about getting freaky.)
It all amounts to an enjoyable if disposable showbiz footnote, trading the bizarre love-hate relationship of The Disaster Artist's central pair for a one-man show from a dynamo of charisma. Murphy carries the film on his back, just like Moore did for his self-financed indie groundbreaker — maybe he relates to a talent pursuing his artistic whims against better judgement and all the odds. Here's hoping that Actually Trying Eddie Murphy is here to stay, and will soon be attracted to more well-rounded projects. But if you like movies about makin' movies, then you will without a doubt find this shit extra-extra-groovy.
The post Dolemite Is My Name – first look review appeared first on Little White Lies.
Eddie Murphy brings his electric presence and a whole lot of F-bombs to this amusing behind-the-scenes filmmaker biopic.
The post Dolemite Is My Name – first look review appeared first on Little White Lies. […]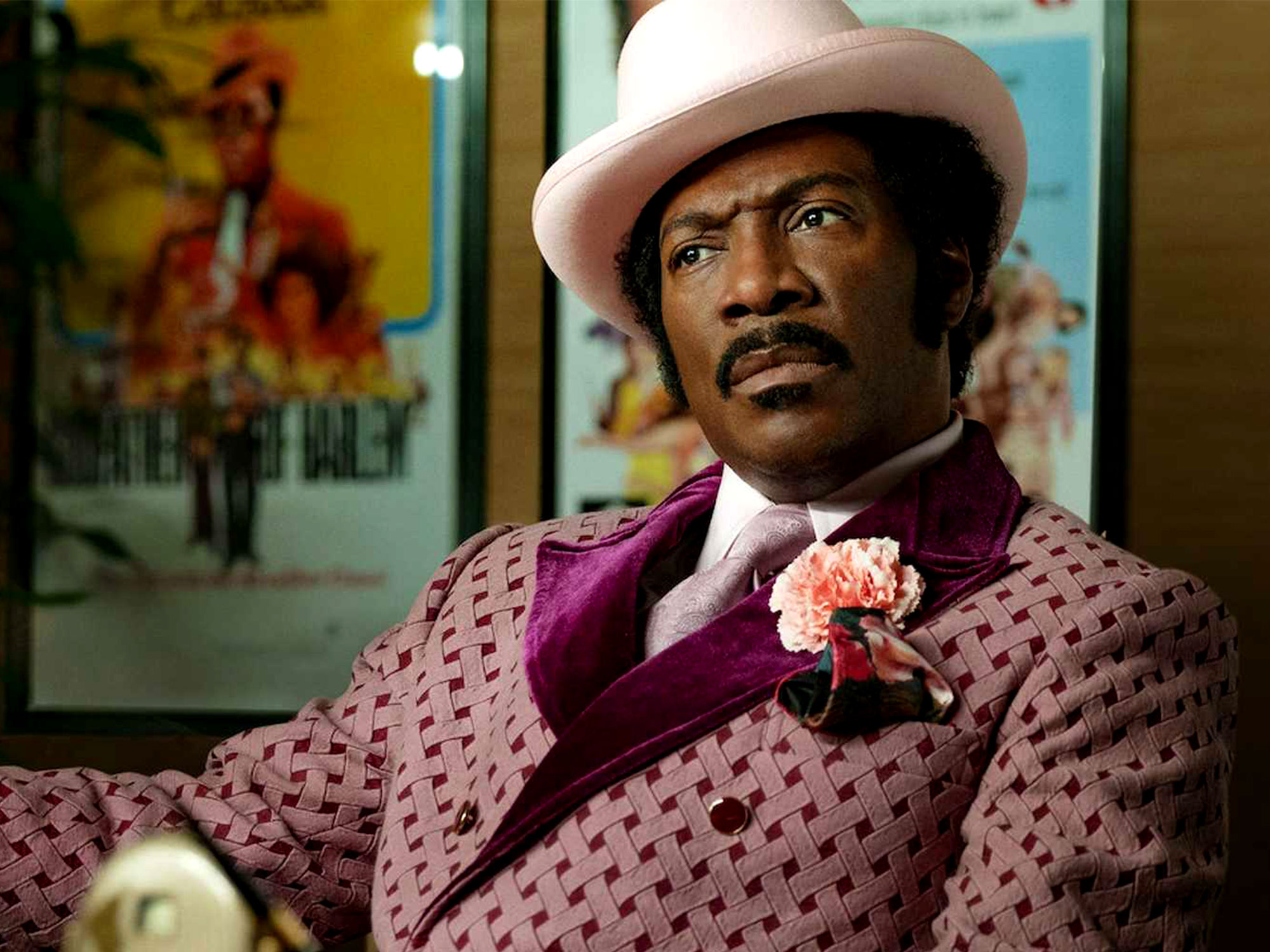 Read More