Discover the military thriller that put Park Chan-wook on the mapf391c0f03b7265898e956c1fbdd5cf06e
It is the wee hours of 28 October, at the scene of a multiple murder. Jeong Woo-jin (Shin Ha-kyun) and another man are dead, and Oh Kyung-pil (Song Kang-ho) is injured, while Lee Soo-hyuk (Lee Byung-hun), also injured, has managed to escape and is currently in custody, having confessed to the shootings.
This is no ordinary crime scene, however, but a guard house on the north side of the heavily militarised Joint Security Area between North and South Korea, both still technically at war. A sergeant from the South legendary for his gun skills and for once having single-handedly dismantled a mine on which he had stepped, Soo-hyuk claims that he had been abducted by the three Northern soldiers, and had shot his way out of their captivity in self-defence.
From the other side, Kyung-pil alleges that Soo-hyuk burst into their guard post firing, in an act of unprovoked aggression. So from the outset, it is clear that Park Chan-wook's JSA – Joint Security Area is to be a DMZ-set Rashomon, as vying narratives conceal a truth that nobody wants either to tell or to hear.
Amid tensions on both sides, an outsider is brought in to investigate. Major Sophie E Jean (Lee Young-ae) was born in Geneva to a Korean father and represents the Swiss and Swedish Neutral Nations Supervisory Commission. Quick to discover that one bullet is missing from the scene, and that the gun from which most of the other bullets were fired belonged not to Soo-hyuk but to his fellow border guard Private Nam Sung-sik (Kim Tae-woo), Sophie finds herself in the middle of a highly combustible situation where the evidence points in different directions and everything – even enmity and the very notion of neutrality – is illusory.
A series of flashbacks, covering many months, gradually reveals the interconnections between the men in the guard house shootout, whose evolving friendship across borders represents the greatest threat to the convenient myths of a wartime dispensation. Meanwhile, Sophie will also learn that she herself shares – even embodies – the divided history of these two nations.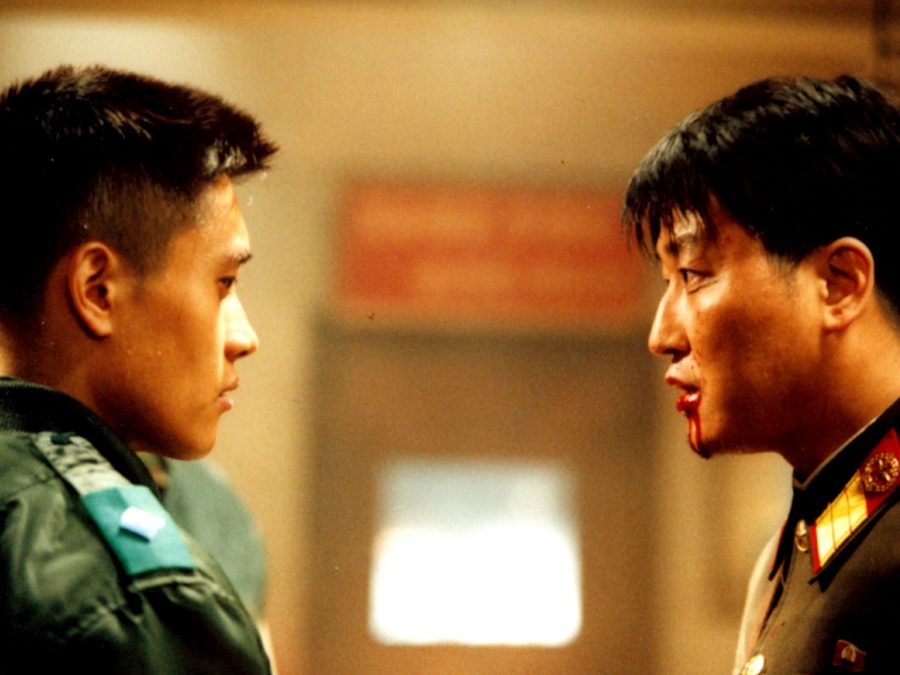 "What is it? Have I got something on my face?" asks Soo-hyuk's girlfriend, Soo-jung, who has just casually mentioned to Sophie that she is also Sung-sik's sister. As she utters her questions to Sophie, Soo-jung does very literally have something on her face – a giant gorilla mask that she has just pulled on for a stage performance. Indeed, the whole of JSA plays out like a masquerade. The stories that people tell about their encounters along the frontier are inevitably partisan, given the extreme polarisation that the border represents, and the strict penalties against fraternisation of any kind.
Yet ever so slowly, all this is exposed to be a charade, as four men from either side of the divide create, however temporarily, an illicit zone of communication and camaraderie, reciprocity and respect, whose very existence belies the premise upon which the separation of states is founded. Here, in a reversal of narrative convention, it is not the disruption of order but rather its restitution that results in real tragedy for a succession of characters, as Park Chan-wook's film illustrates the absurdities of the ongoing North/South conflict.
The terms of war may be decided by higher powers, but it is the lower ranks who are expected to toe the line on pain of death. And while the border that runs through the middle of the film is very real, it also takes on a figurative aspect, marking additional boundaries of nationality (Sophie is half-Korean, half-Swiss), sexuality (there are hints that Sung-sik is gay) and gender (Sophie is told she is "the first female staff at JSA since 1953").
JSA offers a picture of arbitrary barriers, and the punishments for those who cross them, but it also suggests that this picture conceals as much as it reveals, containing a secret history of resistance and transgression for those with eyes to see and decode a truth hidden in plain sight. As such, its final image – a photograph whose many details are brought into sharp focus – aligns it with the end of Stanley Kubrick's The Shining and its own encrypted photograph from the past. For a tourist's photo, whose significance will inevitably be lost on its taker is recontextualised to capture a lost connection in a divided space and time.
Released in 2000, in the borderland between two millennia, JSA was not Park's first feature – but it was the film that would put his name on the map, setting a new box-office record in South Korea and paving the way for his rise to become one of the key figures in the Korean Wave, leading to his so-called 'Vengeance trilogy', including 2003's Oldboy. Twenty years on, it's hard to say that much has changed between the two Koreas, still tragically unified in a symmetrical hostility that tears everyone apart from themselves and each other.
JSA – Joint Security Area is available on Blu-ray in High Definition presentation from Arrow Home Video on 18 January.
The post Discover the military thriller that put Park Chan-wook on the mapf appeared first on Little White Lies.
2000's JSA – Joint Security Area was one of the first significant films of the so-called Korean Wave.
The post Discover the military thriller that put Park Chan-wook on the mapf appeared first on Little White Lies. […]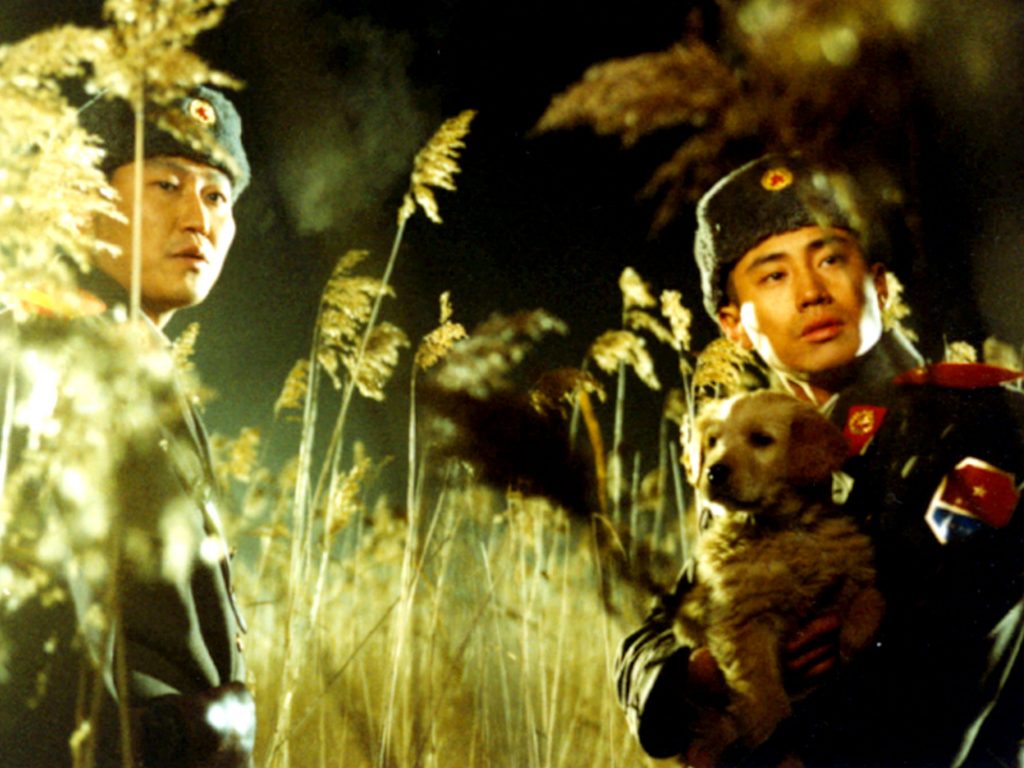 Read More