Discover the London East Asia Film Festival 20210bf1f48a29738520d0a6d70c9b62a38a
There's barely a week that goes by on the London cinema circuit where you won't find some kind of festival to peruse. These festivals come in all shapes and sizes: they can present new work from a far-flung locale that otherwise wouldn't have had the opportunity to travel; or a celebratory retrospective of an already-established star; or a huge extravaganza that focuses on previewing all the titles set for wider distribution later down the line.
In its own way, the London East Asia Film Festival (known by its handy acronym LEAFF) ticks all three of these boxes, and now in its sixth edition has firmly secured pride of place on the capital's annual festival calendar. Founded by Festival Director Hyejung Jeon in 2015, the festival has grown to be the biggest East Asian film festival in the UK. The purpose of the festival is to celebrate a diverse range of new work plucked from Taiwan, Thailand, Hong Kong, Japan, China, South Korea, the Philippines and Vietnam, from the latest genre cause celebre, to the micro indie that you might be hearing a lot about in the years to come. And this year, all films are screening in cinemas for that true, immersive experience.
Part of what makes the festival such a vital prospect is that it offers up the best new East Asian films that have been hand-picked by its selection team (who have no doubt trawled through hundreds of possible titles), but it allows its audience to receive a specifically curated panorama of what what East Asian audiences themselves are watching. So it's not just a chance to sample some far-flung delights with a carefree detachment, but a way to sink yourself into the genuine, to-the-minute cinema culture of these various countries.
The films themselves are valuable works in their own right, but they also represent the ebb and flow of the wider culture and allow you to see what kind of films, say, are being made in South Korea following the explosive global success of Bong Joon-ho's Parasite. As a way to enhance this sense of immersion further, LEAFF have created their own innovative, festival-specific "Taste of Asia" food menu in collaboration with Michelin-starred chef Joo Won and supported by Korea's most popular noodle company, Nongshim.
But it doesn't just end there. Beyond the central pillar of film screenings, the festival programme now offers ways to actually talk about and engage with East Asian cinema. The Telegraph critic Tim Robey is heading up a new critics' workshop as a way to cultivate a new generation of young voices and help to enhance their skills as writers and commentators. It's not about having more people being able to rhapsodise about a certain type of cinema, it's to foment and expand knowledgeable and erudite conversation (which, let's be fair, is what any filmmaker worth their salt really wants from a viewer).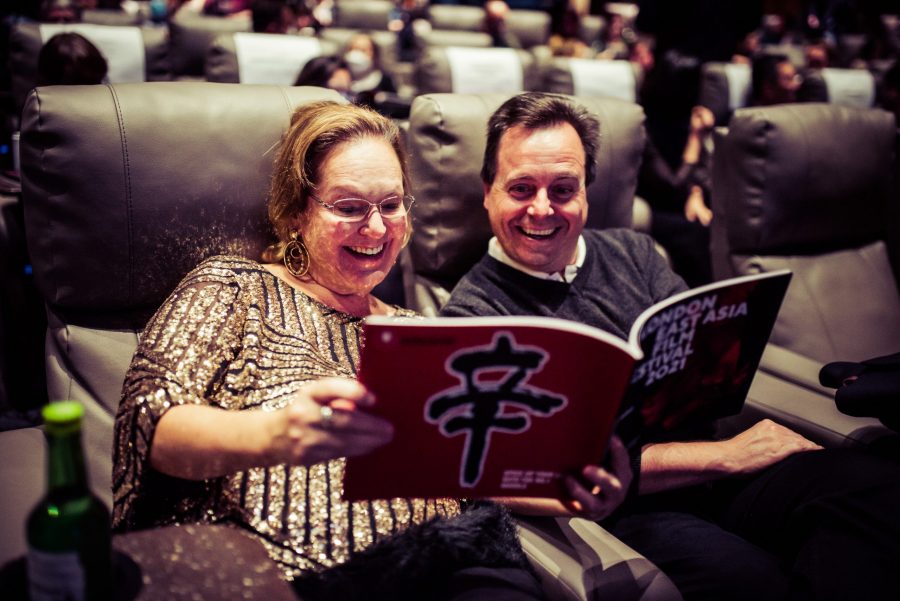 This year's edition opens on something of a bittersweet note with Raging Fire, the new film from Hong Kong genre stalwart Benny Chan, who sadly passed in 2020 at the age of 58. Chan is probably best known in the west for 2004's New Police Story, in which he skillfully updated the Jackie Chan screwball classic from 1985, and LEAFF are offering further celebration of the director's action-heavy oeuvre by screening his little-seen 1990 directorial debut, A Moment of Romance, in their Retrospective strand, which stars the great Andy Lau and is produced by the legendary Johnnie To.
Many films made over the last two years inevitably fall under the shadow of the COVID-19 pandemic, and it seems inevitable that there would be stories told about the subject. Chung Mong-Hong's Taiwanese melodrama The Falls sees a woman suffering a chronic breakdown and losing her job, house and nearly the daughter who has been tending to her. The rituals of mask-wearing and self-quarantine help to make this central drama even more fraught. Min Kyu-dong's South Korean The Prayer, meanwhile, takes the sci-fi-tinged of android nurses to muse on the ethical dilemmas of care and convalescence.
The Official Competition at this year's edition that was carefully curated by the Festival Director Hyejung Jeon and programmers around Asia brings together stories about individuals searching for an elusive truth across a range of landscapes and social settings. Hong Kong's Erica Li, for instance, explores the notion of true happiness in her film Just 1 Day about a terminally ill painter who attempts to engineer a single perfect day before he passes on.
Elsewhere Yujiro Harumoto's epic A Balance from Japan looks at the journalistic aspect of filmmaking and the subject of a teacher-pupil suicide having a dark resonance within the director's own family. Back to the Wharf from China's Li Xiaofeng takes a lighter, more romantic look at a tense family gathering, while Tran Thanh Huy's Ròm offers a brutal depiction of a poverty-stricken teenager fighting for survival on the streets of Ho Chi Minh City in the hope of relocating his parents.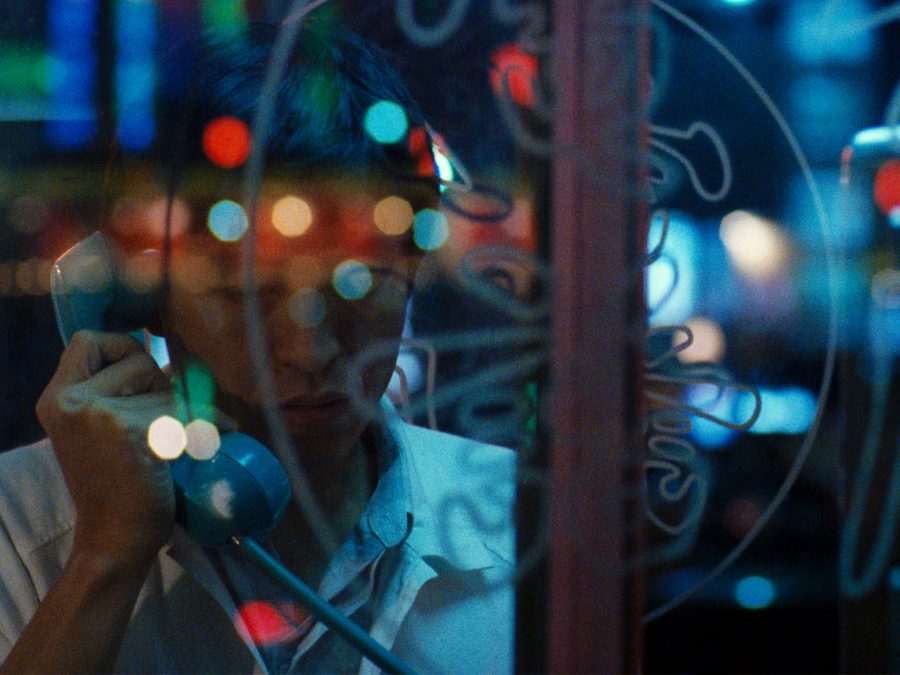 The documentary strand this year offers, among other treats, two portraits of great women artists. The first is Areum Parkkang's playful auto-critique Areum Married in which the Korean conceptual artist turns the camera on her increasingly busy domestic life and her work, which focuses on questions of gender representation. Keep Rolling, meanwhile, offers a profile of the great Chinese filmmaker Ann Hui, who has been making films for over 40 years and is known internationally for her 1982 classic, Boat People.
When it comes to household names in the west, aside from South Korea's ultra-prolific Hong Sang-soo, who's latest film Introduction plays in the official competition, there's a chance to catch two titans of the Taiwanese New Wave working together in the restored 1985 masterpiece Taipei Story. It's a tender drama written and directed by the late, very great Edward Yang (Yi Yi, A Brighter Summer Day) and stars his compatriot and cohort, Hou Hsiao-hsien, who proves he's as great a leading man as he is a director.
And if that wasn't enough, Youn Yuh-jung's ground-breaking Oscar and BAFTA win this year is celebrated through her debut role in Kim Ki-young's psychodrama Woman of Fire, screened for the first time on the big screen in the UK. Closing things out with a bang is a chance to catch Yoon Jae-keun's Spiritwalker, a film which merges together two beloved sub-genres: the martial arts movie and the body swap movie.
LEAFF (sponsored by Nongshim, HiteJinro, Korea Cultural Heritage Foundation, and the City of Jeonju) runs throughout October. Check out their full programme at leaff.org.uk
The post Discover the London East Asia Film Festival 2021 appeared first on Little White Lies.
Immerse yourself in the cinematic delights of East Asia as this annual celebration goes from strength to strength.
The post Discover the London East Asia Film Festival 2021 appeared first on Little White Lies. […]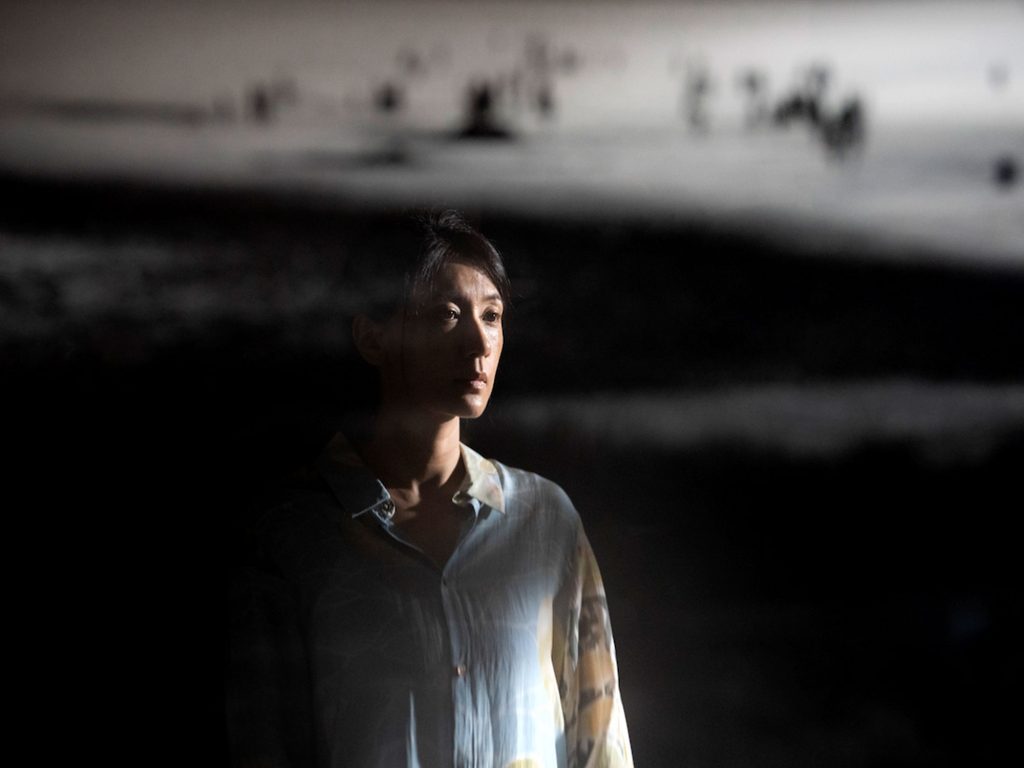 Read More