Cowboysbd538fb7499d3f14103565a289639dc9
Beloved character actor Steve Zahn has had an eclectic career to date, switching between comedic and dramatic roles. You're just as likely to find him in critically dubious slapstick fare like The Ridiculous 6 as you are an indie drama like Captain Fantastic, or voicing CG characters like Bad Ape in studio blockbuster War for the Planet of the Apes.
As a father on the run across the Montana mountains with his trans child in Anna Kerrigan's western-tinged drama Cowboys, Zahn is perfectly cast in a tale of identity, idealism and acceptance. When Joe (Sasha Knight) expresses his desire to transition, it triggers a crisis for the Johnson family. Troy (Zahn) is accepting of his son's identity, while Sarah (Jillian Bell) dismisses it as a fad and blames Troy for filling Joe's head with fanciful bedtime stories and dreams of wild, rugged exploration. The resulting separation causes further tensions, and when Joe makes a desperate plea to escape the oppressive denial of his mother, Troy abducts him.
The portrayal of Joe's trans identity is timely, yet, as writer and director, Kerrigan chooses to keep the focus squarely on the characters of the piece rather than the politics of the world they inhabit. Notably, Kerrigan examines notions of modern masculinity as filtered through a classical take on genre film. Pushing back against Sunday-best dresses, Joe starts to view and construct his male identity through that of a cowboy. Existing within his father's bedtime stories, as well as in the comic books he unsuccessfully pleads with his mother to buy him at the store, these figures represent adventure and freedom – a world where extraordinary things happen and nothing is fixed.
These cowboys also inhabit Joe's real-life, with plaid shirts, jeans and flashy belt buckles worn by the men of the town, including Troy. Shown bowling, socialising at the bar and fishing, this version of maleness appears active and contrasts the role of women in the community as an exasperated Sarah asks "who on earth would want to be a woman?" when trying to find answers for Joe's rejection of femininity.
Troy wants to be a good father and seems aware of his image as a hero to his son. When he spirits Joe across the wilderness – on a horse, no less – he seeks to swoop in and save him by bringing their dream to life. This ideal of faultless, simple heroism is challenged by his bipolar status. Zahn brings a level of intense vulnerability to the role and excels in capturing Troy's increasing struggle to face up to reality, with his identity as a parent also dissected as the expedition continues. Over the course of just 83 minutes, we witness the development and deconstruction of ideals, followed by the promise of a fresh start.
Nuanced and extremely well-crafted, this is an impressive feature debut from Kerrigan who draws out layered and emotive performances from a cast that clearly connected with the material. Joe's journey may be the most prominent thread of Cowboys, but Kerrigan skilfully weaves a tapestry that illustrates and interrogates broader notions of self in a work that is introspective and deeply fulfilling.
---
ANTICIPATION.

Timely subject matter, and the great Steve Zahn taking the lead.
3
ENJOYMENT.

Beautiful cinematography and a gentle western-flavoured score add much to this powerful story.
4
IN RETROSPECT.


Sensitive and moving. Can't wait to see what Kerrigan does next.
4
---
Directed by



Anna Kerrigan

Starring



Sasha Knight,

Jillian Bell,

Steve Zahn

The post Cowboys appeared first on Little White Lies.
Steve Zahn brings his usual laid-back charm to this homespun drama about a father and his trans son.
The post Cowboys appeared first on Little White Lies. […]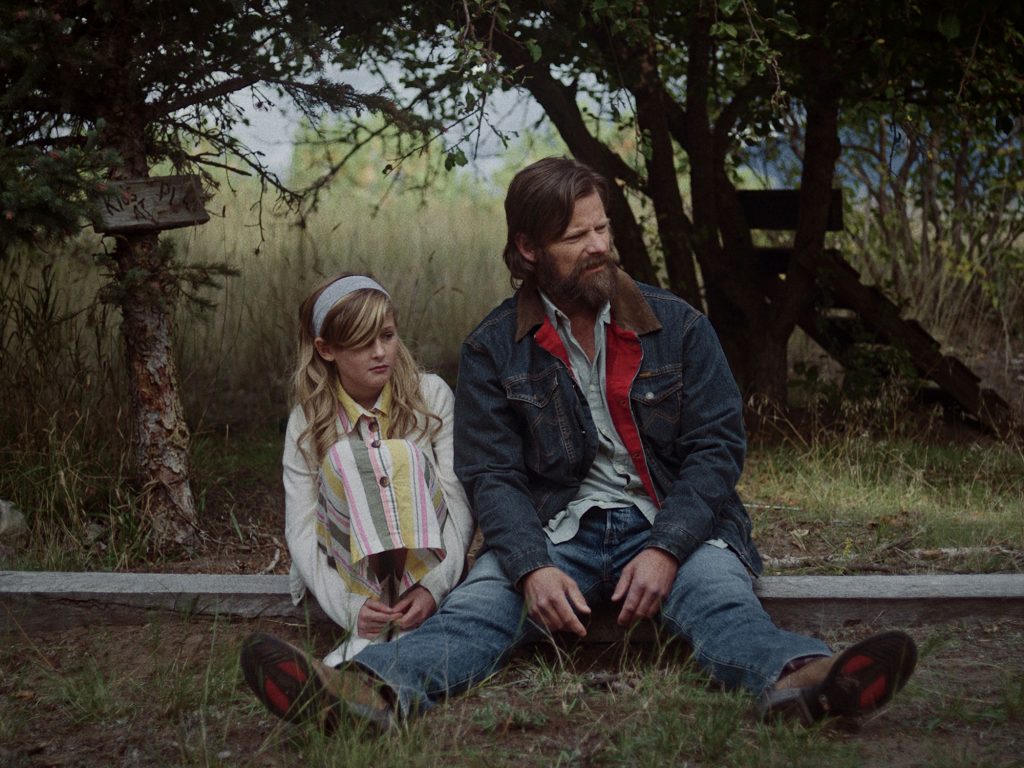 Read More