Bones and Allb565bca5623ee9cf0045d7115c38cf4b
At the end of Maurice Sendak's Where the Wild Things Are, when Max must return home, the wild things cry out "Oh please don't go – we'll eat you up – we love you so!" It's an ominous declaration of love, but what could be more romantic than someone – quite literally – becoming a part of you? This line of prose comes to mind after watching Luca Guadagnino's Bones & All, in which a pair of teenage cannibals find love in a hopeless place (rural Indiana) and set off on a road trip across the United States in search of answers and a sense of belonging.
Adapted by Guadagnino's regular collaborator David Kajganich from Camille DeAngelis' young adult novel of the same name, it's a love story with teeth that sees sheltered Maren (Taylor Russell) forced to strike out on her own after her father Leonard (Andre Holland) abandons her, sickened by his daughter's peculiar appetites. After a disturbing encounter with fellow 'Eater' Sully (a suitably creepy Mark Rylance) Maren crosses paths with Lee (Timothée Chalamet), a wiry punk with a blue pick-up truck and little interest in making friends. Despite his initial aloofness, Maren gets under his skin, and a bond between them forms as they set off to Minnesota in search of the mother she has never met.
Working with upcoming cinematographer Arseni Khachaturan, Guadagnino sticks to small towns and backroads, and oftentimes the film's vast shots of breathtaking open country and eerie liminal spaces are reminiscent of Badlands, another film about young outcasts on the lamb, in search of their own version of the American dream. The affliction Maren and Lee share has manifested differently in each of them; while she is bookish and gentle, Lee is all sinewy muscle and sharp edges. "When you weigh 140lbs wet you gotta have a big attitude," he tells her, shortly after their first meeting.
It's a familiar dynamic, but Russell and Chalamet are charming enough to breathe new life into it. He melts around her, learning to open up about the trauma of his past, and in turn teaches Maren how to survive in a cruel world – one in which they seem to be both predator and prey. Along the way they run into various strangers (Michael Stuhlbarg and David Gordon Green put in a fun showing as a pair of sinister bumpkin lovers who come across the young couple in a secluded clearing) in a manner that brings to mind David Lynch's The Straight Story, as though Guadagnino is paying homage to the established cinematic canon of Americana.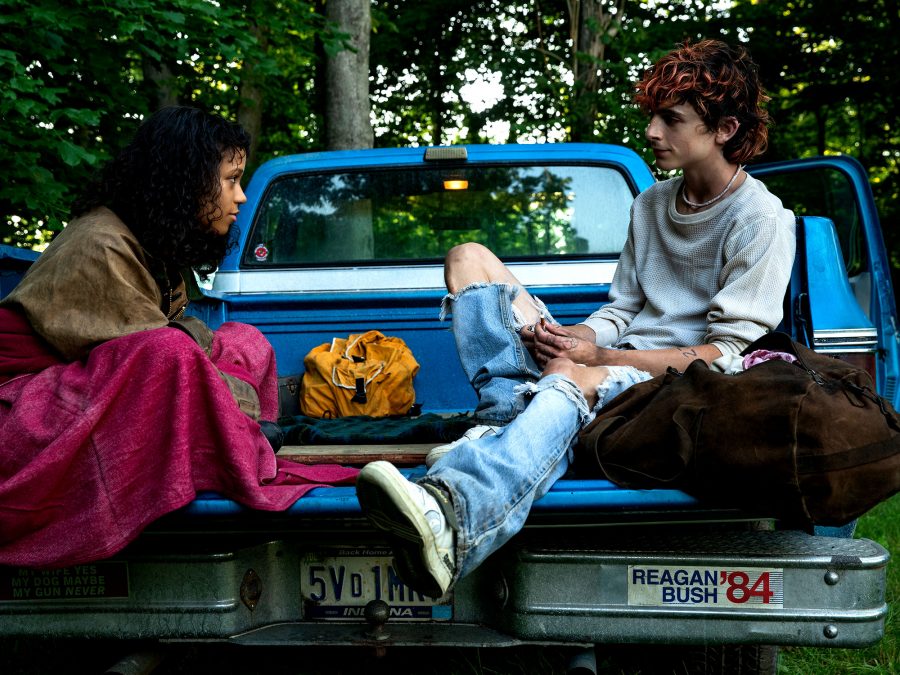 While comparisons to Julia Ducournau's flesh-eating coming-of-ager Raw are inevitable by nature of the subject matter, Bones & All has a more frenetic, wild pace to it. It's a shame that some of the most interesting scenes from DeAngelis' novel end up on the cutting room floor, but at least it's in service of giving Russell and Chalamet space to capture the intimacy of young love. There's light among the darkness, and for every tendon ripped out with teeth there's a gentle caress; a shy smile. Chalamet is particularly impressive, charming and wily, particularly deft when it comes to carefully unravelling Lee's past transgressions.
After the silliness of his Suspiria remake, it's good to see Guadagnino focussing on one of his greatest strengths: showing how we lust after and love one another. Bones & All gets at the fragility and futility of human existence, and the fleeting moments of joy we find between birth and death. It's an imperfect but effortlessly charming film, one that feels lived-in and loved (shout out to the eclectic, youthful soundtrack and Elettra Simos' expressive costume design) and speaks to the human desire to love and be loved, in spite of our flaws. Bones and all.
Little White Lies is committed to championing great movies and the talented people who make them.
By becoming a member you can support our independent journalism and receive exclusive essays, prints, monthly film recommendations and more.
---
ANTICIPATION.

Always keen to catch up with Luca Guadagnino.
4
ENJOYMENT.

A sweet and sticky summer romance.
4
IN RETROSPECT.


A sumptuous horror of a film.
4
---
Directed by



Luca Guadagnino

Starring



Timothée Chalamet,

Taylor Russell,

Mark Rylance

The post Bones and All appeared first on Little White Lies.
Taylor Russell and Timothée Chalamet play a pair of young cannibals on a trans-America road trip in Luca Guadagnino's sweet, squelchy horror romance.
The post Bones and All appeared first on Little White Lies. […]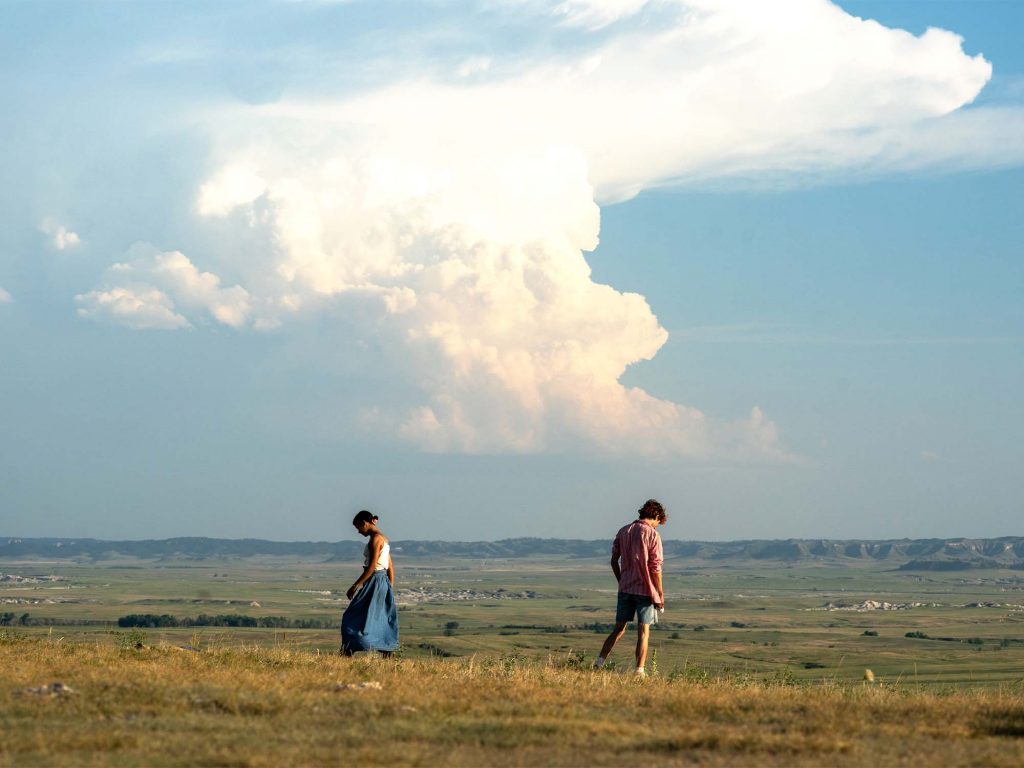 Read More