Being A Human Person086b48254185839d55d347a27a743bb5
It's perhaps hard to fathom, but some genius artists are not great fans of being showered in adulation by those who consume their art. It just makes them feel self-conscious and awkward, leading them to seek out private coping mechanisms that enable them to interact with the world while assuming some semblance of polite normalcy.
Being a Human Person is Frederick Scott's chronicle of the making of Swedish director Roy Andersson's sixth feature, About Endlessness. Andersson is known for a mode of storytelling which is powered by immaculately rendered tableaux which often trade off of a mordant vision of life's absurdity, human pettiness and hypocrisy, and occasionally, the evanescent poetry of the everyday.
How Andersson is able to pluck these ideas out of the either and process them into these breathtaking, hand-tooled vignettes, just baffles the mind, and while this film doesn't quite hand you the skeleton key to that process, it does nudge you down some interesting, inspirational byways. For instance, many of his "scenes" are drawn from classical history, or paintings which have been re-rendered or recontextualised, and this imbues the results with a timelessness that expands across cultures and continents.
This film is largely set in the urban burrow of Studio 24, Andersson's independent production space and living quarters, where he and his team build the sets and shoot the films. It's a somewhat ramshackle operation on this evidence, not least down to the fact that Andersson himself does tend to allow his attentions to wander, while his brittle exactitude is not exactly conducive to speedy results.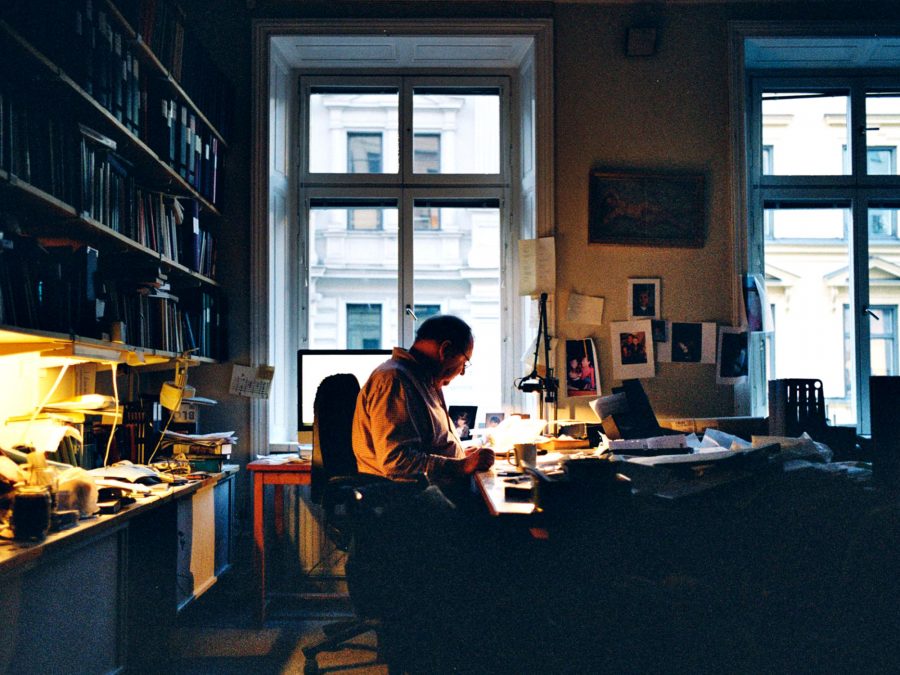 The focus then takes something of a turn when it is revealed – via a rather icky spy-cam shot – that Andersson needs to take small nips of alcohol throughout the day in order to fuel his creativity and stabilise his personability. And this is very much a new thing which he sees as being wholly manageable, even though colleagues can see the extent to which it's affecting his work and his temper.
Deadlines are missed, stage crew are left standing tapping their watches, festival invites are turned down, all as everyone desperately attempts to manufacture the correct conditions for Andersson to feel comfortable being a creator again. There's maybe a sense of moralistic tut-tutting about Andersson's drinking, yet seeing him attend the Venice Film Festival, fragile to the point of breaking, and you do wonder whether the concern is justified.
The film does a bang-up job of capturing an artist in his natural habitat, and doesn't fall into the hectoring trap of having people say over and over how great he is. And it does help to express the idea that these maverick types cannot operate on their own – while the results of their creative endeavours may be second-to-none, you need good, dependable people around you to help transform those ideas into cinematic reality.
Being A Human Person is available via Curzon Home Cinema from 16 October.
---
ANTICIPATION.

One of the greats, on the making of possibly his greatest film. Okay then.
4
ENJOYMENT.

Achieves much more than a conventional artist profile doc.
4
IN RETROSPECT.


Consolidates Andersson's genius without ever screaming it in your face.
4
---
Directed by



Frederick Scott

Starring



Roy Andersson

The post Being A Human Person appeared first on Little White Lies.
The fragile genius of Swedish director Roy Andersson is laid bare in this intriguing documentary profile.
The post Being A Human Person appeared first on Little White Lies. […]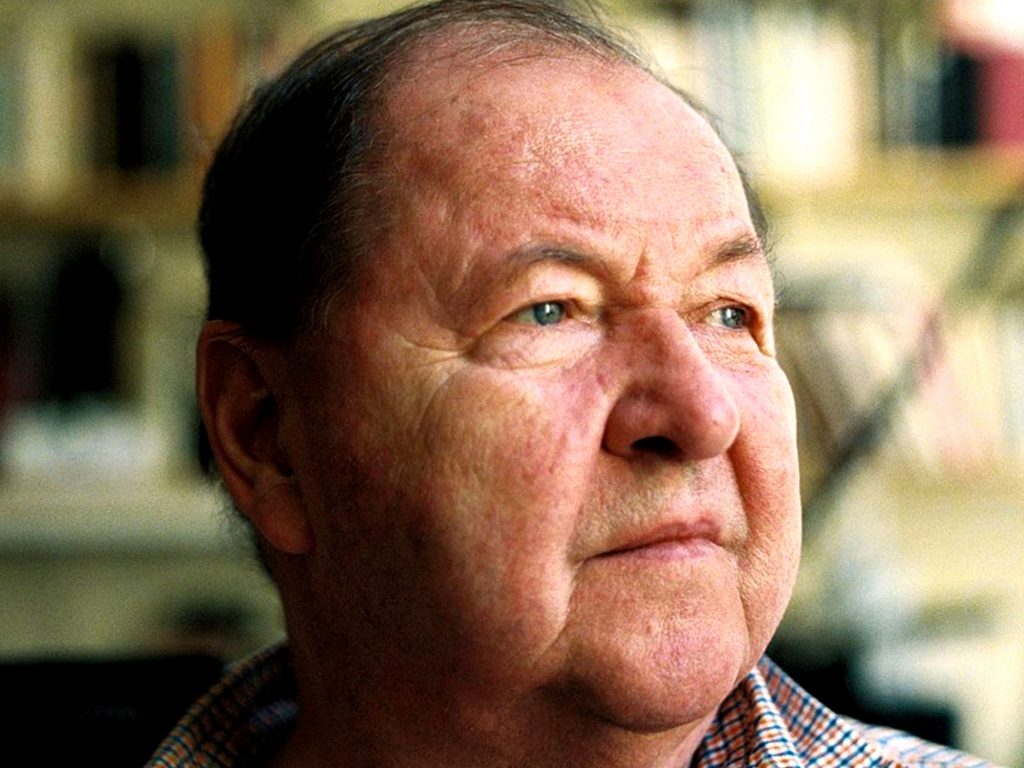 Read More