Beginnings: Peter Cushing's Purleyad13dcb3f2baae70abf99b5898980c0f
It's fair to say that if Peter Cushing was associated with a place outside of the fictional castles and laboratories he inhabited in his many film roles, the first to come to mind would likely be the actor's final residence of Whitstable on the Kent coast.
The connection is understandable given the public bench there named Cushing's View in his honour, as well as the local museum housing a permanent exhibit about him and even the local branch of Wetherspoons bearing his name. Yet Cushing was not a Kent man first and foremost. Instead, his early life unfolded in one of the most southern parts of London, and was arguably pivotal to the life of this most genteel and respected of horror's leading men.
Cushing was born at home on 26 May, 1913 in Godstone Road in Kenley, where London finally dips and recedes into the greenery of Surrey. He was the son of George and Nellie Cushing, the former a successful quantity surveyor from a respectable family, the latter from a working-class background of merchants. The family moved to Dulwich Village for a time, along with Cushing's older brother George, as World War One enveloped Europe; Desenfans Road was a quiet, leafy street just beyond Dulwich Park.
The family would soon move south again to Purley. The main house they would eventually live in, however, was not a normal building by any means: 32 St James' Road was a project undertaken by George Cushing, a building designed in line with the very latest Art Deco fashions emerging at the time. With its white gleaming walls and thin windows, the house must have looked like something from the future surrounded by its more typical wood-beam neighbours. The house was finished in 1926 and Cushing spent the remainder of his childhood and school years there, though all was not as neat and precise in the life of the actor as his father's building.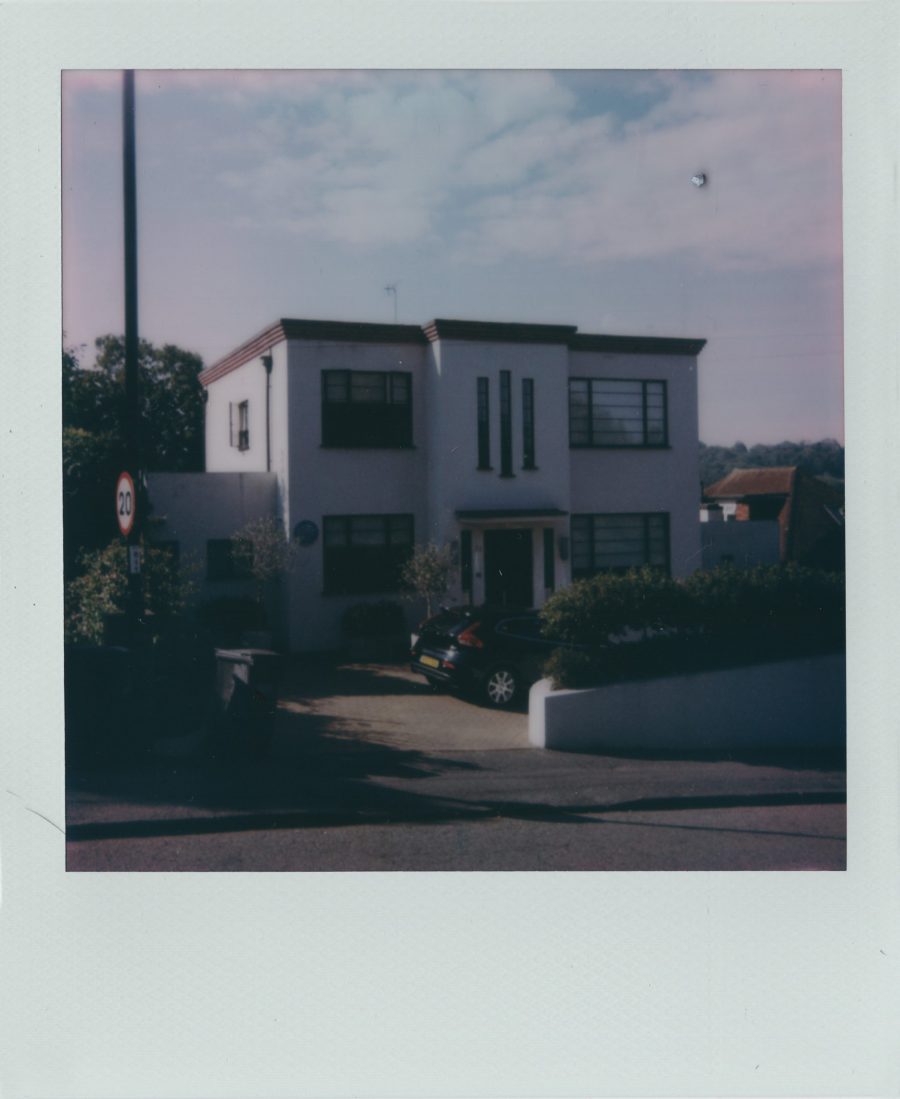 Cushing was sent to a respected boarding school in Shoreham-by-Sea, but he was irredeemably homesick and so returned to Purley after just one term. Throughout his time at Purley County Secondary School, where he eventually found himself, Cushing was generally ambivalent about his academic learning, with the exception of the arts which he loved. He even enlisted the help of his more academically inclined brother with homework. Encouraged by the school's physics teacher who ran the dramatic society and organised the school plays, Cushing soon found himself leading most productions, much to the detriment of his wider work. His father was not pleased.
Hoping he would work a steadier job than acting, Cushing Sr helped his son attain a job in the surveyors' office at Couldson and Purley Urban District Council. He hoped his son's creative urges could be satiated by time spent in the drawing department. After all, Cushing had often skipped classes in order to paint and make the sets for the school plays. He spent three years plodding along, his little enthusiasm further constrained by a constant reluctance of the department to engage with any of his, likely impractical, ideas for planning.
In the meantime, in a tellingly determined move, he continued acting in the school plays in spite of no longer being a pupil, still at the encouragement of his physics teacher who saw promise in his talents. His life as a draftsman for the council was simply not to be and Cushing soon ventured further into the acting world.
It was not to be an easy ride by any means and would have been understandable if he had given up and continued in his father's line of work. He began applying for auditions for plays but was more often than not rejected due to a lack of professional experience. His first audition for a scholarship at the Guildhall School of Music and Drama went badly and it required Cushing's writing an absurd number of letters to the theatre manager in order to be recognised.
Even then, the eventual meeting that led to him being given his first walk-on part and the scholarship was initially organised simply to ask him to stop pestering them. He soon appeared in rep, touring with the Southampton Repertory Company before finally accepting that Hollywood and films were really his aim. For all of his reservations and attempts to steer Cushing towards work for the council, his father did eventually provide one particularly vital aid: he paid for his son's one-way ticket to America. Even if his roles were slim and his star would not properly align until well into his forties when he returned to working in England, it must have seemed an astonishing gesture at the time.
In spite of the macabre roles, Cushing has always seemed childlike in his awe of fantasy. Living with his parents, I can imagine him with an array of toys conjuring up worlds and learning lines in the futuristic house his father built. His first fiancé, the actor and eventual wife of Jack Hawkins, Doreen Lawrence, broke off their engagement due to his gentle emotional character and his regular inclusion of his parents on their dates.
Many years after his success, the child still remained. A wonderful Pathé film shot when Cushing lived in 9 Hillsleigh Road, Kensington with his wife Helen, looks at the actor's continued war-gaming hobby, the older Cushing still building worlds in which to explore. His exploration of the fantastical was always carried out with childlike enthusiasm, whether on a bedroom floor in Purley or – thankfully for horror and film fans alike – in film studios around the world.
The post Beginnings: Peter Cushing's Purley appeared first on Little White Lies.
The British acting icon spent his formative years the South London district, in a house built by his father.
The post Beginnings: Peter Cushing's Purley appeared first on Little White Lies. […]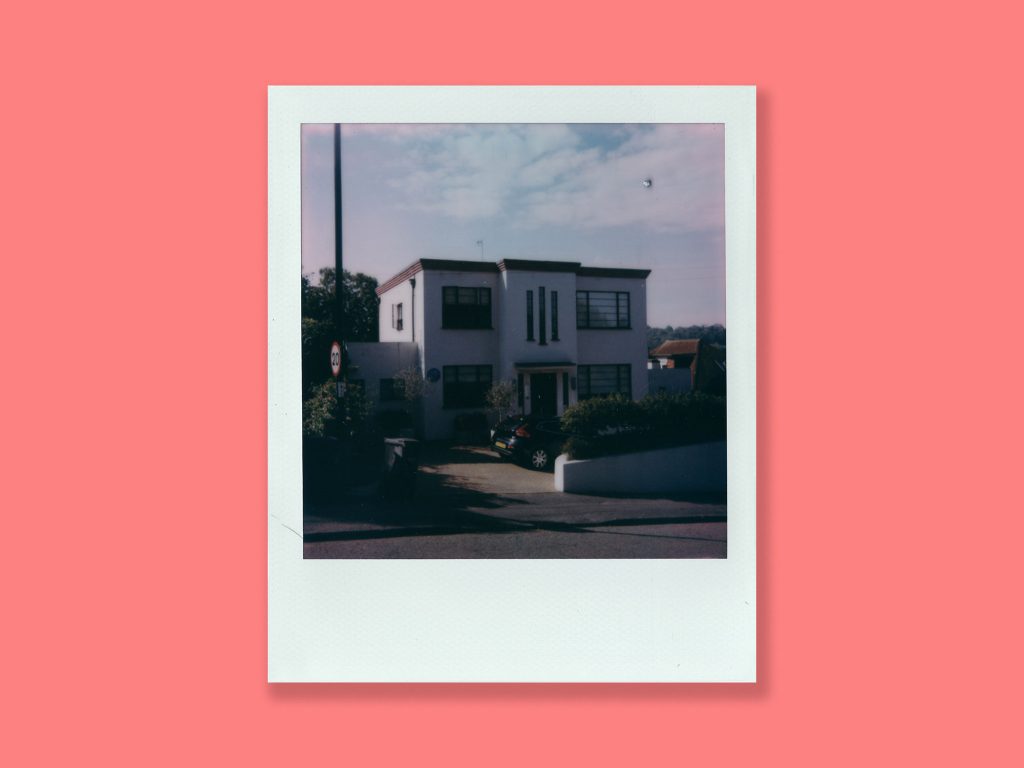 Read More