Adam Driver and Greta Gerwig face the apocalypse in the White Noise trailer826a191c2fbe3a8d364e062c7fb275c8
It's a hundred-million-dollar project, reserved for the releasing studio's late-in-the-year awards slot and featuring two of today's biggest-named talents in the leading roles. But Noah Baumbach's latest film White Noise, despite a starry cast including Adam Driver and Greta Gerwig, is closer to an anti-blockbuster than anything else; rather than offering big-screen popcorn excitement, it instead presents hyper-cerebral thought experiments fueled by anxiety, paranoia, and fear of death. The movies!
Today brings the first proper trailer for White Noise, and with it a taste of Baumbach's vibrant, surreal, slavishly loyal interpretation of novelist Don DeLillo's source prose. We're ushered into a world saturated by brand names and divorced from authentic experience, where grocery shopping and graduate-seminar lectures numb us to the howling existential terror that stares us straight in the face daily — a world, as it turns out, on the brink of a highly conceptual apocalypse.
Professor Jack Gladney (Adam Driver), his wife Babette (Greta Gerwig), and their brood of children from an assortment of marriages (most notably including Vox Lux star Raffey Cassidy) must flee their home and way of life in the wake of a train crash that looses polluting chemicals into the atmosphere, referred to as the Airborne Toxic Event. As they scramble to whatever semblance of safety they might be able to find, reality itself starts to break down around them, the dividing line between ideas and real things blurring until it vanishes completely.
At the film's Venice premiere, our critic on the scene Hannah Strong was stricken by Baumbach's refreshing approach to DeLillo's eternal themes of postmodernist dread. In her review, she wrote that "…the overarching theme of White Noise – an anxiety around one's own mortality and the looming spectre of death – is familiar territory for Baumbach, as is the psyche of the middle-aged middle-class white protagonist. The success of Marriage Story has granted him a handsome budget care of Netflix, and White Noise represents his most ambitious project in both scale and providence."
After the consumerist feeding frenzy of the Christmas season, Baumbach and DeLillo's joint meditation on the corrosive forces of commercialism will have an especially sharpened bite. As we all cherish our new toys and playthings accrued during this December, let us stop a take a moment to consider whether our attachment to trademarks and plastic has estranged us from our truest human nature, and whether we're all heading for a manmade armageddon the likes of which we can scarcely comprehend. Happy holidays to us all.
White Noise comes to select cinemas in the US on 25 November, then select cinemas in the UK on 2 December, and then to Netflix worldwide on 30 December.
The post Adam Driver and Greta Gerwig face the apocalypse in the White Noise trailer appeared first on Little White Lies.
The world lurches toward a postmodern end in Noah Baumbach's adaptation of Don DeLillo's essential novel.
The post Adam Driver and Greta Gerwig face the apocalypse in the White Noise trailer appeared first on Little White Lies. […]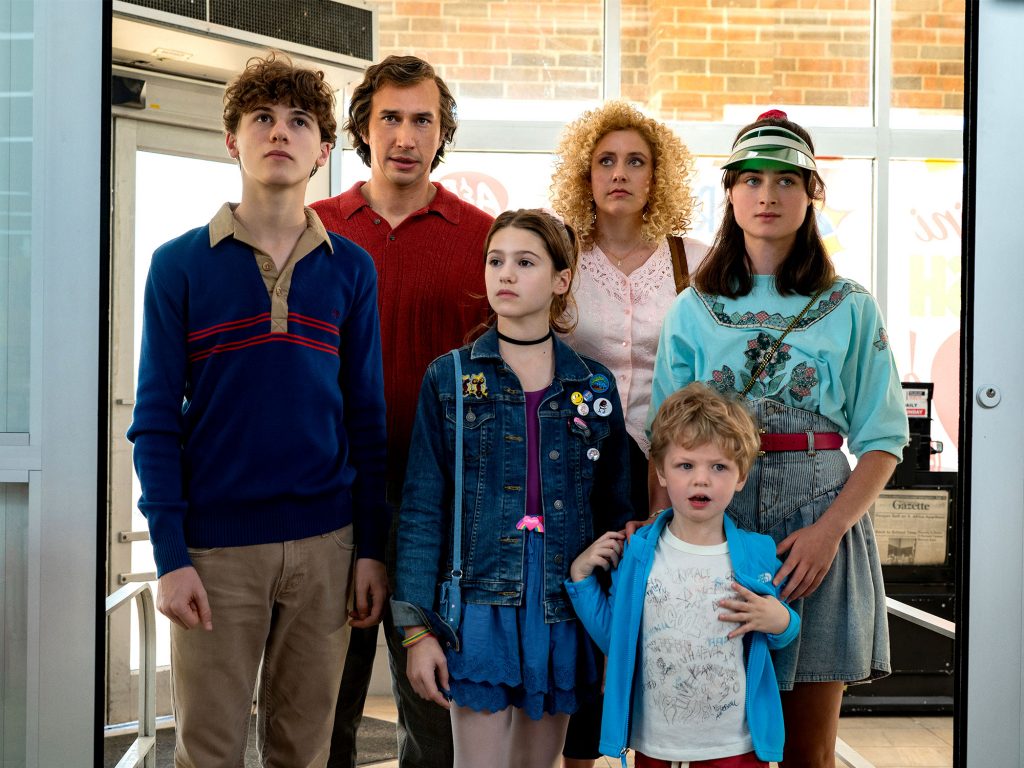 Read More