A new documentary revisits the Tokyo gas attack 25 years on3a03a775ce426d17cbf88383e37e35e4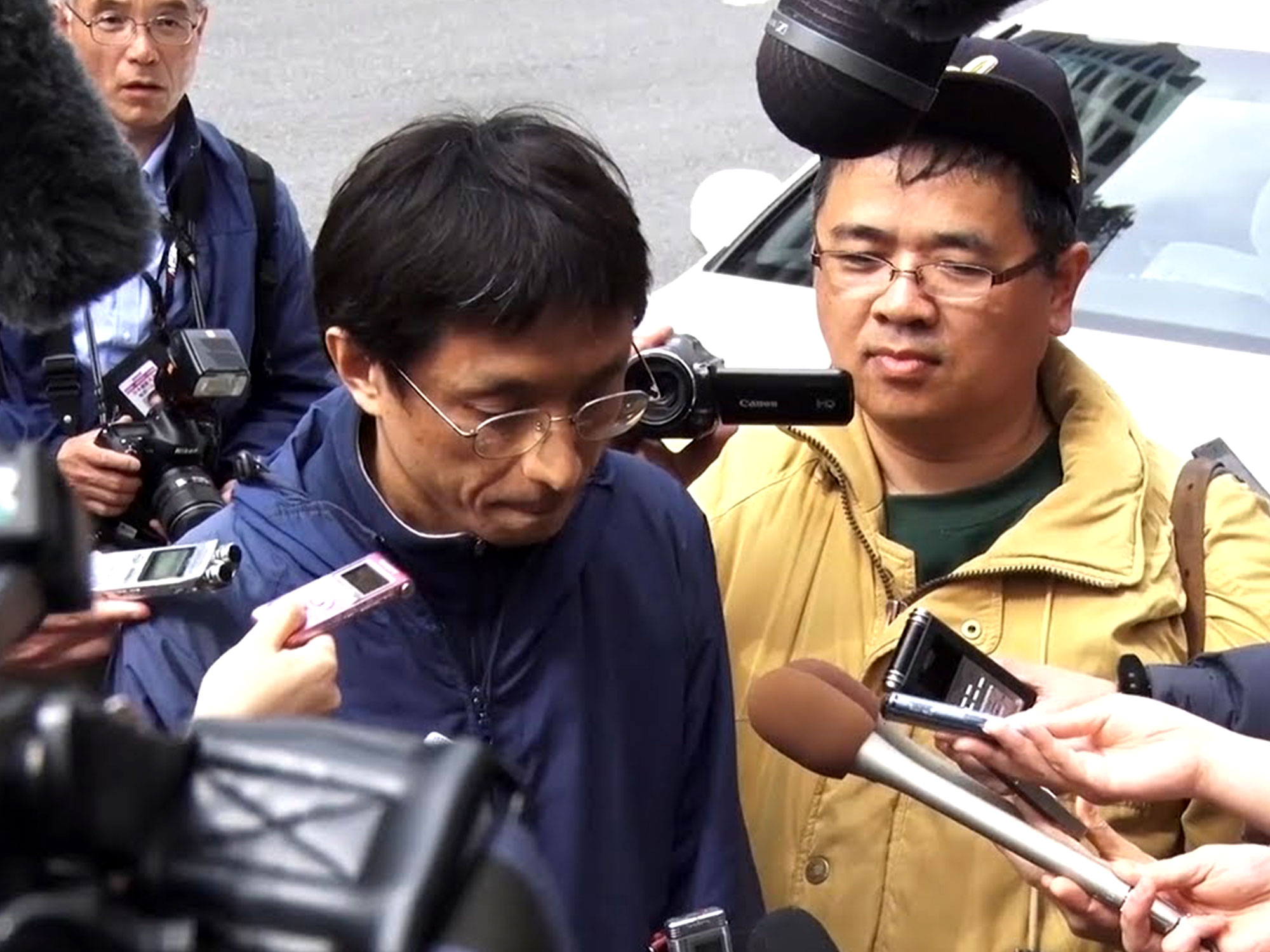 On 20 March, 1995, members of Aum Shinrikyo, a doomsday cult founded in the late 1980s, released deadly sarin gas into the Tokyo subway system during rush hour. Thirteen people died, and close to 6000 others experienced persistent problems as a result of exposure to the toxic substance.
Atsushi Sakahara was one of those affected, a survivor who has spent the last two-and-a-half decades publicising the physiological and psychological effects of being caught in the attack. In his new film, Me and the Cult Leader, which has its world premiere at Sheffield Doc/Fest's ongoing online edition, he confronts his experience head on, spending time with the cult's longtime public relations manager and current leader, Hiroshi Araki.
In the 25 years since the attack took place, Japan has not forgotten. The incident has remained in the public consciousness ever since, while the execution of the cult's founder Shoko Asahara – who was hanged alongside 11 other individuals involved with Aum during 2018 – saw a new surge of international attention. In the intervening period, the cult and the shocking, still not entirely understood act of violence it committed has remained a subject of fascination for the Japanese media.
Early cinematic references were oblique. In Juzo Itami's Woman in Witness Protection, a woman witnesses the murder of a lawyer who is investigating a shadowy sect reminiscent of Aum. In Shinji Aoyama's An Obsession, a detective trails a woman who has murdered a cult leader, avenging her husband who was killed in a gas attack. In more recent films, the connection to the cult is made explicit. Bunyo Kimura's Where Does Love Go? and Nobuhiko Hosaka's Lurking – The Silence of the Cult both follow Aum members on the run from the law.
The most well-known non-fiction films on the incident, Tatsuya Mori's A and A2,released in 1998 and 2001 respectively, adopt the cult's own perspective. These interview-led films explore – with an unparalleled level of access – the intimate workings of the disgraced, leaderless cult as it looked to rebuild itself after the attacks. Mori's controversial films offer a sort of reverse version of what is provided by Haruki Murakami's book 'Underground', which collected interviews with a wide spectrum of members and victims. Both projects challenge the sensationalism present in Japanese media at the time by speaking, respectively, directly with those responsible and those affected.
It is this investigative journalistic legacy that Sakahara's film builds upon. Araki features heavily in Mori's films, and though Sakahara was not interviewed for Murakami's survey, he has published several of his own books about his experiences and speaks publicly about the incident often. Having published an autobiography a decade ago, Sakahara felt that he still had trauma he would like to work through by making a film. He reached out to Fumihiro Joyu, a charismatic Aum spokesperson who formed a splinter group after the attacks, and to the quieter, more mysterious Araki, who had stuck with Aum. "I wanted to face them, I wanted to learn about them, and I wanted to overcome what I've been suffering from," Sakahara says during an interview.
Joyu was keen to be involved, but Sakahara pursued Araki instead. "You don't want to make a film about someone who wants to be filmed, right?" Sakahara argues that, "the harder route is going to prove the most worthwhile." The film he has produced, structured as it is "like a pilgrimage", is about pursuing the more difficult road. In it, Sakahara and Araki travel together back to the town where they were both born, in order to discover whether these two men, whose lives share a similar starting point but have taken divergent paths, have anything in common.
It's quite a peculiar set-up for a film, staged something like the early work of Louis Theroux or Michael Moore; earnest in approach and full of dark humour despite the difficult subject matter. "I personally believe a sense of humour is the ultimate freedom of mind," Sakahara says. "With humour you can probably survive any tough situation."
Their interactions begin in a straightforward fashion, discussing their shared origins and split ideologies, but before long Sakahara begins to push Araki to acknowledge his pain: his nervous system damage but also the post-traumatic stress disorder that is a daily part of his life. An uncomfortable scene sees Araki facing up to Sakahara's parents, who are unafraid to describe the position they see him as playing in what has happened to their son.
By placing himself in direct dialogue with someone who, while not exactly a perpetrator, is certainly not innocent either, Sakahara looks to identify to what extent continuing to promote Asahara's ideals makes Araki complicit in his violence. All that Sakahara asks for from Araki is an apology, not even for his own actions, but for the damage caused by those who carried out the attacks.
A scene in Me and the Cult Leader in which Araki is surrounded by the press, all of whom are asking the same thing from him, recalls a similar one in A1, filmed more than 20 years before and featuring a much younger Araki. His response is eerily similar; his expression much the same. It seems that there is no way of phrasing the question that will solicit an adequate response.
As Sakahara sees it, "before [Araki] joined the cult he had options. He played the game of life like a bad player, and began losing those options. Soon he had checkmated himself, and he was trapped in the cult." Sakahara says that he "always wants to believe in the good in humans," and that he hopes that he will still be able to convince Araki to leave the cult. "Sometimes I feel angry at [Araki], but it's more like a feeling of disappointment. I have an expectation of him that he is never able to meet," he says. "Evil is not in the beginning, evil. I don't give up on him. I'm angry at him with love."
Me and the Cult Leader is available to watch on Sheffield Doc/Fest Selects
The post A new documentary revisits the Tokyo gas attack 25 years on appeared first on Little White Lies.
In Me and the Cult Leader, filmmaker and survivor Atsushi Sakahara confronts both his own trauma and that of a nation.
The post A new documentary revisits the Tokyo gas attack 25 years on appeared first on Little White Lies. […]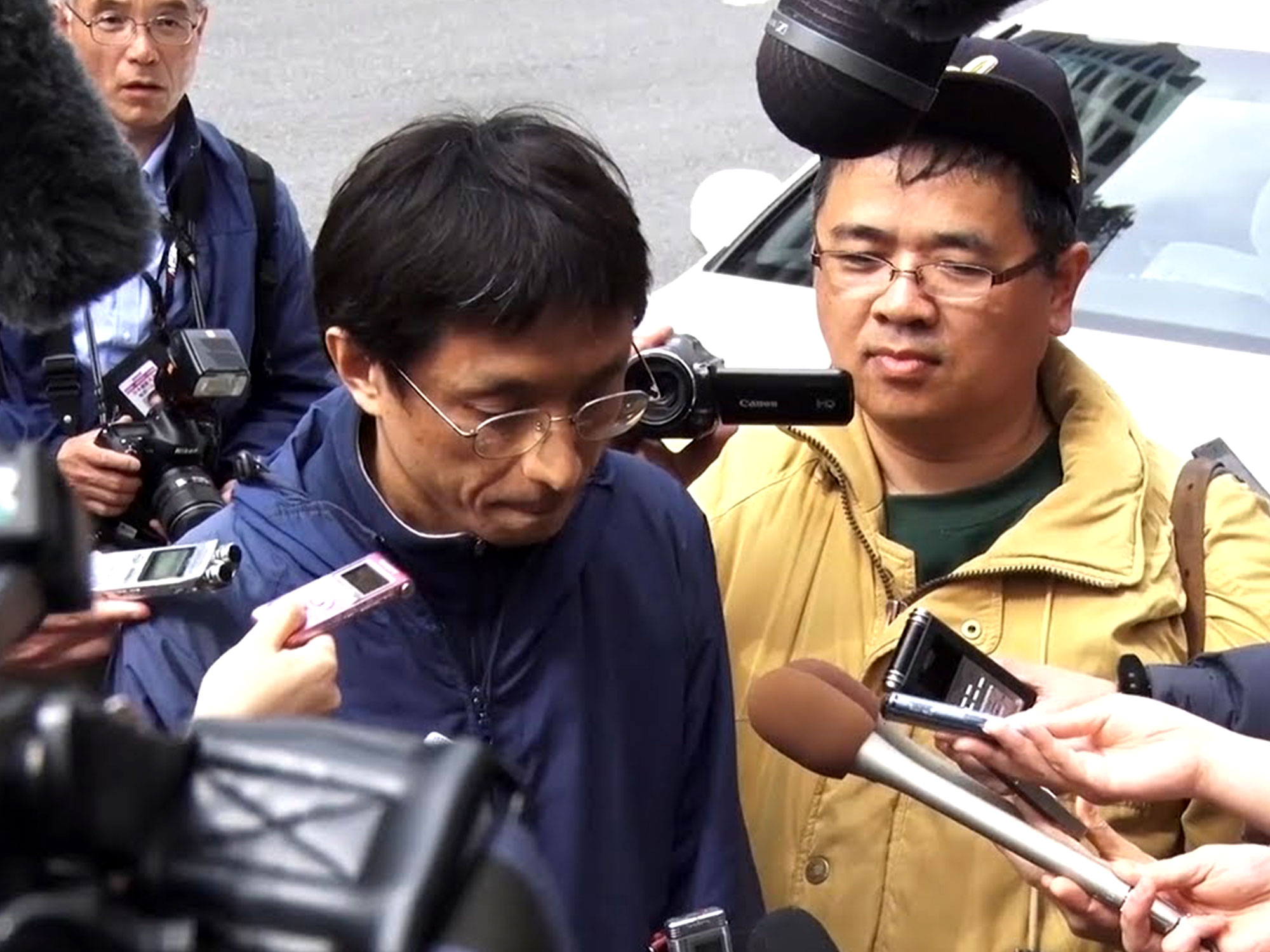 Read More