A friendship ends with severed fingers in The Banshees of Inisherin's first trailer826a191c2fbe3a8d364e062c7fb275c8
Though 2017 feels like several lifetimes ago, movie devotees may recall that Martin McDonagh's last film — Three Billboards Outside Ebbing, Missouri — drew a mixed reception, each critical lashing paired with another heap of awards nominations. But for his long-awaited return to feature directing, McDonagh's going back to Ireland and back to basics, erring toward the acidic banter of In Bruges for his latest seriocomic portrait of stunted masculinity.
The first trailer for The Banshees of Inisherin came online this morning, and teased an odd premise: one day, seemingly out of nowhere, a man cuts off ties with his best friend. Pádraic (Colin Farrell) and Colm (Brendan Gleeson) have been daily-hang buddies for decades, but something in Pádraic's endless droning about the content of his pony's droppings has finally broken his reluctant audience, who's had enough.
Colm draws a line, and his pal's refusal to accept the sudden dissolution of his life's most meaningful interpersonal relationship forces Colm to grow more extreme in his establishment of boundaries, ultimately threatening to cut off a finger every time Pádraic tries to force him back into conversation. The confused, upset Pádraic seeks counsel from his sister Siobhán (Kerry Condon) and local youth Dominic (Barry Keoghan, trying a bit of comedy on for size), but only sinks deeper into depression over his inexplicable loner status.
McDonagh once again rips open the divide between melancholy and levity, showing the miniature absurdities in the lives of discontented, searching people. And that still leaves the question of what Colm's not saying, the explanation that his friend needs to hear before he can fully move on and leave the man alone. The writer-director-playwright is blessed with the gift of gab like few else, and he's posed a clever challenge for himself by making a movie about someone who just wants all the talking to stop.
Upcoming premieres at Venice and Toronto will make this film a fixture of the fall festival season, and if the distributors at Searchlight Pictures have their druthers, awards season as well. Between this, God's Creatures, and Enys Men, it's shaping up to be a strong year for descendants of the Celtic peoples.
The Banshees of Inisherin comes to cinemas in the US on 21 October. A date for the UK has yet to be set.
The post A friendship ends with severed fingers in The Banshees of Inisherin's first trailer appeared first on Little White Lies.
Brendan Gleeson torches his longtime relationship with Colin Farrell in Martin McDonagh's new dramedy.
The post A friendship ends with severed fingers in The Banshees of Inisherin's first trailer appeared first on Little White Lies. […]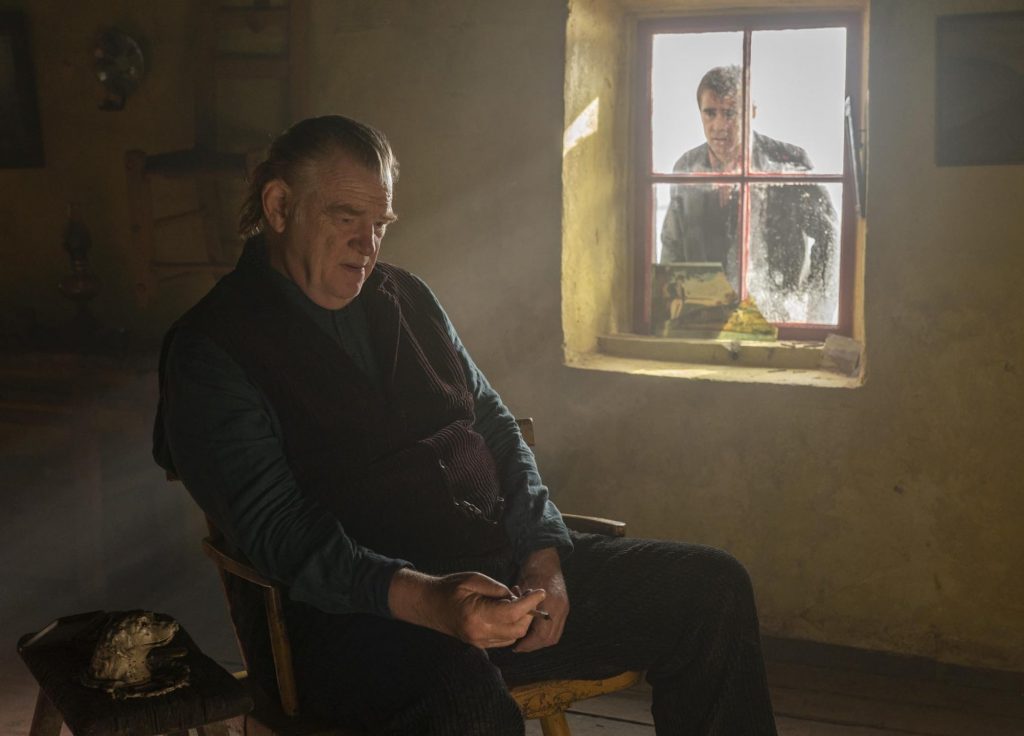 Read More