76 Daysd047759b05e7f21c3602ac9cfd45e6d6
Hao Wu and Weixi Chen's affecting documentary 76 Days was filmed in local hospitals at the epicentre of the COVID-19 pandemic while Wuhan was still under citywide lockdown. It opens with a visceral sequence pieced together from various handheld tracking shots. These shots shakily capture the outpouring of an ICU nurse's grief as she struggles to cope with the grim news that her father has just died of Covid in the same hospital.
From the outset, the film encapsulates the vulnerability and compulsory strength that frontline workers have displayed while combating the onset of China's Covid outbreak. Paying the utmost respect to their subjects, the directors adopt an observational approach in order to gather raw footage of the heart-wrenching and sometimes empowering moments shared between medical staff and their patients. It's a film of lament, bonding, responsibility and rebirth.
Incisively intercut into these human narratives, visual signifiers highlight the intrinsic duality of hope and elegy: personalised doodles drawn by medical workers on hazmat suits to cheer each other up; a get-well-soon 'balloon' made out of a rubber glove, tucked beside the ECMO tubes attached to an unconscious grandma; photo IDs, death certificates and phone screens of the deceased, all sanitised and organised for their families' retrieval. Such images of inanimate objects bring home the fact that these are real people – not numbers or statistics on a chart.
Within the hospitals' high-pressure setting – enclosed within the airtight vacuum of a locked down city – a few vibrant, uplifting arcs come to the fore: a grandfather with dementia who tries to escape from the hospital but ends up becoming attached to his attentive caretakers and refuses to be discharged; a patient separated from her husband and newborn daughter who is eventually reunited, starting a new chapter of her life. Following the throughlines of these individuals' triumphs over the virus, we also glimpse their normal life outside of their quarantined hospitalisation.
There is no obvious political agenda here. It is evident that Wu and Chen did not set out to uncover the early state actions (or the lack thereof) which failed to stop the spread of the novel virus, paving the way for a global crisis. Rather, their film is an empathetic, emotional demonstration of ordinary Chinese people's extraordinary resilience and optimism. It reminds us why we all should salute the victims, fighters and survivors around the world.
76 Days is available to watch via Dogwoof from 22 January.
---
ANTICIPATION.

An underground Chinese documentary tracing Covid's origins.
4
ENJOYMENT.

A touching, timely tribute to the human stories at the heart of the pandemic.
4
IN RETROSPECT.


A vital film of historical significance.
4
---
Directed by



Weixi Chen,

Hao Wu

The post 76 Days appeared first on Little White Lies.
This intimate documentary, shot during lockdown in Wuhan, measures the human cost of the coronavirus pandemic.
The post 76 Days appeared first on Little White Lies. […]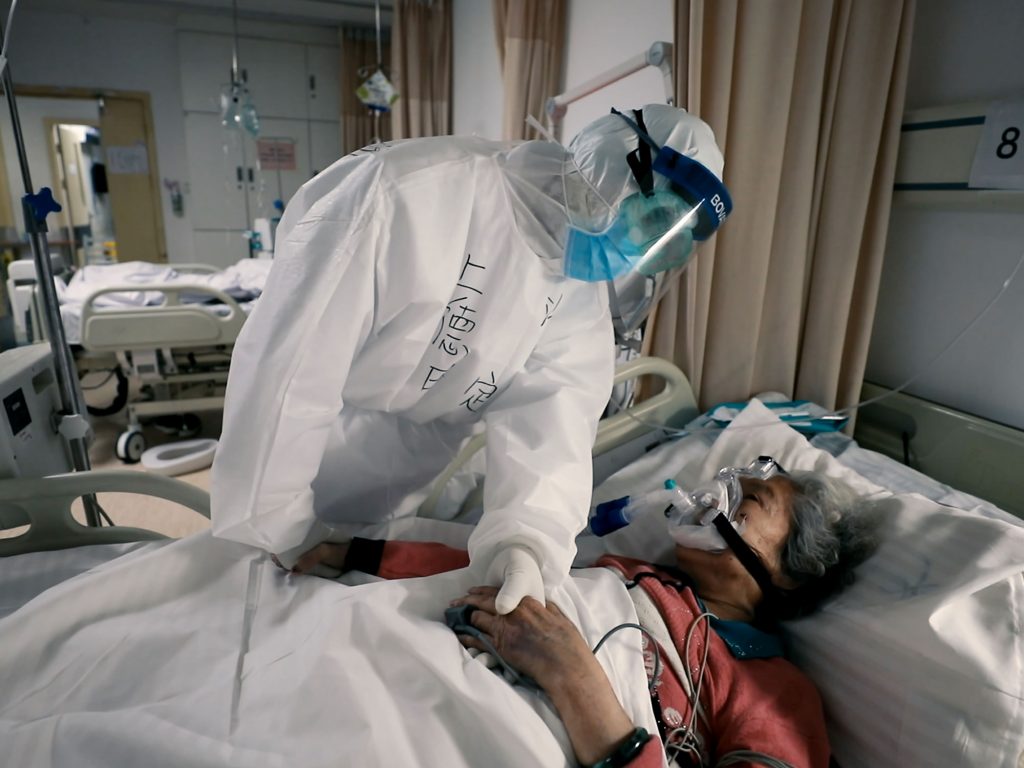 Read More