1976 – first-look reviewdd09e21398d9dc6eb5b0de790c5b212d
As the title of Manuela Martelli's directorial debut suggests, the year is 1976, and Chile is suffocating under the nightmare that is Augusto Pinochet's dictatorship. Enveloped in the ennui of upper-middle class life, Carmen's (Aline Kuppenheim) concerns would not initially seem to align with the sociopolitical turmoil that her country is facing, even if it only takes a few phone calls and inconspicuous glances of concern to suggest the presence of revolutionary thrummings chipping away at her glassy exterior.
While her husband Miguel (Alejandro Goic) stays in Santiago, where he works as a doctor, Carmen takes over the renovations of their family home in the coastal town of Las Cruces. With the unfulfilled aspirations of going into medicine herself, Carmen is urged by local priest Father Sanchez (Hugo Medina) to treat the gunshot wound of a young man named Elías (Nicolás Sepúlveda). Father Sanchez informs her that Elías is a "common criminal", yet we're almost instantly aware that this is no petty thief, but a victim of political persecution.
Kuppenheim is harrowing in her portrayal of the weary Carmen. Entrapment, paranoia and a growing sense of political awakening are deftly embodied with intense nuance and complexity – so much so that Martelli's film (billed as a political drama) becomes a captivating character study filtered through the genre elements of a political thriller. Cigarette always in hand, fear and apprehension begin to coat every fibre of Carmen's being as the illusion of a life of bourgeois complicity, comfort and leisure begins to shatter.
Mariá Portugal's score is remarkably unnerving as it ebbs, flows, surges and spirals out of control, the camera vibrating to its sinister tones and complementing Jesica Suárez's sound design. Fibres scratch their way into plywood as brushstrokes paint the walls of Carmen's holiday home a peachy sunset pink. Elsewhere, Carmen tries to evade a car tailing her and flashing its headlights in intimidation, while '70s synths grow inexorably more sinister, creating a mounting sense of dread and foreboding that simply refuses to dissipate.
A score this abrasive has the potential to become overbearing and distracting, yet the severe tension and pure horror it injects into Martelli's film is perfectly juxtaposed by the tactile imprints and gestural details of Yarará Rodríguez's cinematography: paint droplets staining Carmen's heels; bits of paper being torn and slid into Italian travel guides; blood being wrung out of washcloths. All this and the supplemental visual flourishes added by Carmen's sense of fashion and interior design.
Despite the privileges afforded to Carmen through her class, her position as a woman is relegated to the suffocating realm of silent domesticity by the patriarchal forces at play. As well as boasting an all-female crew, Martelli's film exquisitely evokes Carmen's muted revolutionary spirit, making for an invaluable demonstration of feminine revolutionary cinema.
Little White Lies is committed to championing great movies and the talented people who make them.
By becoming a member you can support our independent journalism and receive exclusive essays, prints, monthly film recommendations and more.
The post 1976 – first-look review appeared first on Little White Lies.
This searingly intense character study sees a woman questioning her cosy bourgeois lifestyle in Pinochet's Chile.
The post 1976 – first-look review appeared first on Little White Lies. […]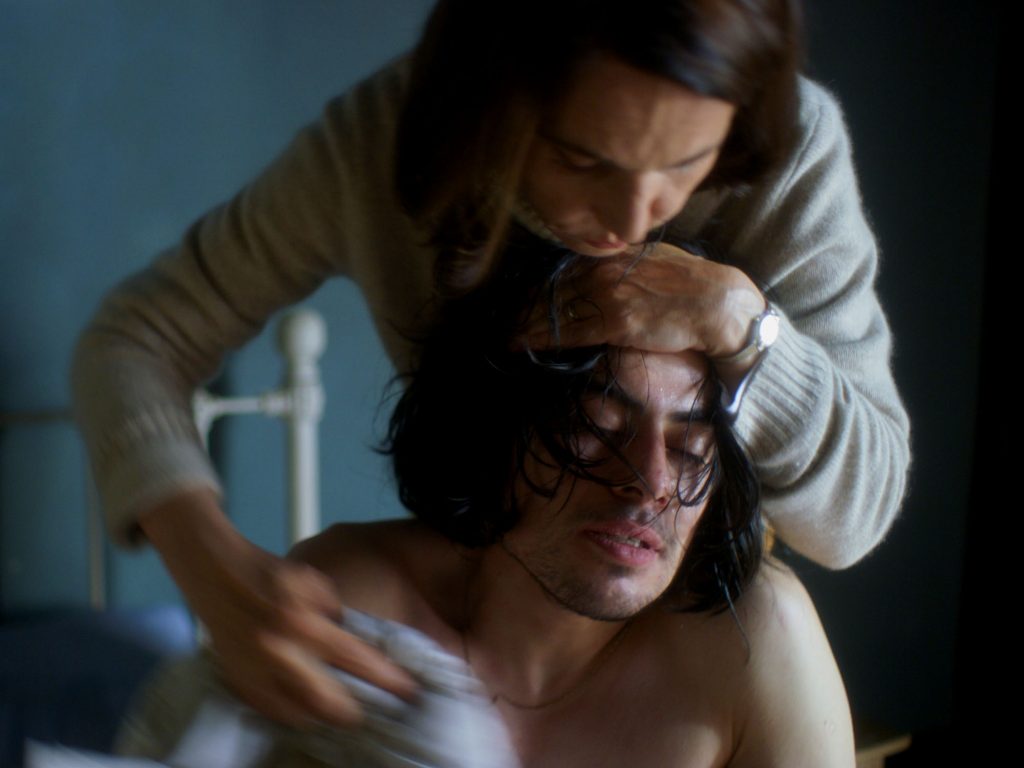 Read More